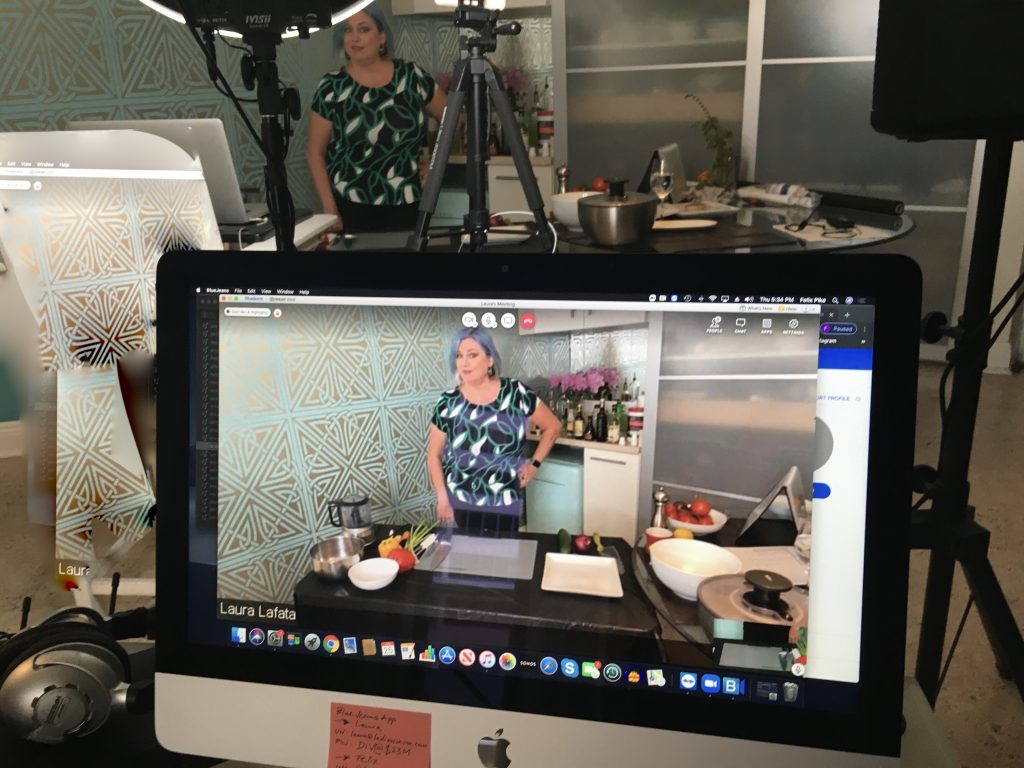 Virtual classes are here!
Now Offering Virtual Cooking Classes, Cocktail Parties and Corporate Team Building Events
La Diva Cucina is now offering virtual cooking and cocktail classes, cocktail parties and corporate team building events with state of the art production!
CORPORATE TEAM BUILDING: Keep your team motivated and connected with our inclusive culinary team building programs where everyone can cook at the same time!
COCKTAIL CLASSES: Miss your friends? Have a blast with a virtual cocktail party WITH MUSIC as our resident DJ Nevah L8 4 Dinnah plays party music while La Diva demonstrates! It's a hoot!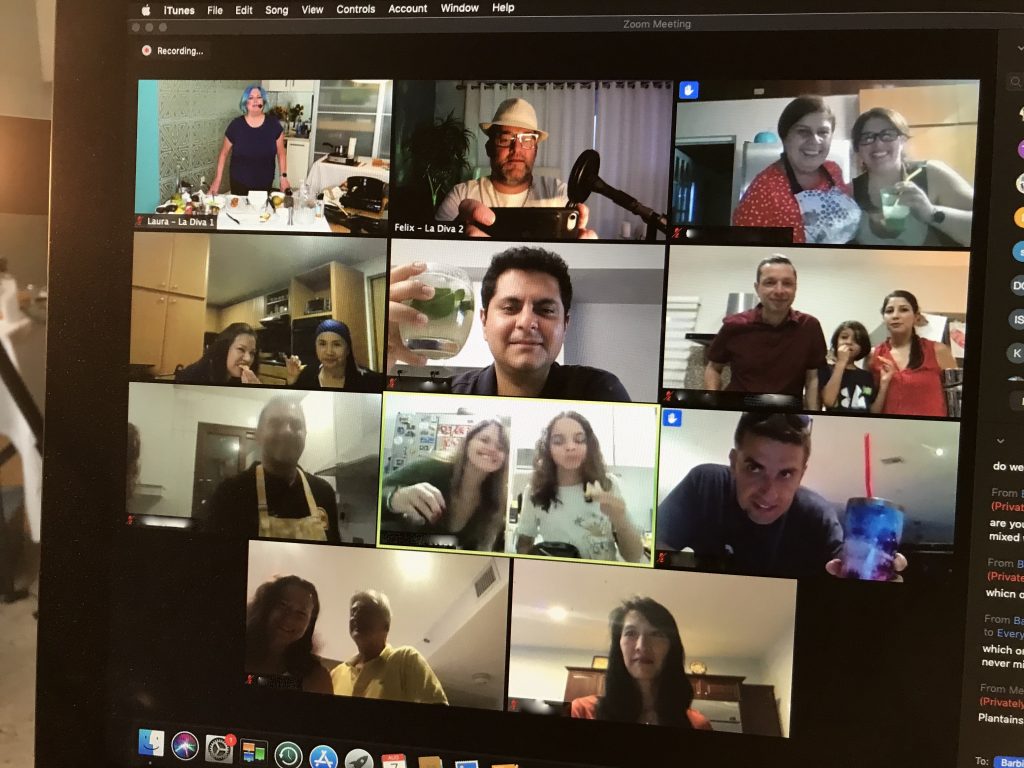 Class information
All classes are one to one and a half hours and include:
Shopping list
Equipment list with thumbnails
Prep list
Class outline and timeline
We may supply all ingredients to attendees for an additional fee – (minimum fees apply)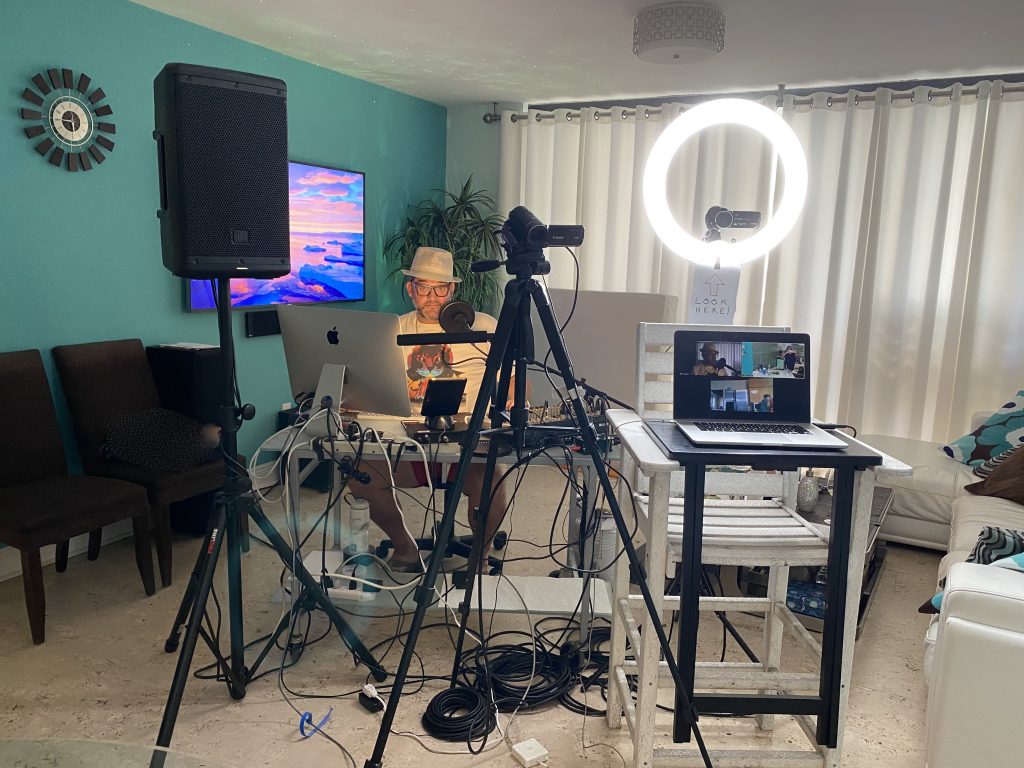 State of the Art Production
Cameras: Multiple camera shots for wide angles and close ups so you don't miss a thing! Just like TV!
Sound: La Diva will be wearing a wireless microphone and be amplified for excellent sound clarity.
Lighting: Professional lighting will be employed for easy viewing.
Dee Jay and Music: Energetic music will be played in the background for all virtual events creating a fun atmosphere, just like at our live events!
Moderator: Our producer will be moderating comments for full guest engagement.
Producer: Our producer will be acting as MC and technical director, switching between cameras for full effect.
Platforms
Zoom, Skype, BlueJeans and Teams. Use another platform? Let us know!
Extras!
Want your CEO to make an intro speech? Our producer will introduce him or her to welcome the group just like at our live events.
Add media:
Company logo or branded images
Branded images
Video playback
PowerPoint or Key Note
Custom backgrounds
Curated music
Three camera switch
Let us know and we'll MAKE IT WORK! We have the technology!