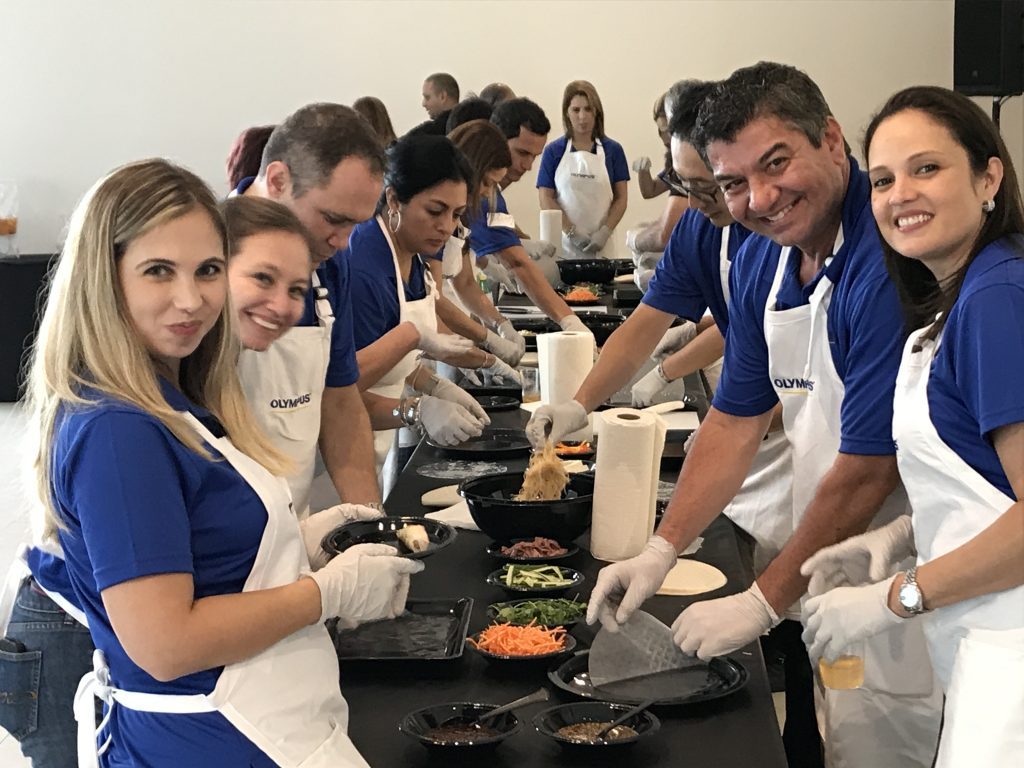 HOW DOES LA DIVA CUCINA APPROACH TEAM BUILDING?
Imagine a day full of meetings, conferences, educationals and sales training.   Five pm hits and your team is spent.  You've done the silly team building games, the build-a-bike, the golf outings and happy hours, now what?
Welcome to La Diva Cucina, where we do everything for you, you just show up and HAVE FUN!
La Diva Cucina Inc. is a culinary entertainment company that provides cooking and cocktail classes and demonstrations for corporate, private and team building events.  Since 2008, Laura Lafata, a hospitality veteran and sales and marketing executive, has been educating and entertaining staff, clients and consumers with her unique brand of engaging culinary events.
With the popularity of cooking shows and competitions, it's no surprise that La Diva Cucina's "small bites, BIG DRINKS" cooking and cocktail class is such a hit.  Guests are taught and instructed how to easily make cocktails and paired appetizers using ingredients found in regular grocery stores with original recipes.  La Diva Cucina leads every group while on her wireless microphone so no one misses a word.  Our sound engineer and DJ Nevah L8 for Dinnah spins hip beats in between for a fun party atmosphere.   La Diva's own brand of sassy humor makes the class fun and social.
Click here for info about our Virtual Events!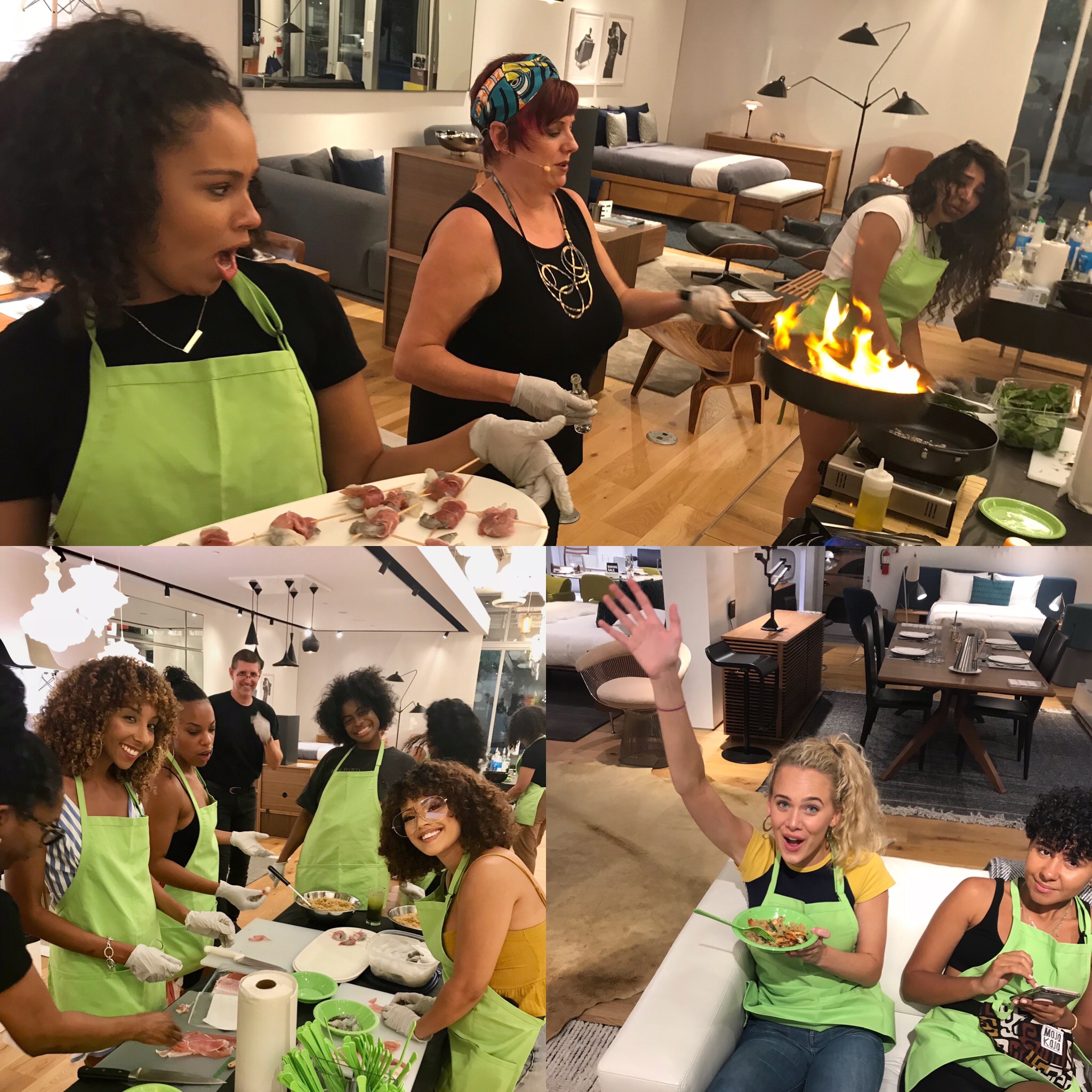 From one-hour mixology competitions to creating a four-course Italian dinner, La Diva Cucina can conceptualize a class to suit your group's size with a variety of packages and venues.  Want to hold the event at your corporate headquarters?  No problem!  No kitchen is required!  La Diva Cucina can even come to your hotel and facilitate the event while working with the hotel's staff and event and meeting planners!  Click on the tabs for more information on packages and other corporate team building services or call La Diva Cucina today for a customized program.
La Diva Cucina specializes in unique classes for the corporate sector for:
 Team building
 Virtual events
 Influencer events
 Spouse entertainment
 Retreats
 Holiday parties
 Happy hour alternatives
Check out all of our programs here!