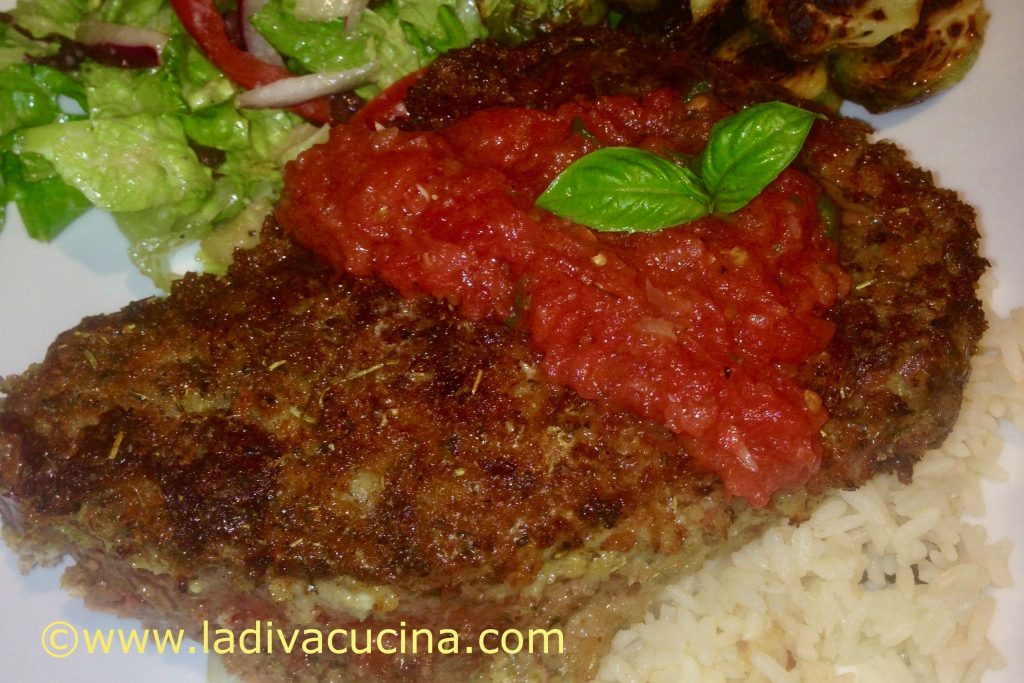 An Italian Tomato Sauce from the "Old Country"
Ammoglio is an Italian American tomato sauce that originated in Sicily and came to Detroit through Italian immigrants like my Great Grandma Rose. Just like Sunday sauce, ammoglio is made in numerous ways. But one thing remains constant, it's always served at room temperature and it's used as a condiment over meat, chicken or fish.
For some reason, in Michigan, breaded steak became the most common and popular way to enjoy the sauce. Because of this, it's on heavy rotation for supper even in non-Italian American homes.
Growing up Italian American
Whenever summer rolls around, the bounty of fragrant, fresh tomatoes remind me of summers past and eating dinner at my great Auntie Ann's house. Breaded steak with "ammoglio" tomato sauce or "Moy-gyu," as my family pronounced it, was one of the dishes I remember eating at Auntie's table.
Like many Italian American families in the Detroit area, Auntie Ann had a full kitchen and main dining area in the basement of her home. During the hot summer months, it was lovely to cook and eat in the coolest part of the house. And making fresh tomato ammoglio sauce meant that it was one less thing for Auntie to have to make that would heat up her kitchen!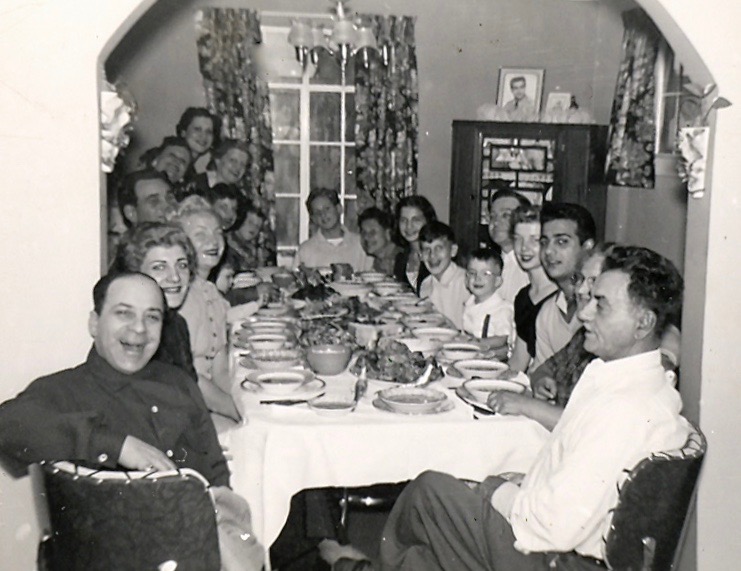 Generations Gather Round the Table
On a Sunday afternoon, generations of our family would gather round Auntie's table all eating, laughing and telling jokes. With a gruff and gravely voice, Uncle Jack would tell stories and cuss while enjoying a hearty plate of breaded steak topped with ammoglio sauce. Auntie served fresh Italian bread with sesame seeds, a simple green salad dressed in red wine vinegar and olive oil and mostaccioli with plenty of hand-grated pecorino cheese on top.
After supper, the Stella D'oro cookies, cannoli and coffee came out. This was when Auntie would call her cranky pet chihuahua "Rocky" to the table. She'd scoop up the shaking, growling dog into her ample arms and coax him to "sing" for us!
"Who loves Mama? Who? Sing for Mama, Rocky, SING!" Auntie would croon to the dog as he howled!
"Raaaaroooooo raaaarooooo raaaaarooooooo!!!!" Rocky cried, his big brown eyes glistening.
My siblings and I would crack up! No matter how hard we tried, we couldn't get that dog to howl for us! And for all our efforts, all we ever got from the annoyed dog was a bite! I truly cherish those fun times from childhood with my family.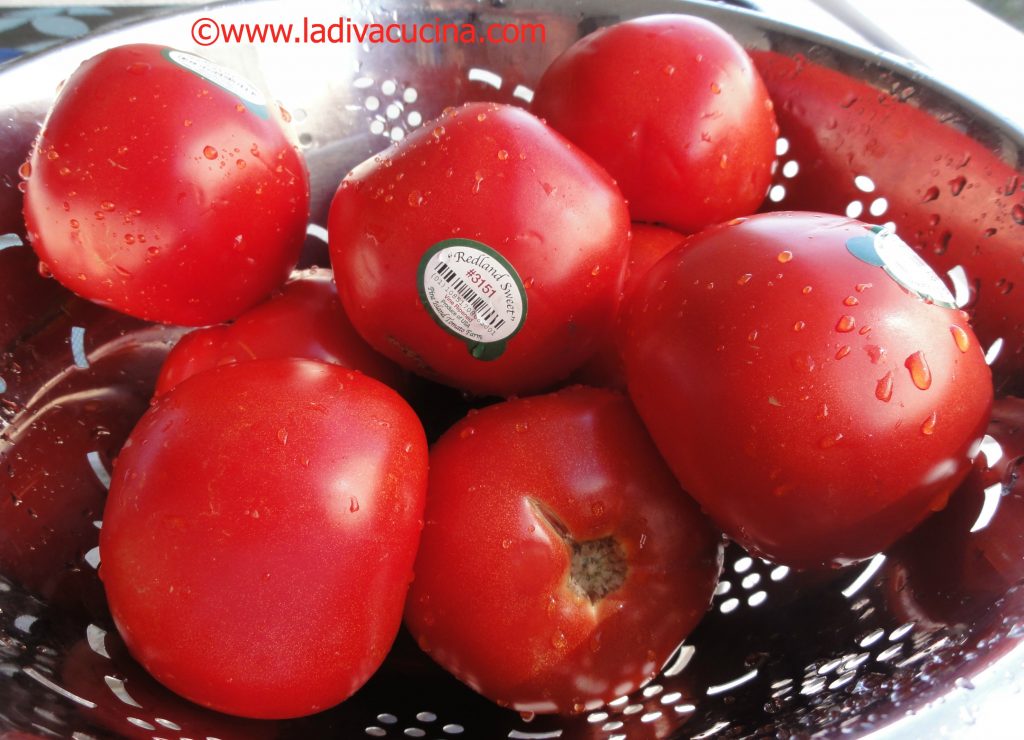 A Fresh Summer Tomato Sauce
Ammoglio? Ammoghio? I've seen this Sicilian salsa spelled and pronounced as many ways as it's made! Some recipes have included marjoram, parsley and basil. Below, you'll find MY version of this sauce and how I like to eat it.
To make breaded steak, take an inexpensive beef steak cutlet and pound until very thin. Then dip in egg wash, bread in seasoned "Italian-style" breadcrumbs and pecorino cheese. Broil or pan fry the steak and serve with generous spoonfuls of the tasty tomato sauce.
Recently, my dad told me he had never eaten rice while growing up and that it wasn't until he married my non-Italian mother that he had it for the first time. She would serve the steak and Italian tomato sauce over hot, buttered rice and because of this, I still love it served that way to this day. It's comforting and delicious.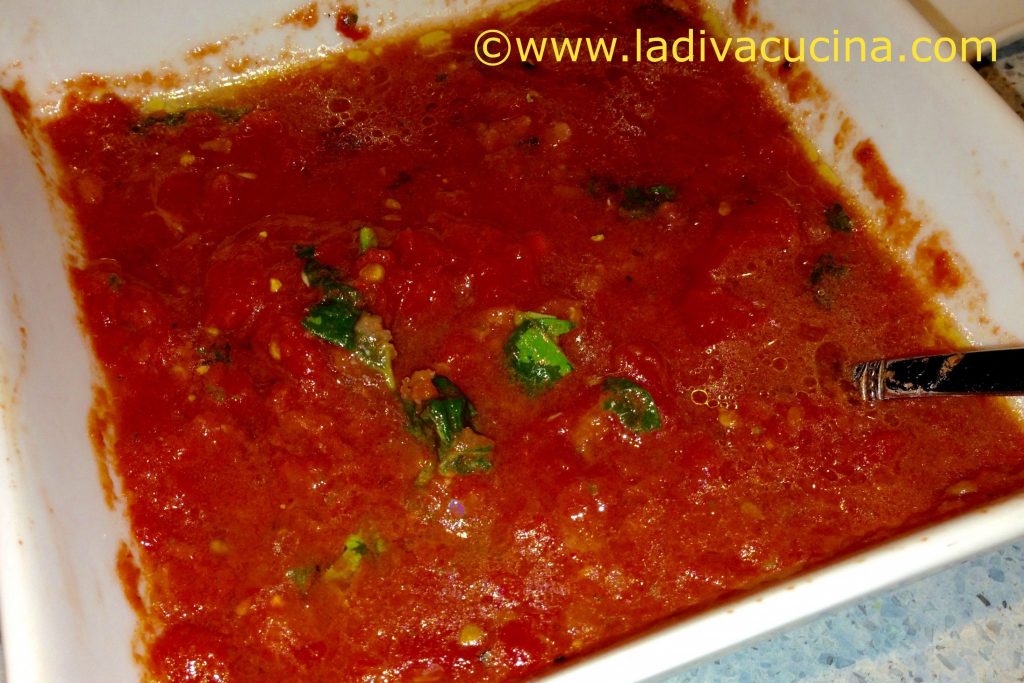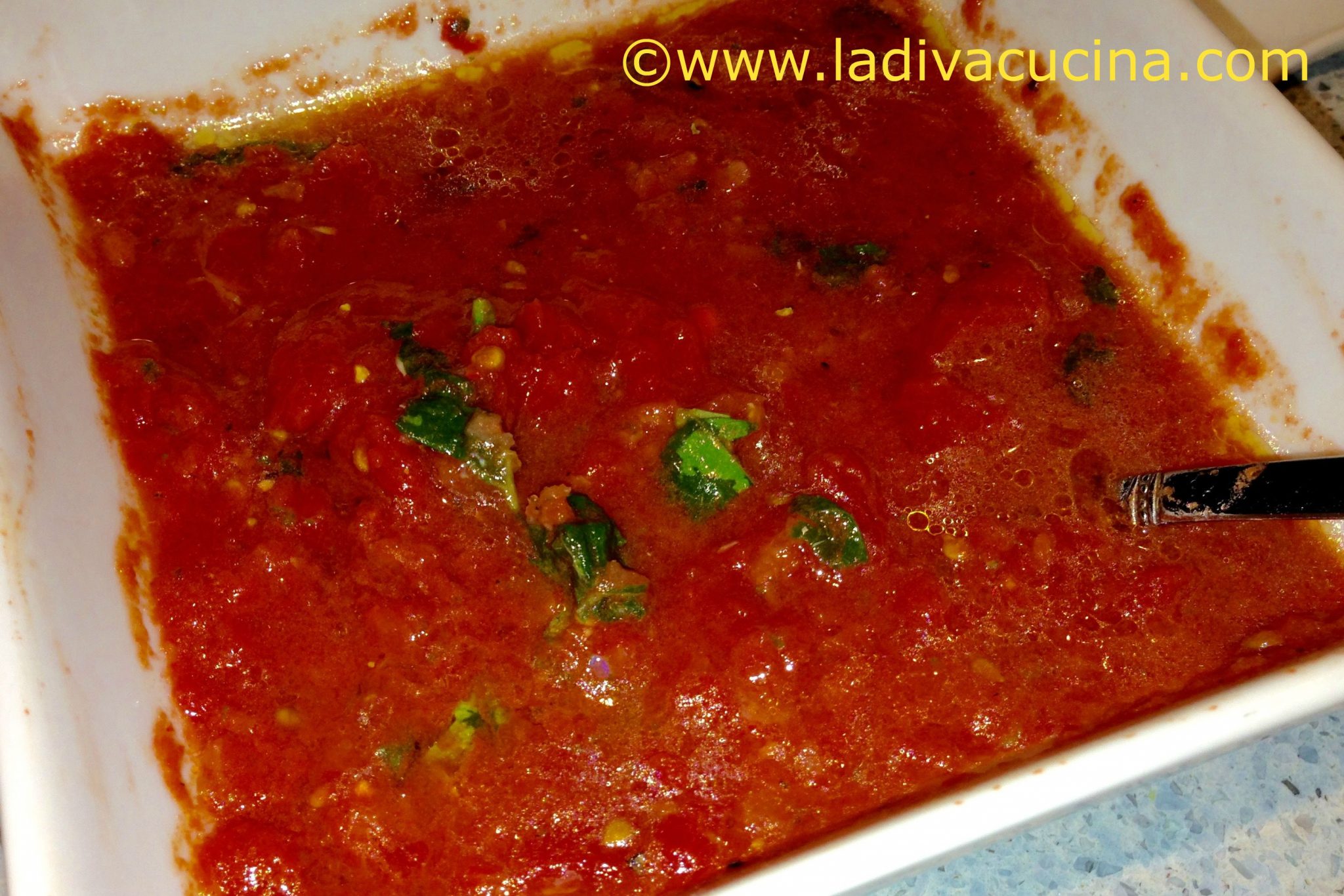 This fresh tomato sauce takes minutes to make but works best if allowed to sit a few hours or even overnight for flavors to blend. For a light summer supper, serve it over grilled fish. I absolutely love it over grilled chicken breasts with zucchini and a big, crunchy salad. Or better yet, stick to Detroit Italian American tradition and serve it over a couple of pieces of breaded steak, because Auntie would have liked it that way. Enjoy!
For group cooking classes or culinary team building activations and corporate events, contact Laura Lafata today!
No-Cook Tomato Dishes: Tomato Ammoglio Sauce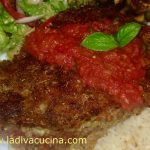 Ammoglio or "a-moigu" or "moigu" as it's fondly called in the Detroit area, is an Italian American summertime favorite. Simple, delicious and incredibly versatile, this sauce can enhance grilled meats, breaded steak or chicken, fish and vegetables.
Make sure you use the freshest and ripest, most fragrant tomatoes you can find and a very good quality extra virgin olive oil.
3 large ripe tomatoes
1-2 cloves garlic (peeled. )
3 tbsp extra virgin olive oil (A green, fruity olive oil is perfect)
6 fresh basil leaves
sea salt (Maldon flakes)
black pepper (freshly ground)
Prepare an ice bath in a large bowl.

Bring a large pot of water to boil.

With a paring knife, cut an "x" into the bottom of each tomato.

Put the tomatoes in boiling water for one minute.

Using a slotted spoon, remove the tomatoes from the boiling water and plunge into the ice bath. This will allow the tomatoes to relase their skins easier.

Go to the "x" on the bottom of each tomato. Using the paring knife, peel away at the "x" to release the skin. Peel the skin from all the tomatoes and discard. Set aside the tomatoes.

Regarding the garlic: Start with one clove and if you want more, you can add more the next time. As the sauce marinates, the flavor of the garlic will really come through. This is a dish to make to your taste.

Add the garlic and a pinch of salt to mortar and smash together into a paste or process in a processor.*

Add the basil leaves and pound lightly to relase the oils and flavor.

Cut the tomatoes in half and squeeze out the seeds into a refuse bowl.

With clean hands, crush the tomatoes over the mortar.

Add the rest of the tomatoes to the mortar and smash, leaving the tomatoes pulpy.

Add the rest of the oil and adjust salt and pepper as needed.

Put the sauce into a glass bowl, cover and refrigerate for two hours for flavors to meld. You may also leave on the counter top at room temperature.

Let sauce come to room temperature before serving.

Serve over breaded steak, grilled chicken or fish, pasta or anything that could use a delicious hit of fresh tomato flavor with a Sicilian twist!

*You may simply chop the garlic and squeeze tomatoes into a medium-sized glass bowl if you haven't a food processor or mortar.
Originally posted 2019-07-12 18:08:45.