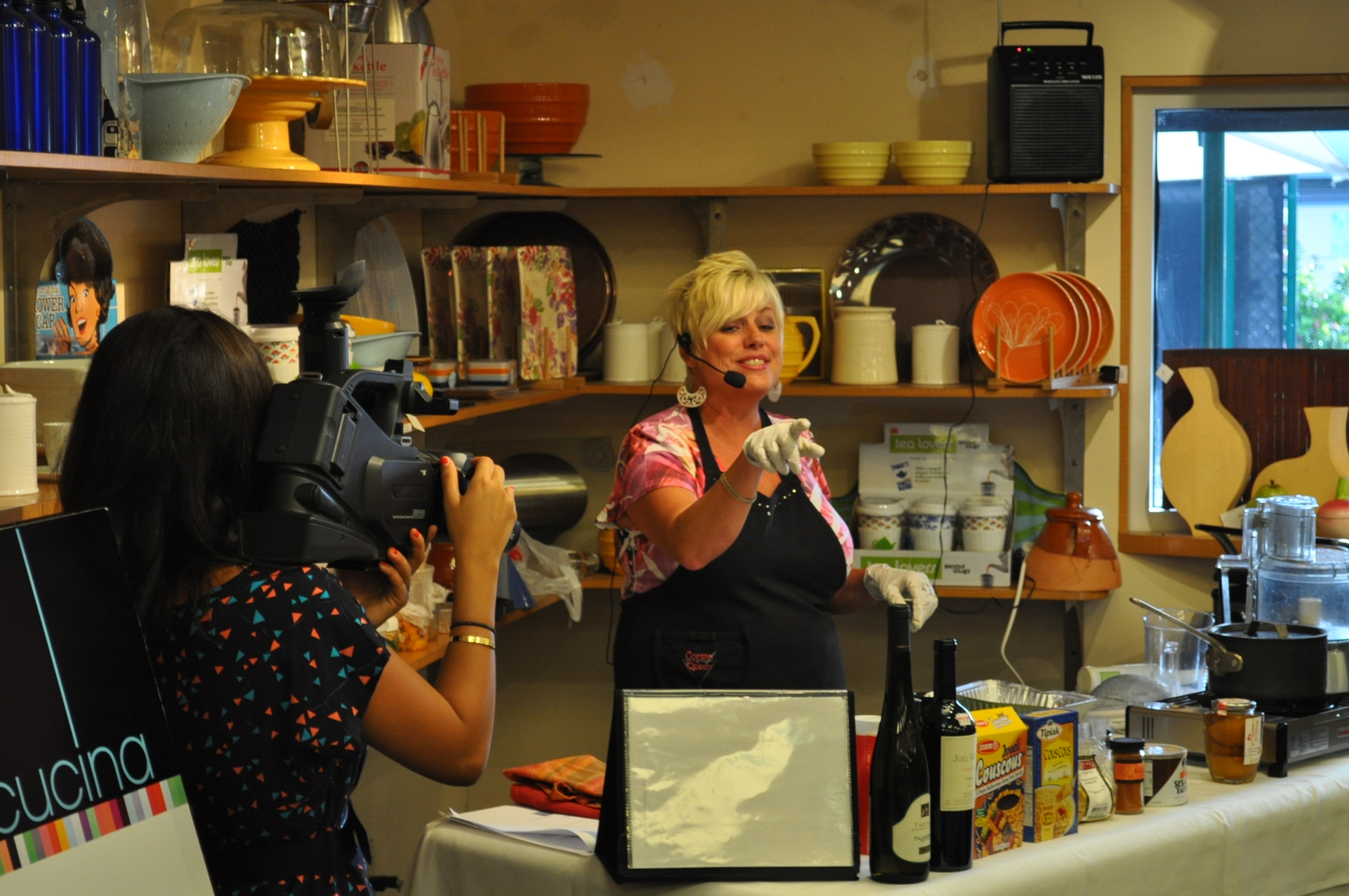 TV, RADIO, ONLINE, PRINT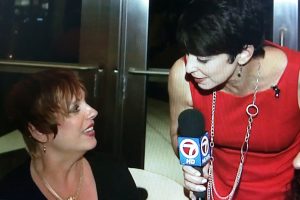 February 23, 2015:  Laura Lafata attending the "Farm to Table Dinner" at the Adrienne Arsht Center with Chef Allen Susser and The Market Company Farmer's Market.  Click HERE to read the article.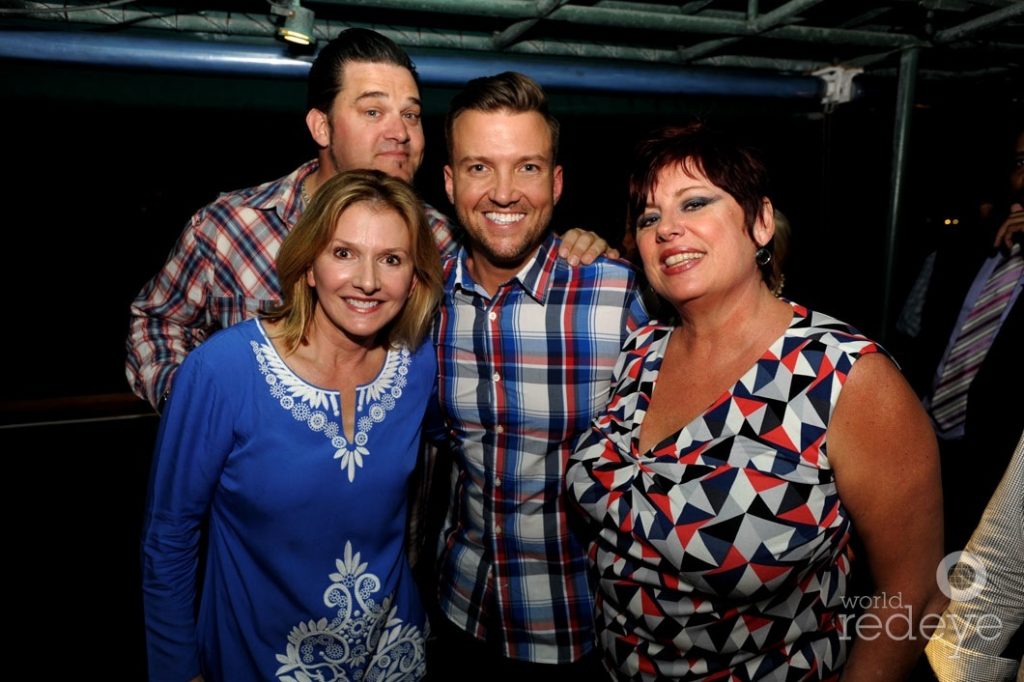 July 3, 2013:  La Diva Cucina is featured along with The Village Stand in the Miami Herald.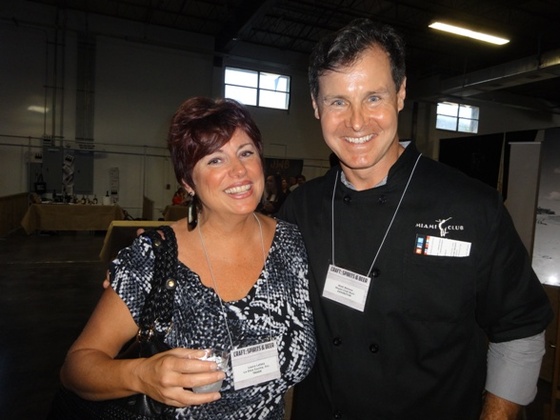 September, 2012:  Laura Lafata appeared on ABC's "The Taste" with Anthony Bourdain and Nigella Lawson in September 2012 and was one of 60 contestants chosen from over 7000 auditions.  The show aired January 2012.
January 9, 2012:   La Diva was interviewed on Empower Radio with Paul Boyton, author of the positive self-help book "Begin with Yes" and president and CEO of the Moore Center in New Hampshire.  Listen to La Diva talk about her positive take on LIFE and overcoming difficult challenges.  Click HERE TO LISTEN!
September 16, 2011:  La Diva taped an hour long segment on MTV's Tr3s channel for "Lo Que Te Pica" video countdown show with hostess Karelix Alecia.  La Diva appeared on each segment of the show instructing the hostess how to prepare fresh and healthy pad Thai summer rolls with a spicy, warm peanut sauce and also a refreshing and tasty ginger peach sangria!
August  24, 2011:   La Diva appears LIVE cooking demonstration on NBC's Live Miami at 11 with Shiri Spears and offers a cooking and cocktail demonstration for their many viewers.
May 11, 2011:  La Diva Cucina joins other Miami food bloggers to raise money for Share Our Strength and kicks butt and raises $1000 in one weekend!   She then joins forces and sells her divine coconut lime bars at Fairchild Tropical Garden and is mentioned in Miami New Times Short Order blog.
March 3-6, 2011:  La Diva filmed television commercial for large German Department store C & A as a 1950's diner waitress.
February 15, 2011:  Gina Martell and Dr. Dennis Nader of the Sex & Love with Gina Martell on South Florida radio talk to La Diva about sexy food, aphrodisiacs and food trends.
November 2010:  La Diva is picked from thousands of contestants and flown to The Food Network studios in New York City as a semi-finalist for The Next Food Network Star.
July 8 2010:   PBS/Channel WBBT2 Florida UVU website video of La Diva Cucina's "Summer in Morocco" class and interview at Epicure Gourmet Market South Beach.
May 31 2010:  Plum TV:  5 Best Things with Megan Harris.   Megan claims La Diva Cucina's "Mediterranean Mezze Party" cooking and cocktail class to be FIVE of the Best Things to do in Miami that May!  (actually, La Diva Cucina classes are fabulous ANY TIME!)
May 2010:  La Diva recipe for Beet Soup with Dill Croutons is featured on the Meatless Monday website!  Click HERE for recipe!
December 27, 2010:  La Diva Cucina blog is listed as "Miami's Best of Food Blogs."  Click here.
November 22, 2009:  Miami Herald print:  Article on cooking classes including La Diva Cucina.
November 9, 2009:   Miami Herald blog:  Miami Herald blog article by Connie Ogle (Between the Covers) reviewing book Gourmet magazine cookbook signing by Ruth Reichl.  La Diva was mentioned and quoted in article.
July 7, 2009:  "Join us at the Table" radio show on Blog Talk Radio with Miami Herald's Nancy Ancrom and uber-foodie Robbie Bell learn more about  La Diva Cucina and its humble beginnings!  Listen and laugh!  LISTEN HERE!
December 13, 2008:   "And the Women Gather" radio show on Blog Talk Radio with hostess Lorna Owens:  "Holiday entertaining with Laura Lafata of La Diva Cucina."  CLICK HERE TO LISTEN!