THE LA DIVA CUCINA TEAM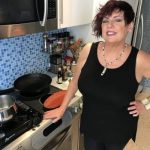 LAURA President, facilitator and Diva-in-Charge
Engaging and informative, "La Diva" is a hospitality veteran with over 30 years experience and has been cooking since she was nine years old. She has worked as a personal chef, caterer, a spirits educator, cocktail bartender and waiter at many upscale restaurants, clubs and bars across the country and in Australia.   Laura also enjoyed a dual career as a sales and marketing executive in a variety of industries for over 20 years.
While living in Sydney, Australia, Laura worked for a large liquor distributor and was hired to design and teach a two-day seminar to the hospitality trade as part of a loyalty program for key accounts at fine restaurants, nightclubs, and hotels. Her passion and skill for creating delicious dishes and cocktails is equal to her love of educating and entertaining people.
She also has performed comedy at Second City, Chicago, and TheatreSports, Sydney.  Laura has lived in Chicago, Detroit, Miami, Los Angeles and Australia and brings her travel experiences to her culinary point of view including Asian, Italian, North African and Mediterranean styles. In 2008, she started La Diva Cucina Inc. which offers clients unique culinary entertainment for private parties and corporate events.
Laura has appeared on ABC's "The Taste"  with Anthony Bourdain and Nigella Lawson in September 2012 and was one of 60 contestants chosen from over 7000 auditions. She also conducted a live cooking segment on NBC's Live Miami at 11 with Roxanne Vargas and Shiri Spears as well as on MTV's Tr3s Channel for video show Lo Que Ti Pica.
---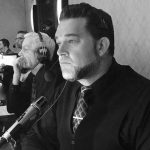 FELIX:  Husband to the Diva, Producer, DJ Nevah L8 4 Dinnah and technical director
Felix Pike brings his years of expertise to our larger events where amplification and his mad DJ skills are required.   Felix originally hails from Sydney, Australia where he was the manager of three emerging artists and worked in a variety of clubs as the booking agent, sound engineer, and deejay.  DJ Felix from Sydney was a regular fixture at Deep Nightclub, the old Brown Derby, in Hollywood, California.   Felix is the owner of The Full Pike LLC production company but will take time away from his business to make sure all is in order for La Diva Cucina's larger events for seamless sound and atmosphere. When he spins for La Diva, he's known as DJ Nevah L8 4 Dinnah.
---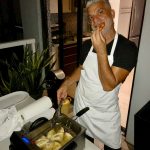 CHARLES:  Second-in-Command, Chef's Helper, Official Empanada taster
Charles made his move to the United States from Brazil back in the '90's and has gone from strength to strength since.  He's a multi-talented creator and works as an artist in multi mediums including fine art, sculpture and is known for his faux and fancy finishes in the interior design world.  He also used to work for Chef Art Smith and worked in Oprah Winfrey's home in Chicago.   Charles is a vital part of the La Diva team and brings his catering expertise, flair, and hilarity to each event.   And if you ask him nicely, he might even samba for you!
---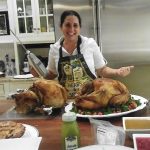 NATASHA:  All-rounder Server, Self-starter and Amazing, Energized LDC team player
Originally born in Cuba, Natasha has also lived a significant portion of her early years growing up in Germany and has resided in Miami ever since.  She has been working for La Diva Cucina for seven years and works like a machine.  Natasha is charming, fun, friendly, fast, responsible and we cherish her at La Diva Cucina.  If you look in the dictionary under "efficient" you'll see Natasha's photo!