Facilitation and Master of Ceremony Services
La Diva aka Laura Lafata is available for facilitation services for your team building event. If you are holding an event at a hotel, La Diva Cucina will work with your event planner, conference services manager or sales manager of the hotel to create a fun and engaging team building event. La Diva Cucina can conceptualize and customize team building programs to suit your needs and your budget.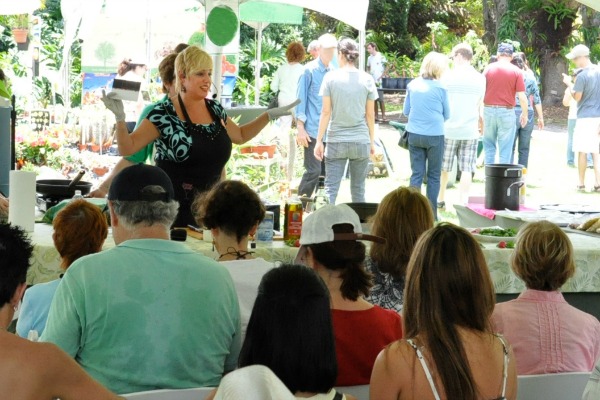 In-house hotel chefs don't have time to be pulled away from the restaurant or catering to conduct culinary and mixology team building events. Nor do many of them possess the personality or skills to engage large crowds.  La Diva does!  Laura Lafata, a hospitality veteran with both culinary and mixology experience, combines her extraordinary communication and sales skills to create a FUN, ENGAGING and MEMORABLE EXPERIENCE for your clients and their employees.
I had the great pleasure of working with Laura while planning a client's fabulous weekend in South Beach. Laura was incredibly responsive and wonderfully easy to work with. The experience with La Diva was a delectable highlight for the guests. I look forward to the next one!
-Cynthia Yang
Ronnie Davis Productions/ A Great Performances Company, New York, New York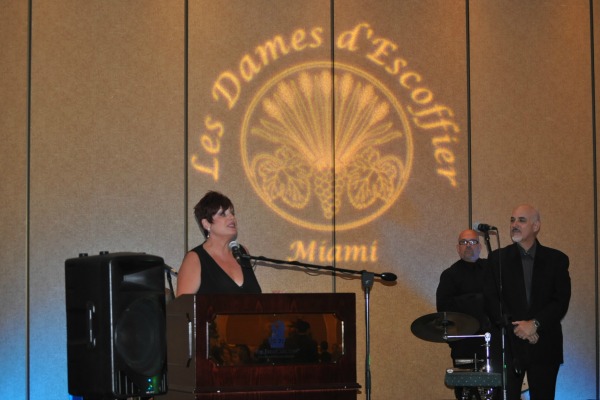 Well-presented and glamorous, Laura Lafata's sparkling personality and confidence in addressing large crowds of people make her a dynamic speaker that captivates her audience.  Laura has also demonstrated on live television, been a guest on radio shows, spoken on marketing panels at trade shows, performed improvisational comedy on stage and has conducted culinary demos to large crowds.
Laura Lafata is a one of a kind talent!
Recently, I attended the Les Dames d' Escoffier Dinner at the Ritz Carlton in Coconut Grove in Miami, Florida, honoring famed Chef Michael Schwartz. Laura was the emcee and she was amazing! She was so well-spoken and interesting.  Laura captivated the audience's attention with her presence and true Diva personality!
-Sandie Witmer
Second Vice President Les Dames d'Escoffier- Miami Chapter