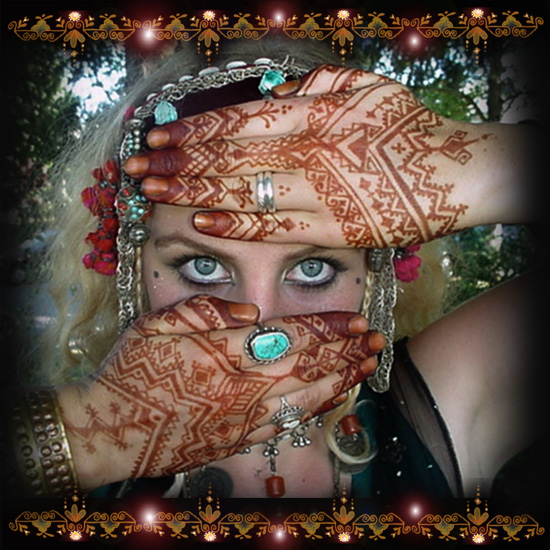 Hello Darlings! Well, the weather here in Miami Beach has been a bit difficult to determine….a few days ago we got the blustery North's cold front where the temperatures dipped down into the 40's and 50's. And yesterday, the sun was strong and hot and Southern Florida temperatures reached the 80's! (You KNOW La Diva was at the pool!) Within three days I had the air con blasting, the windows open and then closed with the heat on! I'm not complaining, believe me, because I know everywhere else in the country people are freezing their little patooties off!
Since Southern Florida winters are sooo mild, this ex-Michigander has to try to find excuses to make comfort food and when the temperature dips even slightly into the 60's, the cravings for warm and hearty dinners begin to take hold of me!
As per usual, I came up with this combo based on what was in La Diva's fridge. I usually get all my organic veggies from the co-op or the farmer's market, but wouldn't you know it, La Diva was at Costco recently and for some reason thought that a HUGE bag of French green beans looked so good, I couldn't resist. Five days later after steaming handfuls for dinner each night, I found I still had half a bag. It was like the Everlasting Gobstopper of beans, the more I took, the more I seemed to be left with.
I also had a few small organic chicken thighs and a butternut squash that I'd been keeping for risotto, so I wanted to use those too. Instead of falling back on my usual Eyetalian seasonings for this combo, La Diva thought I'd mix it up,
habibi
,

by offering a comfy casserole with North African and Moroccan spices! I remembered I had a pre-mixed tagine spice mix from Herbies and would combine everything with some canned chickpeas. I now had all the makings for a divine North African influenced stew.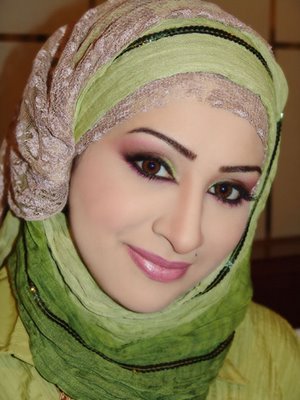 La Diva thinks that some hijabs are gorgeous and way cool; I have heard valid arguments for all sides regarding their ban in France. However, what I DON'T agree with are views that are based on xenophobia, racism and hysteria. My MIL said to me during her recent visit about the hijab (burqua/ nirqab) "What if there was a man (i.e. a "terrorist in a burqua") underneath there?" Of course, the complete ridiculousness of her paranoid statement made me think of THIS.
La Diva's More-ish Moorish Chicken Stew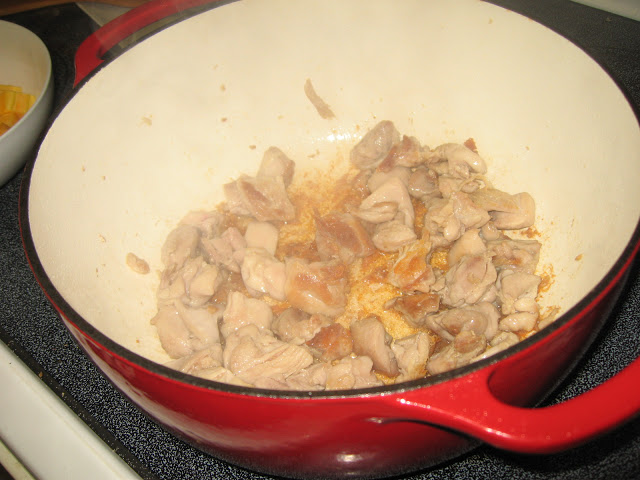 Cut four small organic chicken thighs into bite size pieces, salt generously and brown in a hot Dutch oven with olive oil.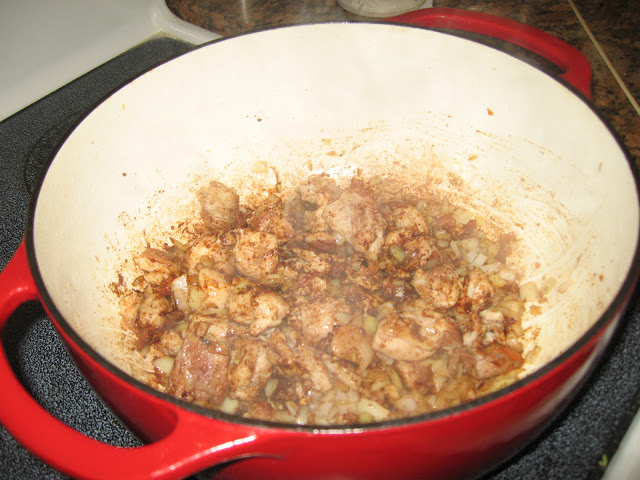 Add one chopped white onion plus 2 tablespoons
Herbie's tagine spice blend.
What? You don't have any Herbie's tagine mix? Not to worry, darlings, just use a combination of these ground spices to taste: paprika, coriander seed, cassia (cinnamon), allspice, chilli, cloves, green cardamom. Stir well and then deglaze pot with a bit of chicken broth, making sure to scrape up all the browned bits from the bottom.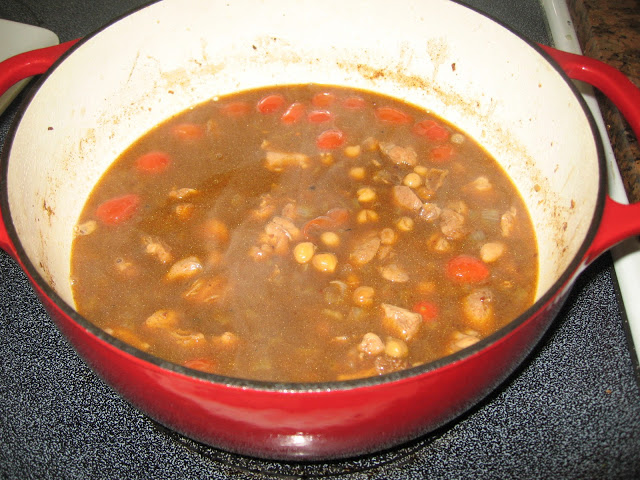 Now, add a strained can of chick peas, about a dozen grape tomatoes and the rest of the chicken broth, about two cups. Bring to a boil, then turn down the heat, cover and simmer for between 30-40 minutes until the chicken is tender.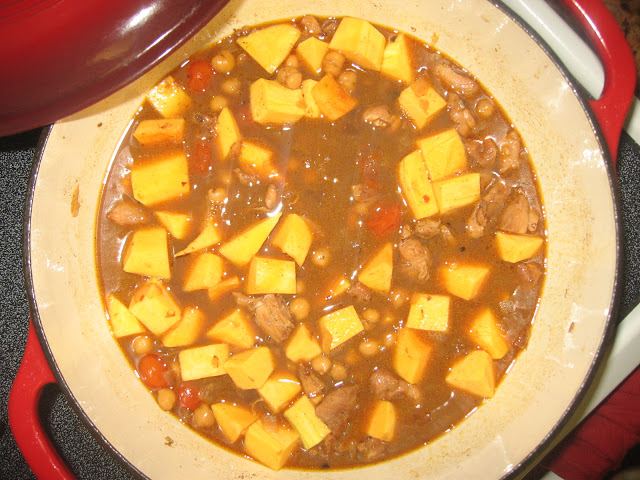 Then, add two cups of pumpkin or squash chopped into 1 inch chunks. Cook for another ten minutes, uncovered. Finally, add a 1/2 lb. of cleaned, trimmed and tailed green beans cut into bite size pieces.
Cook the green beans for another five minutes or until they are just tender. Serve over buttered, fluffy couscous and then garnish with lemon zest, a squeeze of fresh lemon juice and chopped cilantro and flat leaf parsley!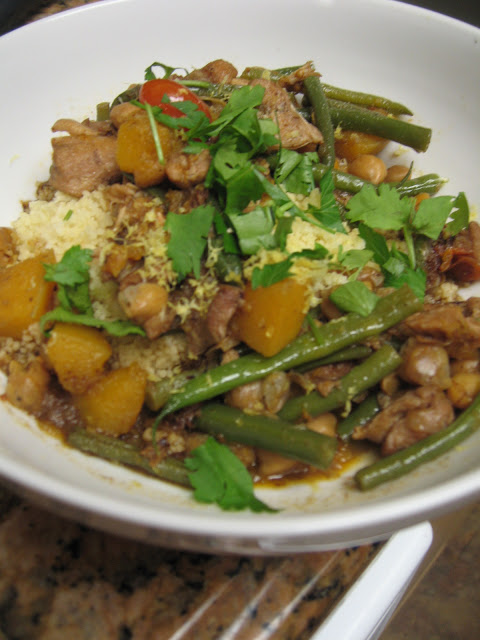 RESULT: I gotta tell you, this stew came out delicious! While the dish was certainly warming and filling, it was not too heavy, low fat, full of fiber and very satisfying. Don't forget to add the lemon zest, juice and green garnishes, for these all combine to brighten the flavors of the dish. La Diva doesn't see why you couldn't use other veggie combos like potatoes, zucchini or sweet potatoes, feel free to experiment with what YOU have on hand! The stew was so MORE-ISH that hubby went back for seconds and sopped up all the juices with crusty baguette and butter.
Darlings, I hope you enjoyed my More-ish Moorish Chicken Stew. Please think about about making it when trying something new! Ciao for now, darlings!
My last class of the year guarantees to be fun and festive! small bites, BIG DRINKS cooking and cocktail class will be held December 29. Click
HERE
for more details!
cooking class, cocktails, parties, cocktail party, Miami, coral gables, events, bartending class, cocktail class, Laura Lafata, Miami Beach, miami cooking classes, bachelorette parties, bachelorette party, personal chef, corporate events, catering, personal chef, party entertainment, www.ladivacucina.com, top chef, holiday parties

Originally posted 2010-12-12 13:21:00.