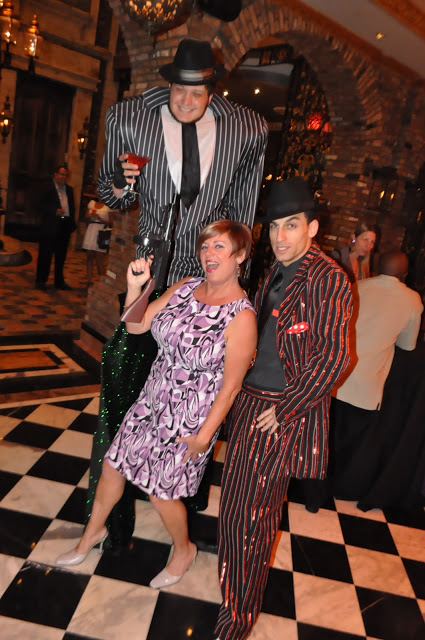 Is that a gun in your pocket or are you happy to see me? La Diva clowning around with Spencer and pal from A Hot Party Entertainment!
Darlings! In the words of Mizz Boxer, I's be BIZZY! The Miami Party/Social/Arts season has begun! And to tell the truth, I've not had a whole lot of time to bloggity blog! In fact, my poor sister has been trying to get hold of me all week, I've been out each night , working or WORKING IT as well as preparing multiple proposals and events each day. I've currently got bookings for throughout the end of the month and FOUR within a week beginning of December. I even had to postpone our housewarming party! But I'm not complaining….this is what I started my business for and I LOVE this time of year in Miami!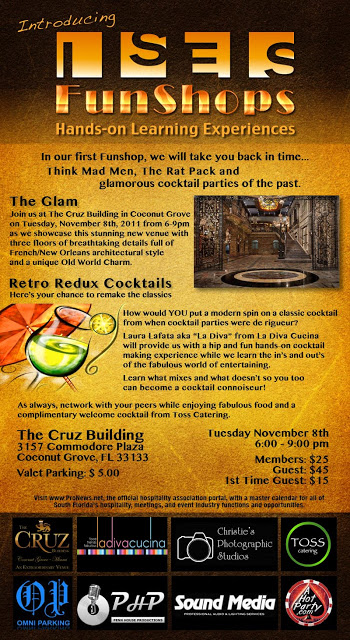 The event was held in the beautifully refurbished Cruz Building, an absolutely stunning event space that is now available for hire. (DO click on the link, the building is absolutely exquisite!)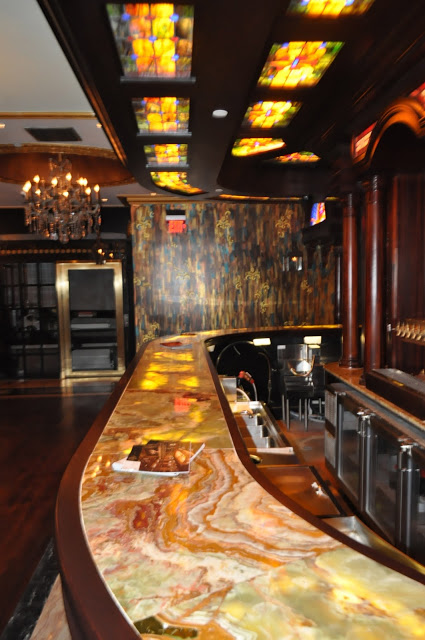 The bar on the second level is ornate and gorgeous. The glass door with the gold frame is actually an elevator!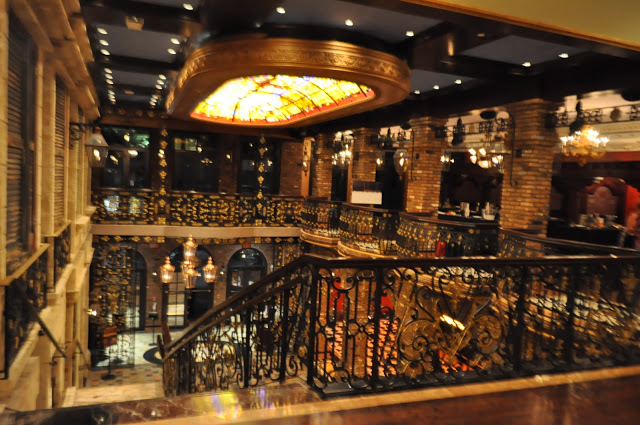 This is the second floor, my demo was to the right where tables were set up and there are comfy lush dark red leather booths.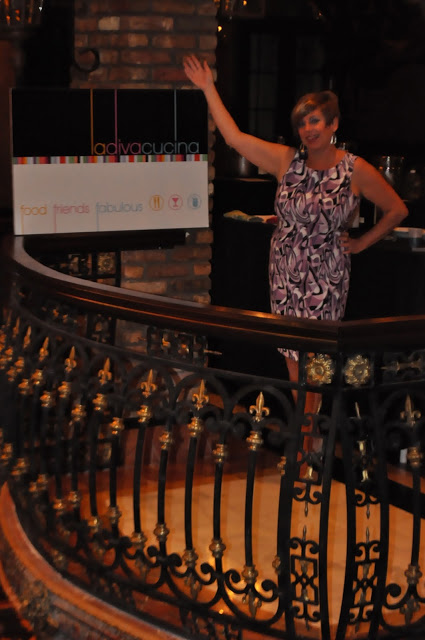 La Diva in her retro cocktail dress before the demo! More hip than Mad Men's Betty Draper, fo' sho'!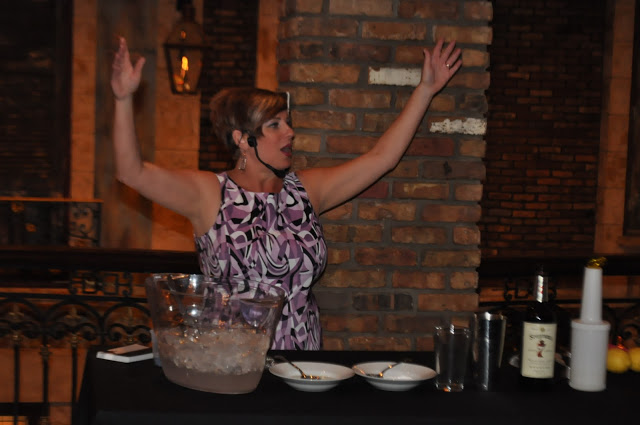 An animated La Diva makes for an engaging demonstration. I
did a brief intro about the four basic cocktail styles before launching into how to make the classic whiskey sour before about 30 guests.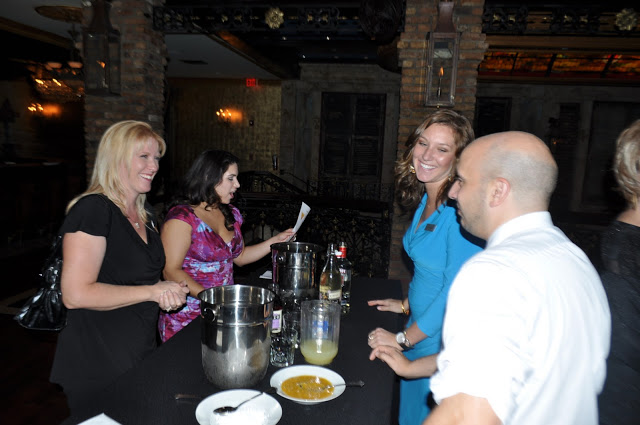 Attendees were given recipes for a classic whiskey sour and then encouraged to make their own version of a sour cocktail.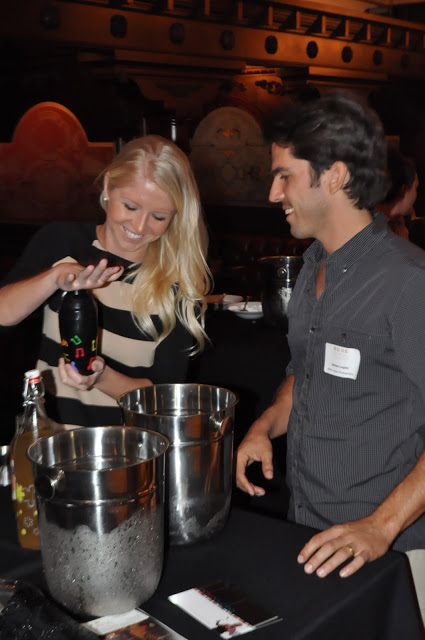 On each table was a spirit, either rye whiskey or vodka, an assortment of sour juices like lemon, lime, pomegranate, tamarind and guava along with mango and passionfruit puree.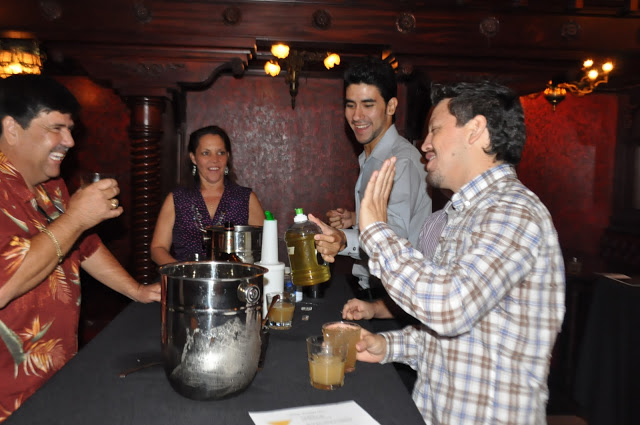 La Diva also brought home made ginger, chili and mint sugar syrups along with powdered sugar, egg whites and an assortment of flavored teas to inspire the guests' creativity!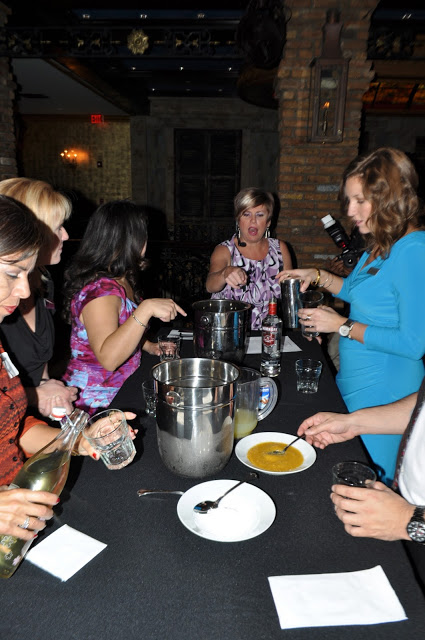 La Diva goes to each table to check on the guests and everyone is eager for me to try their cocktail creations! I happily oblige, the attendees came up with some fabulous ideas!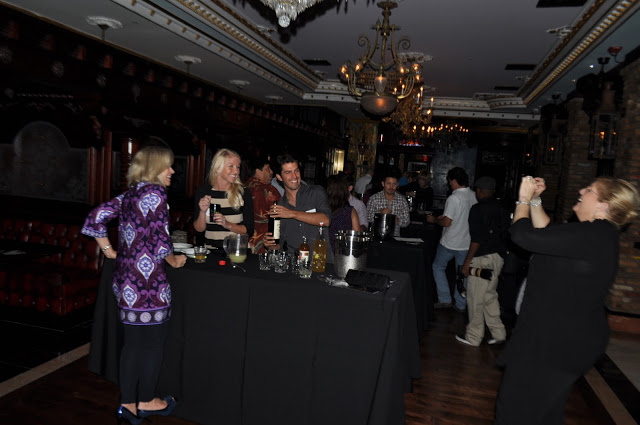 EVERYONE had a blast creating their own cocktails! La Diva Cucina offers this demonstration as a team building event for corporate groups. The night was a huge success!
If YOU want to have La Diva create a FUN and UNIQUE experience for your next event, contact me by clicking HERE.
Originally posted 2011-11-13 13:42:00.