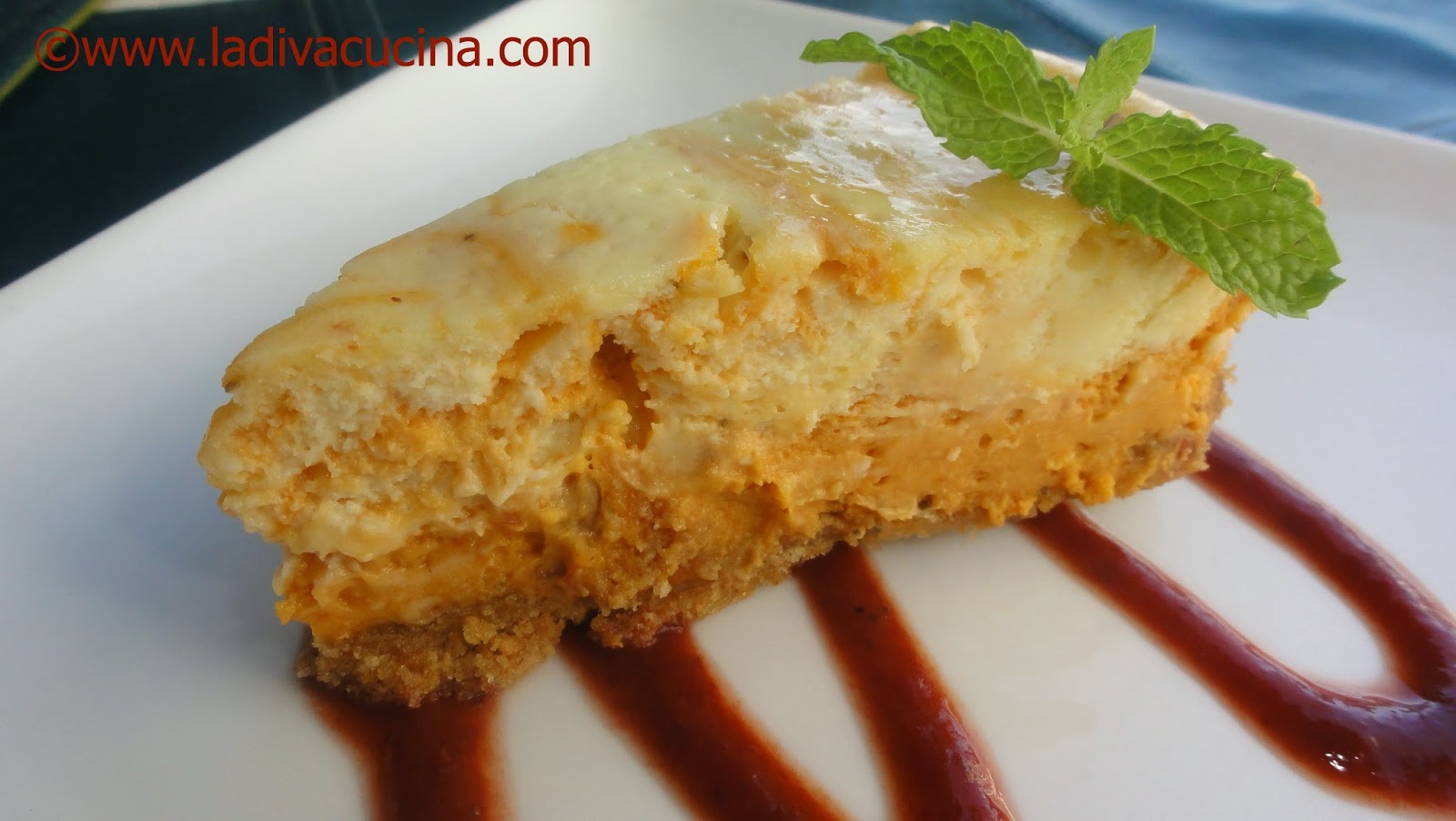 Darlings!
Ever since I ate at Top Cheftestant Stephanie Izard's "Girl and the Goat" in Chicago, I've been dreaming of using a typical vegetable in a sweet dessert.
It was two years ago now since I first tasted that lovely deconstructed zucchini cake with mascarpone mousse, lemon eggplant and a divine tomato caramel!  It made me realize that yes, you COULD turn veggies into delicious and sweet desserts that were unique and unusual on the tastebuds and oh so very palatable. Now, we've had our share of sweet food paired in savory dishes (watermelon feta salad comes to mind), how often do you use tomatoes in a sweet application?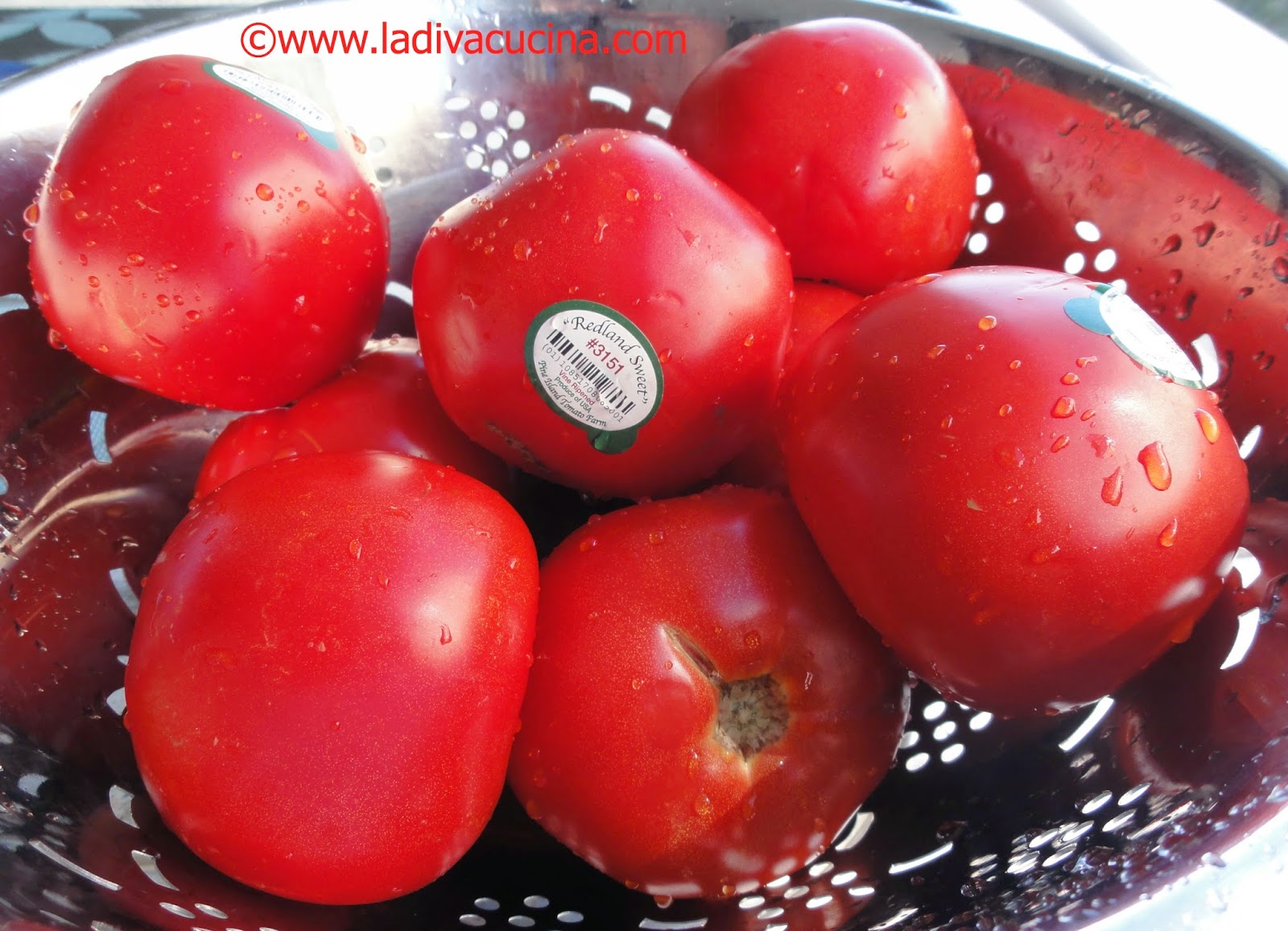 This month's Creative Cooking Crew challenge would allow me to do just that, as the food of the month would be TOMATOES!
Now, I KNOW tomato is considered a fruit but rarely do we eat them that way.  And while I could have offered my dear readers a lovely, fresh tomato tart with goat cheese and mint, I wanted to really create a dish that was outside of the box. In just the same way that a cook will capture the sweetness of a pumpkin or sweet potato in a pie, I would do the same with the tomato and use it as dessert.
As I began to formulate my idea about  using the tomato in a sweet dessert, I thought about tomatoes and all of its uses and all of its forms.  I thought of the concentrated flavors of some fruit, like you'd find in fig paste or prunes, and that lead me to the idea of using a sun-dried tomato paste in a cheesecake.
As I turned the idea over in my head, I began to ponder making a sun-dried tomato ricotta cheesecake but I couldn't seem to get away from turning it into a savory dish.  Soon, I was thinking of adding basil and zucchini and eating it chilled on a salad plate and dressed with arugula. While it sounded truly delicious, it was NOT what I wanted to make. (another time, perhaps?)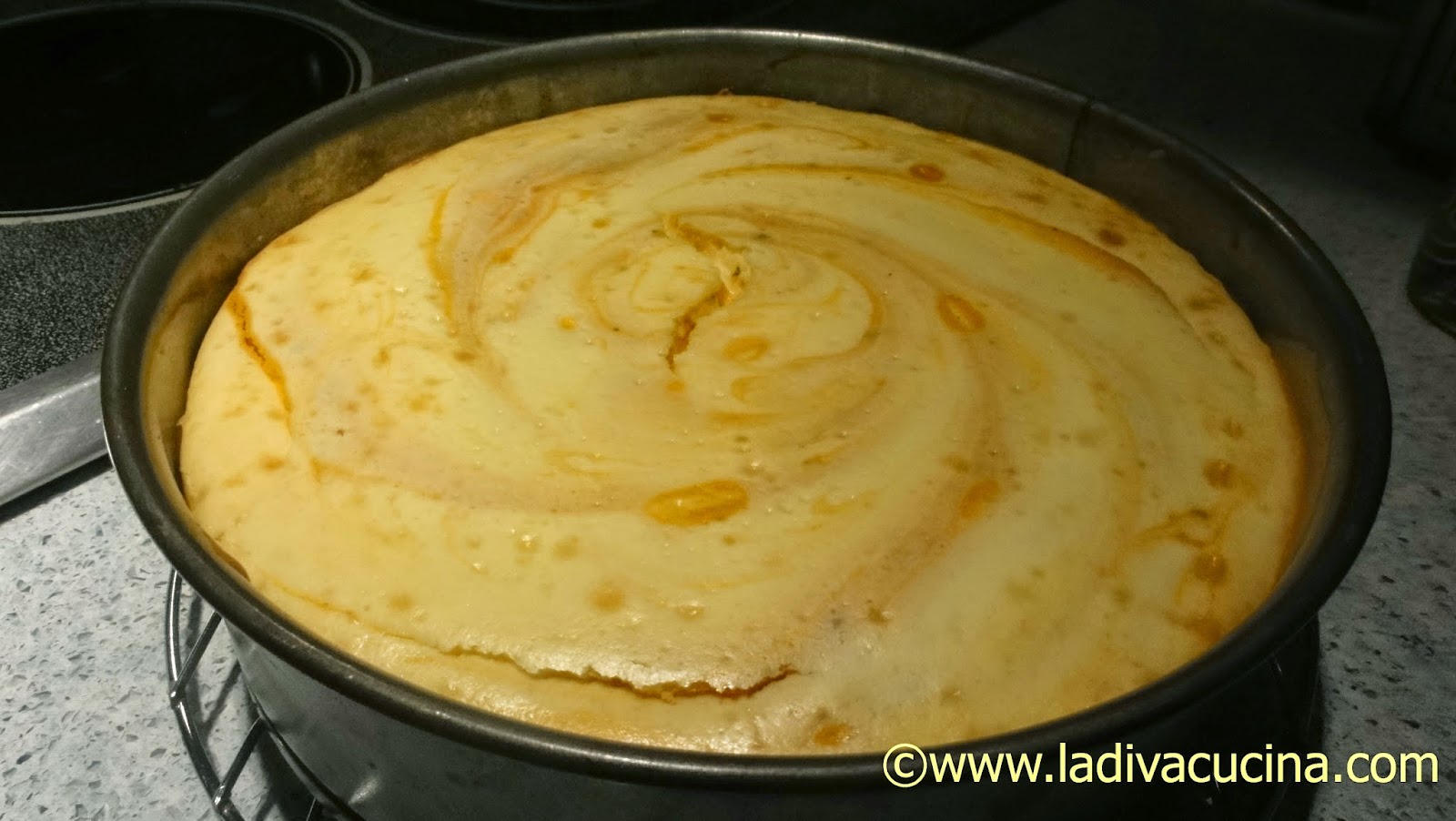 At the same time, I wasn't sure I wanted to make an entire cheesecake using the rich, strongly-flavored sun-dried tomato paste, so I decided to do a take on the classic chocolate swirl cheesecake recipe found on the package of Nestle chocolate chips.
Instead of using chocolate, I used about 3/4 of a jar of the paste and added a half a cup of sugar with a pinch of salt.  I tasted it.  MORE-ISH!  This was going to be yummy!
I followed the cheesecake recipe but I cut the sugar down by 1/4 of a cup and also added another pinch of salt to the plain batter.  Likewise, I added a pinch of salt to the graham cracker base, sticking to the original flavor and not the cinnamon graham crackers.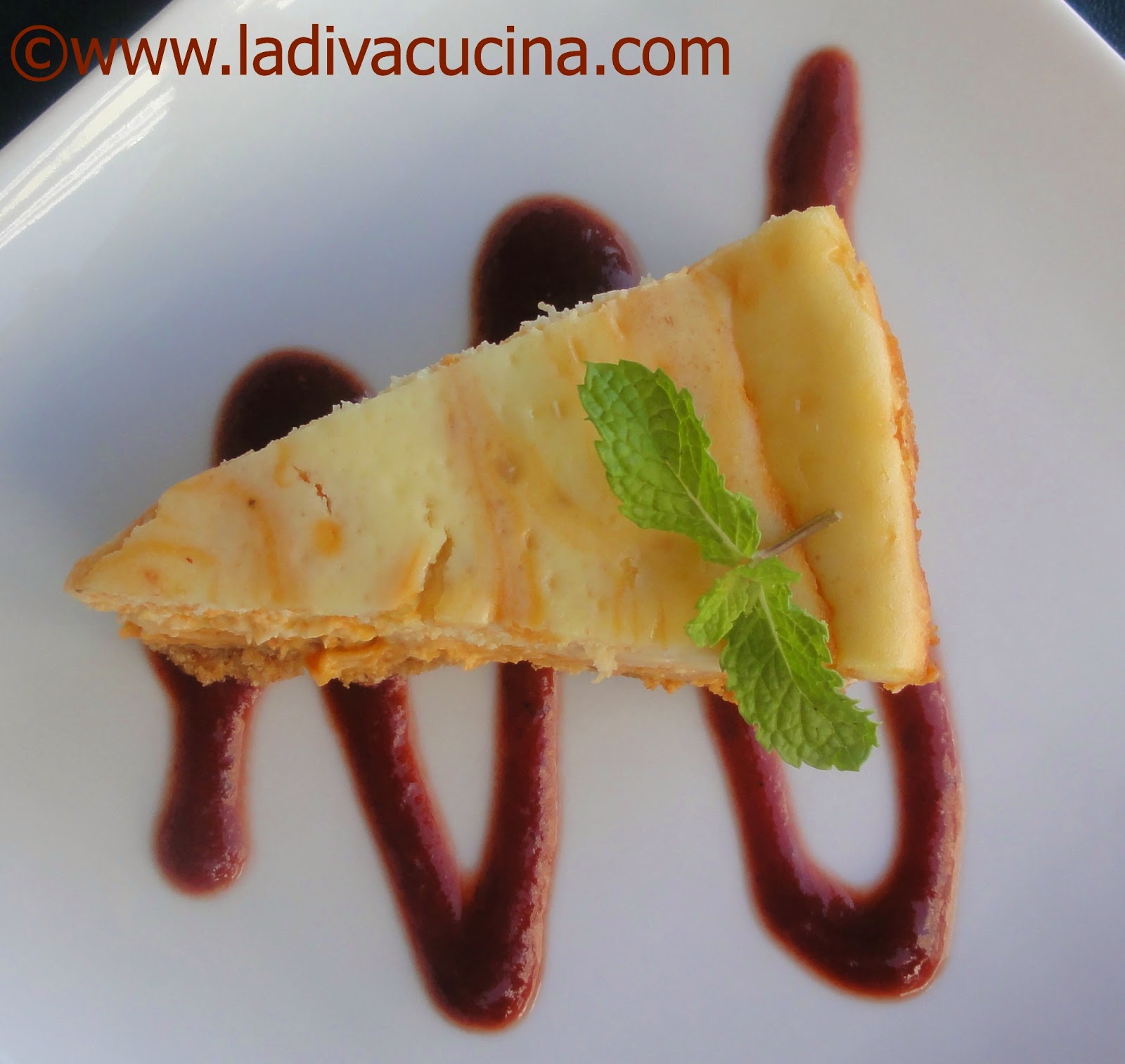 After swirling the dense tomato batter into the regular batter, I popped it into the oven and baked for about 50 minutes.  The middle was still jiggling when I took it out but I didn't want to over cook it and knew it would finish cooking on my counter top.  My intuition was right and it firmed up  just fine once the cake completely cooled.
While the cheesecake was baking, I put together some pre-roasted grape tomatoes, cut, ripe strawberries, sugar, another pinch of salt, water and a good glug of high quality Italian balsamic vinegar into a saucepan.   I cooked it down until it was reduced by half, then pureed the lot and strained it.  I tasted it again and again, and realized the strawberry flavor was very pronounced and the dark umami flavor that was underlying had to come from the roasted tomatoes.  It was incredibly tasty.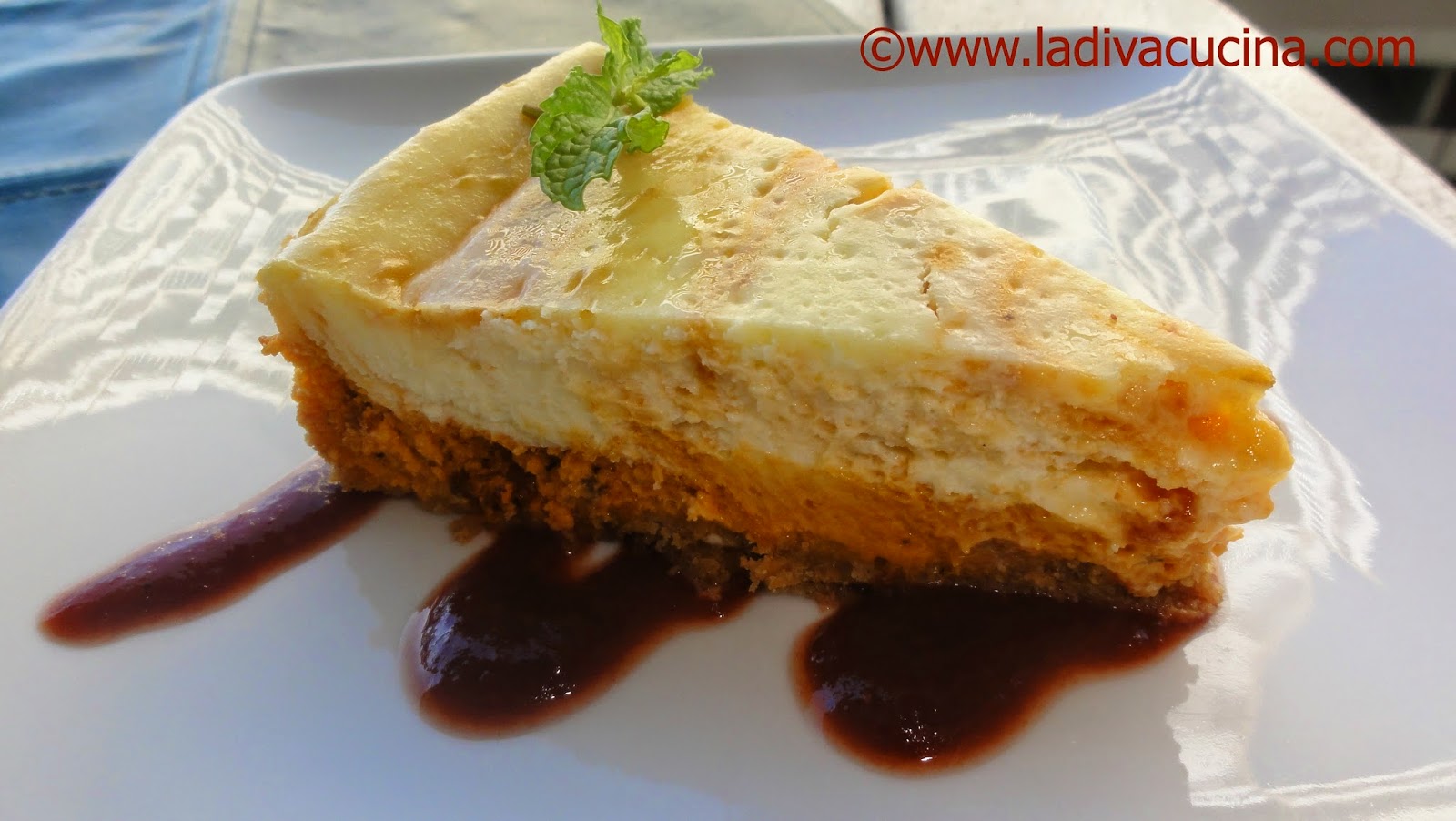 RESULT:  All I can say is WOW.  Seriously.  In fact, I was so impatient to try the cake, I ate it while it was still warm!  I'm so glad that I added the salt to each component of the dish, it stopped it from being overly cloying.  There were some lovely pieces of sun-dried tomato throughout my piece, which gave it texture, and I'm also glad that the concentrated flavors of the tomato cheesecake were mellowed by the swirls of plain cheesecake.
The sauce was REALLY incredible, but honestly, I think the sun-dried tomato cheesecake was fine all on it's own.  I'm already thinking about other ways I can utilize this very original sauce, maybe even on simple vanilla ice cream?
Now that the cheesecake has chilled for a day, I can't wait to have another piece after dinner!  What would others say about it?  Husband thought it delicious, but he loves just about everything I cook.  In the morning, I will be bringing a piece to my gym trainer, who is a foodie that has eaten and traveled the world over, I know he'll appreciate it!  I'm looking forward to his reaction and comments!
Darlings, what is the strangest dessert you've ever eaten?  La Diva wants to hear all about it!  Here is THE LINK FOR THE Creative Cooking Crew posts all of their luscious tomato entries!  Ciao for now, darlings!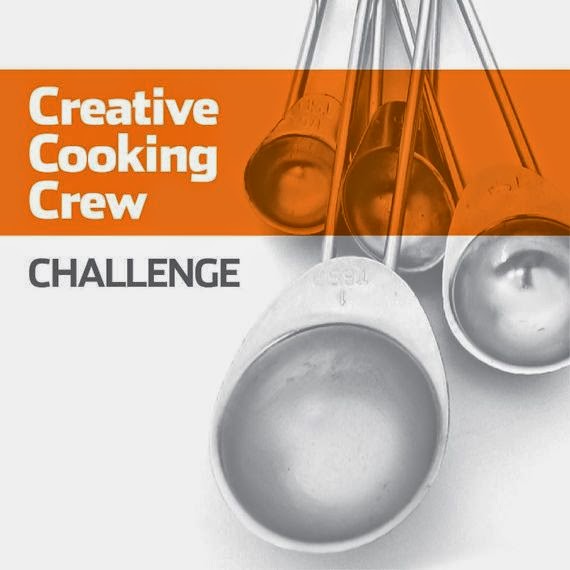 Originally posted 2014-08-11 22:40:00.