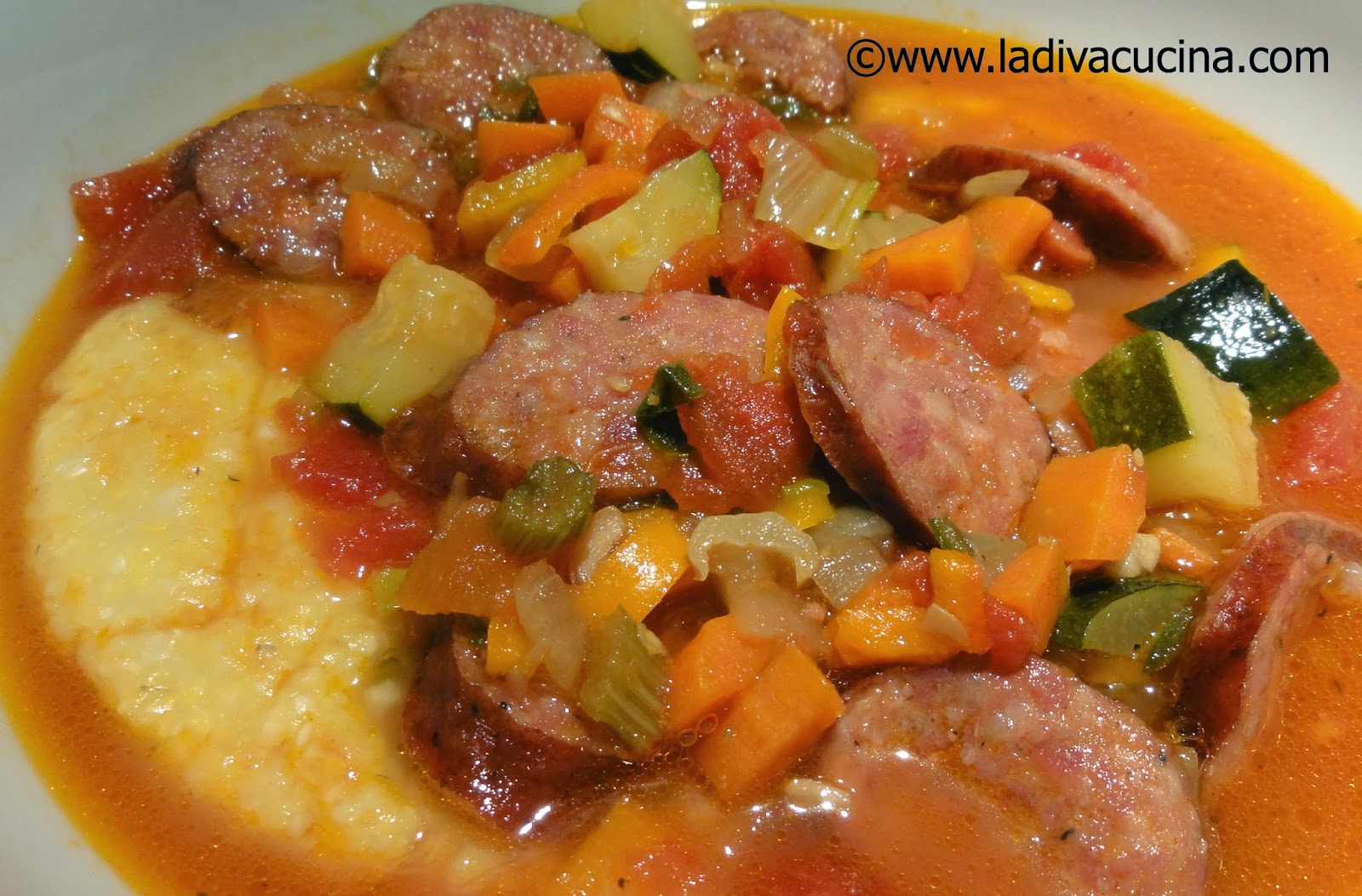 Darlings!  Winter-time is the perfect time for a SPICY dish to warm your bones and your soul.  Even though I live in Miami Beach and it's in the high 70's at the tail end of January (c'mon don't be hatin'!) I still crave hearty, winter dishes.
La Diva is not one to throw away a scrap of food if I think I can use it in a dish and with a household of just two, many times I end up with small bits of vegetables languishing in the refrigerator.  In this case, I had half a zucchini, one baby bok choi (that somehow hid under the other veggies in my crisper and managed to avoid being stir fried last week!) and three mini sweet peppers that had to be used or thrown away.  Carrots, onions and potatoes are always on hand at my house along with canned tomatoes, those ingredients are always good as a starting point for any stew-like dish.
I started by sauteing carrots, onions, sweet peppers and garlic and then added a small can of diced tomatoes, a hot, little jalapeno from my garden got thrown in and fresh marjoram and lemon thyme.  While that was cooking, I sliced and diced a half a zucchini, the bok choi and a spicy andouille sausage and threw them in for about fifteen minutes, just enough to cook the vegetables and allow the meat to release it's salty, smoky and picante flavors into the broth.
Since I was turned on to them back in August, I've really been enjoying the rustic heirloom grits from Anson Mills in South Carolina.  A few weeks back I purchased some pencil cob grits,  which I'd never heard of or had used.  Back in the days of illegal liquor stills, pencil cob corn was the corn of choice for moonshiners.
Though they take a good 90 minutes to cook (unsoaked) they are well worth the effort.  They have a good texture to them, a bit of a bite, and I added butter, parmesan and fontina cheese to take the grits to the next flavor level.  Once you spoon them into a bowl, the grits firm up and make the perfect base for a number of dishes.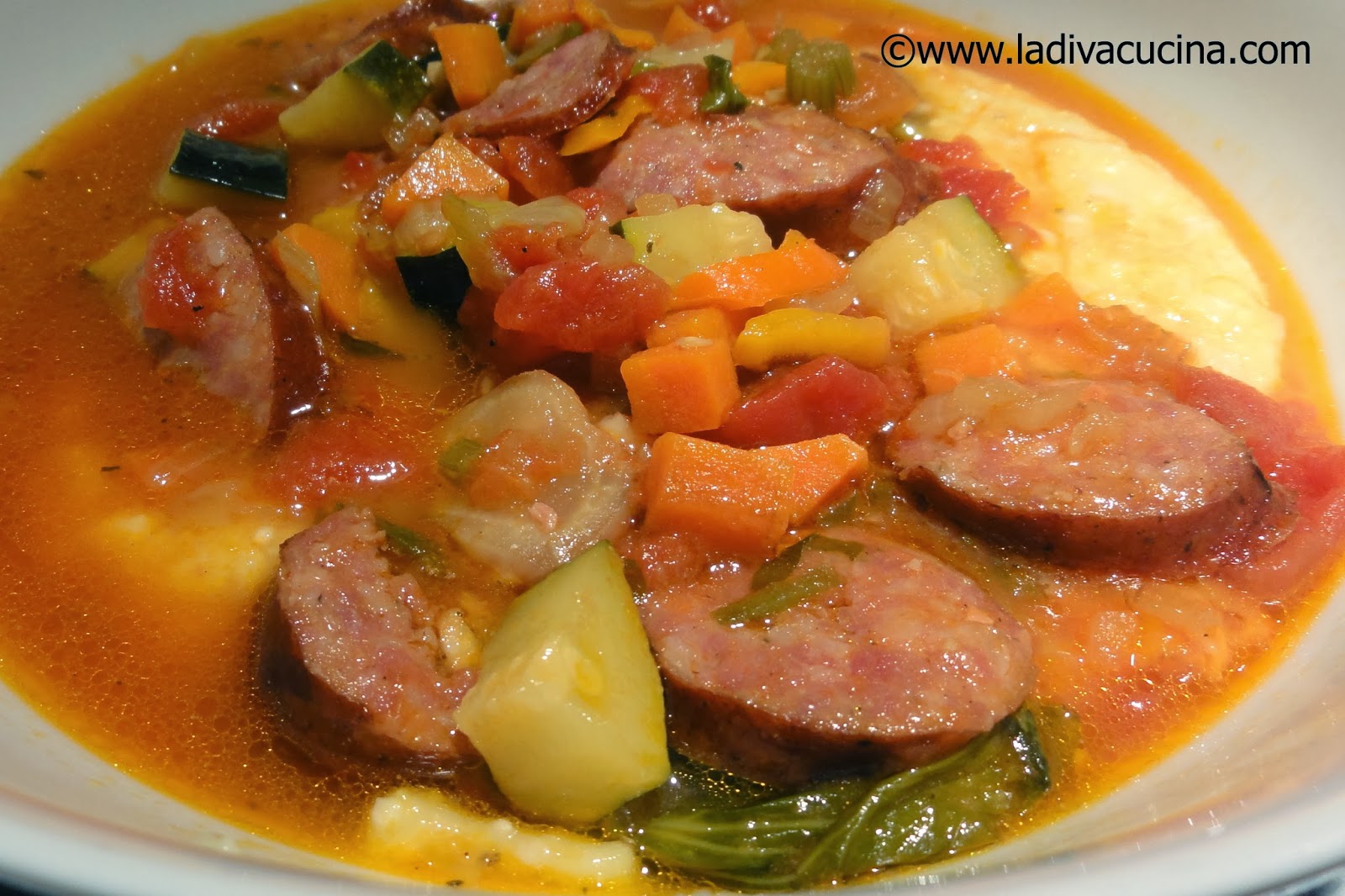 Andouille sausage and vegetables over creamy pencil cob grits!
When you are cooking with a jalapeno, one never knows how intense the heat will be!  That little chili pepper combined with the sausage to make one spicy dish!  The creamy, cheesy grits were the perfect accompaniment for this hot and lively "stew!"  Warm and filling, this dish is a bright note on a winter's night!
Ciao for now, darlings!
Originally posted 2014-01-30 16:17:00.