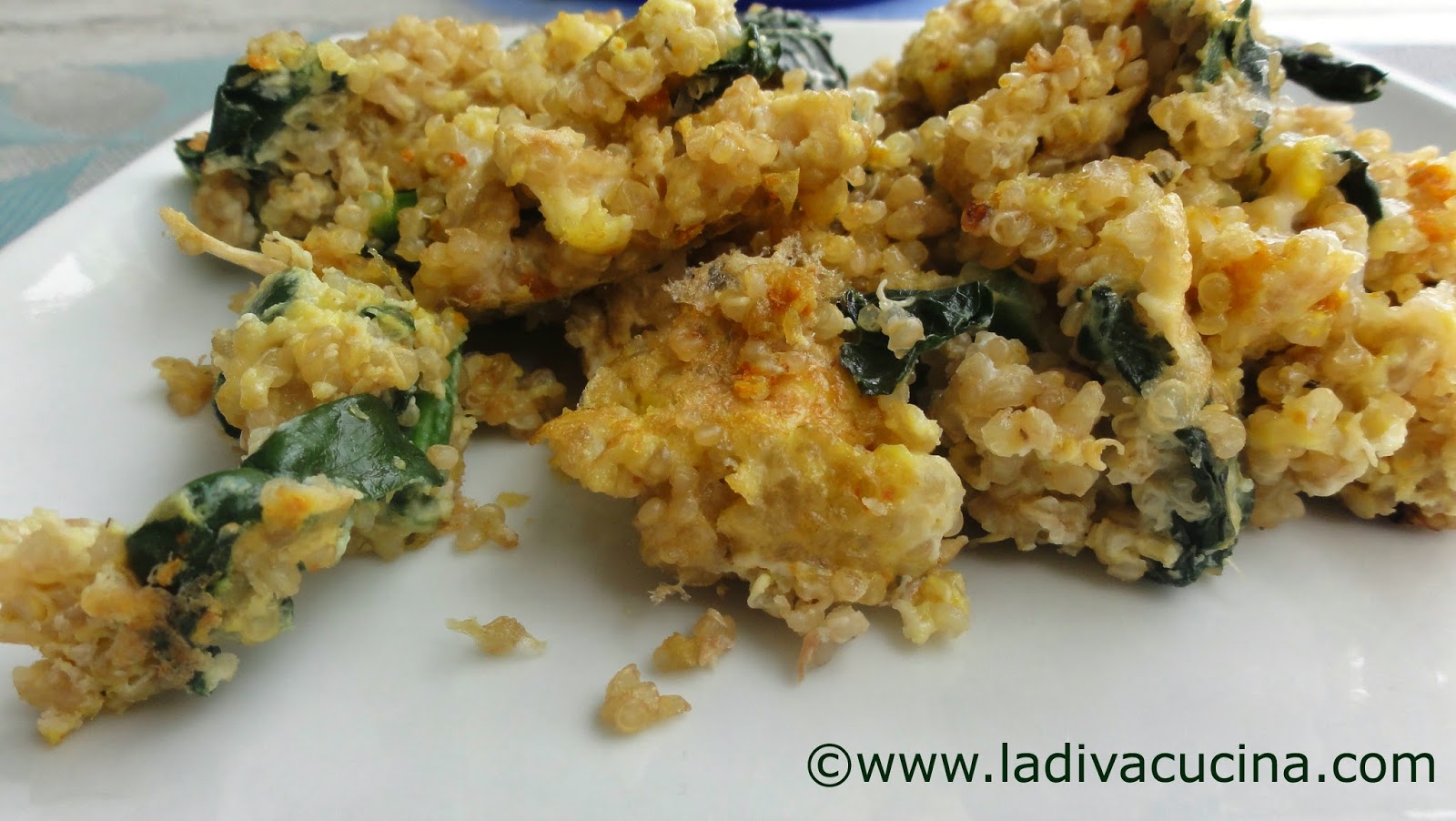 Quinoa, Kale & Egg Scramble with Fresh Turmeric, Garlic and Parmigiano Cheese
Darlings!  Here's a quick little MEATLESS MONDAY post to inspire you!  Today was one of those days where I "thought" I had nothing to eat in the house.  Being between pays with a light wallet as well as lacking motivation to go to the grocery store inspired today's lunch.
With a loaded pantry but a fridge with hardly any veggies or sandwich makings, I thought about just making scrambled eggs for lunch.  It was hardly an inspiring meal, so I thought about what I could add to it to "beef" it up.  I remembered one time taking left over quinoa and how good it was added to scrambled eggs.  I also had some kale and La Diva's fridge is never without garlic or parmigiano cheese!
I quickly put some quinoa into the rice cooker (what a fast and great way to cook it!) and in fifteen minutes, I had hot, cooked, high protein quinoa.  While the quinoa was steaming, I cooked chopped organic kale in a small amount of salted water on high heat.  After about five minutes, the water evaporated, I pushed the kale to the side of the pan, added  olive oil and then thinly sliced garlic and sauteed it all together until the garlic was fragrant and the kale just cooked.
In a bowl, I beat four eggs with a bit of water and grated in fresh turmeric and a bit of parmigiano cheese.  I added it to the quinoa and kale mixture and let it cook, turning over and cooking until just firm.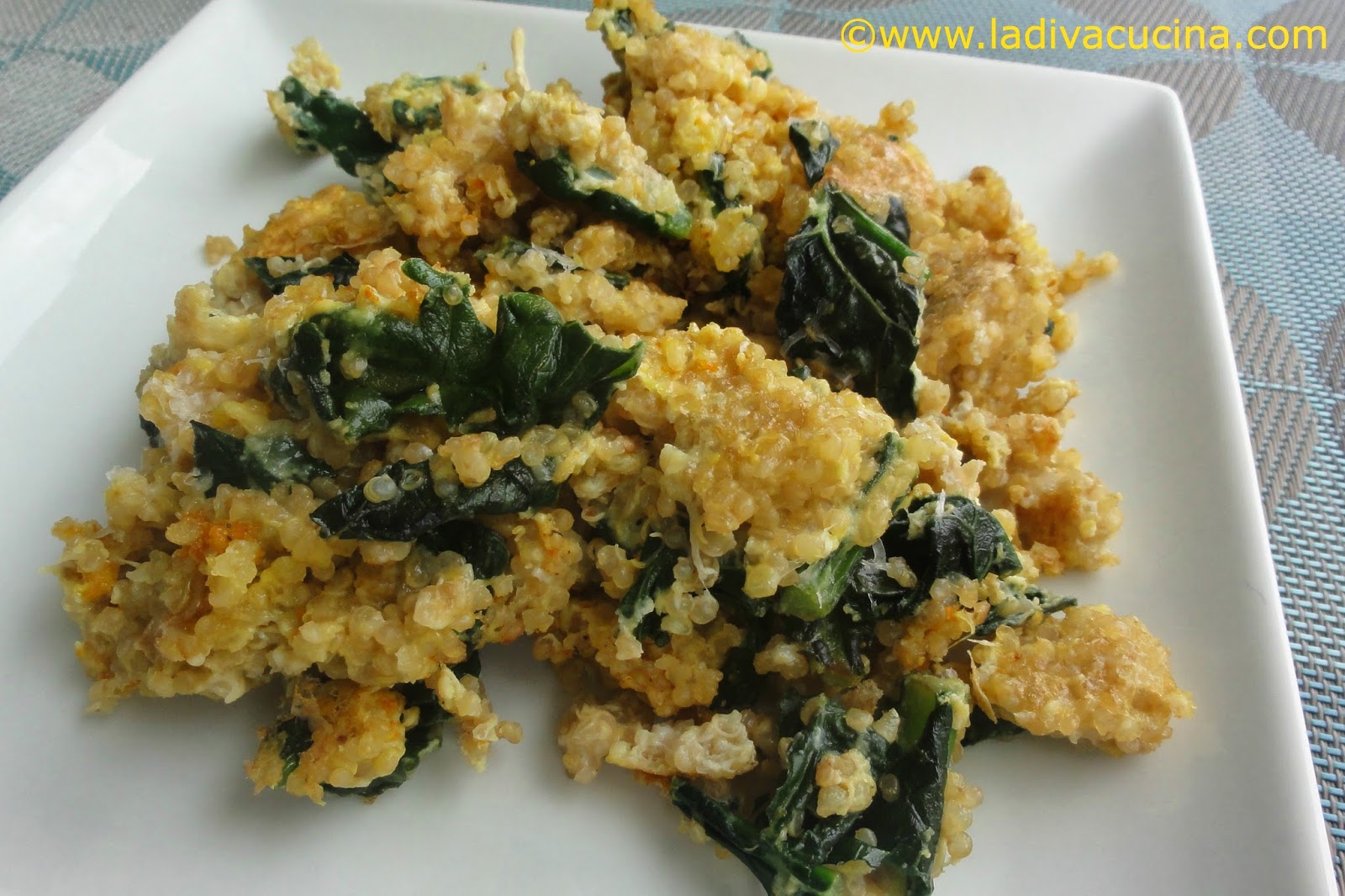 RESULT:  Pretty darn good!  All of the flavors worked well together and of course, I had to add lashings of sriracha hot chili sauce to further enhance my lunch!  I like adding quinoa to eggs because not only does it make the dish toothsome and more hearty, it adds protein and fiber and really fills you up!
More protein comes from the eggs and kale as well as anti-inflammatory properties from the turmeric and the kale itself!  The amount of cheese added is nominal and adds more flavor but you don't have to add it at all if you want to make this dish dairy-free!  Give this a try for breakfast or lunch and you'll be satisfied for until your next meal!  (This was enough for two servings.)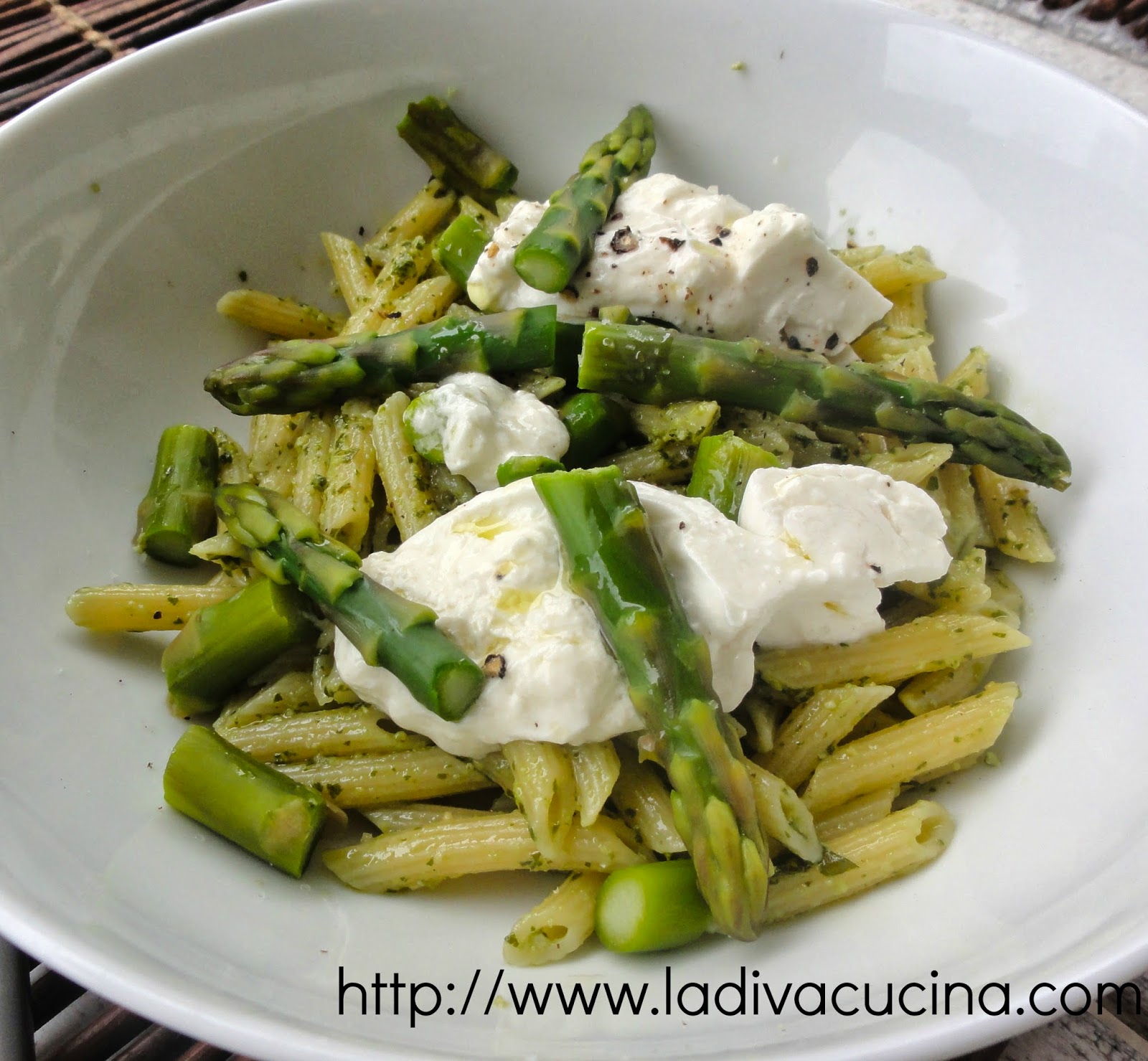 And since it's SPRING and MEATLESS MONDAY, here's a two-fer for this post!  Penne pasta is cooked al dente and home made pesto is added to it.  Top with freshly steamed asparagus spears, Italian burrata cheese.  Now add sea salt to taste, grind some fresh pepper and drizzle with a fruity and green extra-virgin olive oil and you have a perfect, seasonable Meatless Monday dinner too!
Enjoy, lovelies!  Happy Spring!
Originally posted 2014-03-24 22:18:00.