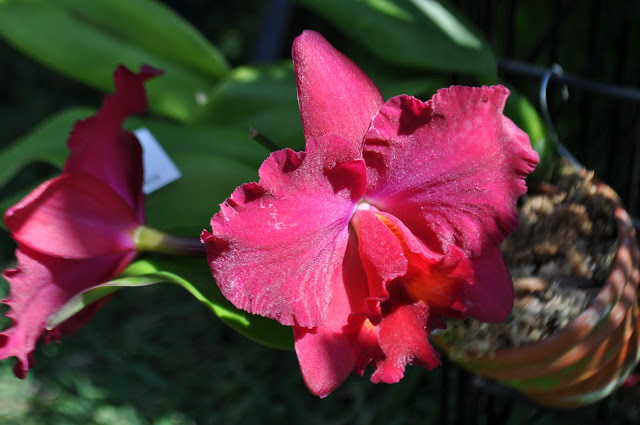 Darlings, sometimes it's nice to take a quiet walk and gather your thoughts. When La Diva and the DJ have been working hard, with loads on our minds and need some peace and tranquility, we go to a garden. There we can breathe fresh air, the birds are chirping and the wonders of nature take my mind away from everything except the present.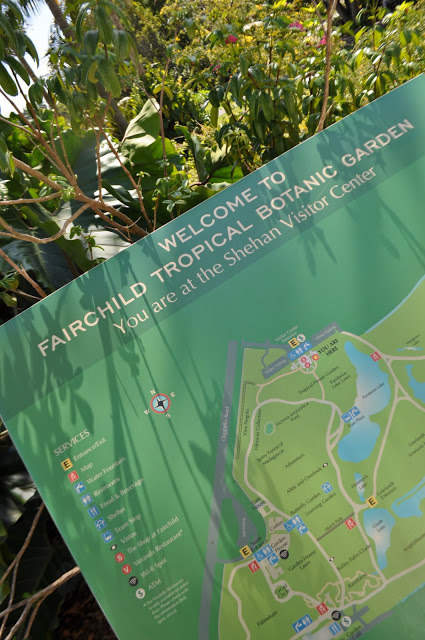 A few weeks back, we headed over to one of my favorite places in Miami for a bit of calm:
Fairchild Tropical Botanic Garden.
To La Diva, it doesn't make any sense to go to a calming garden just to have all the tranquility we recently acquired dashed by the ensuing traffic jam on Old Cutler Road upon leaving the garden, so we rode our bikes to avoid the hassle.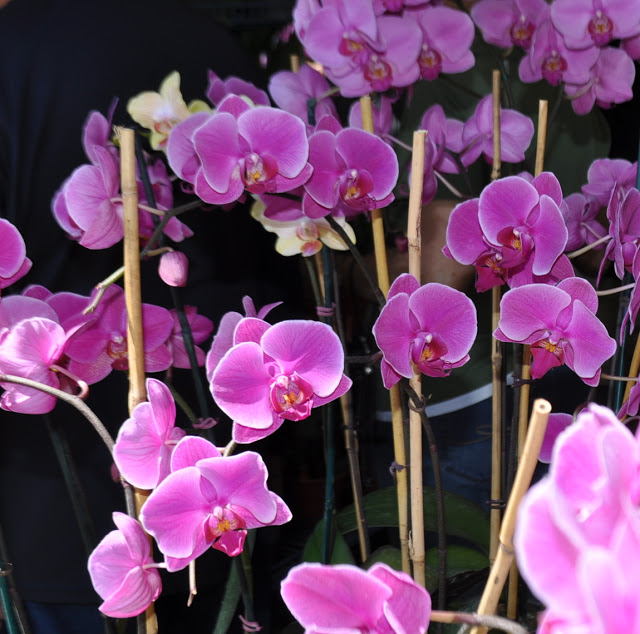 As the garden is quite far from the beach, we put the bikes on a rack on the car and then drive to Dinner Key Marina at Coconut Grove, about five miles away and park. We then ride through the "Grove" and enjoy the lovely sites en route to the garden on Old Cutler Road.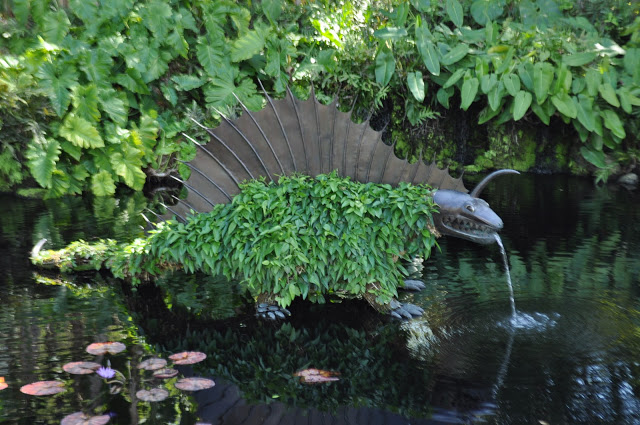 The bike path is beautiful and green as we leisurely ride under a canopy of huge moss-covered trees and massive banyon trees alongside stunning mansions and stately homes. As we get closer to the festival, the traffic begins to line up and La Diva and the DJ breeze on by into the entrance. We lock up our bikes and begin our journey into tranquility.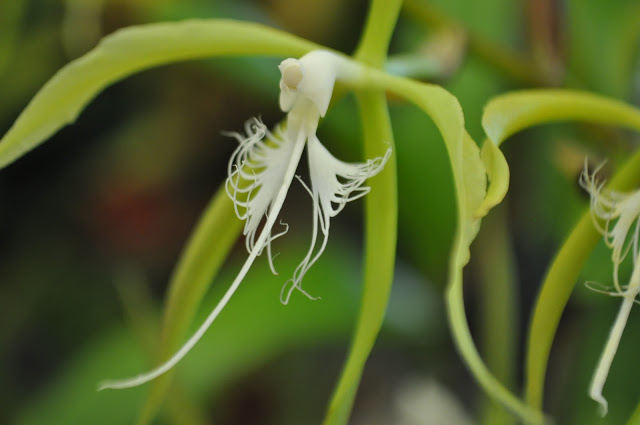 Orchids were on sale from vendors as far away as from Hawaii and were offering a multitude of varieties including woodland, fragrant and rare flowers. There were also food vendors and inside there was a competition judged by the Orchid Society. The displays, including this specimen, were breathtaking. This one reminded me of some sort of alien bug.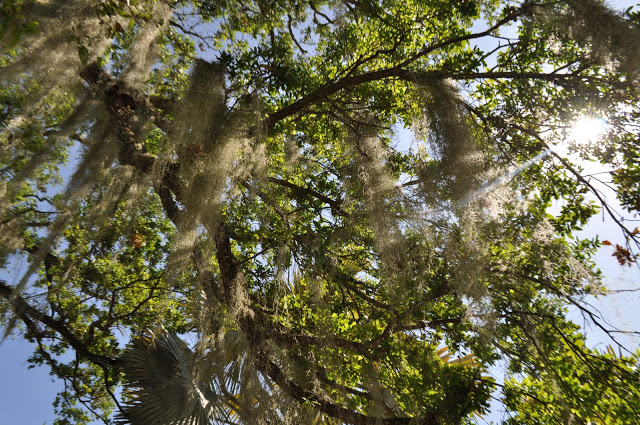 For sustenance, La Diva made a lovely potato and rainbow chard frittata and salad. Earlier, I had packed it onto my bicycle bag with a cooling ice block and we had a lovely picnic under this tree. Ahhh……..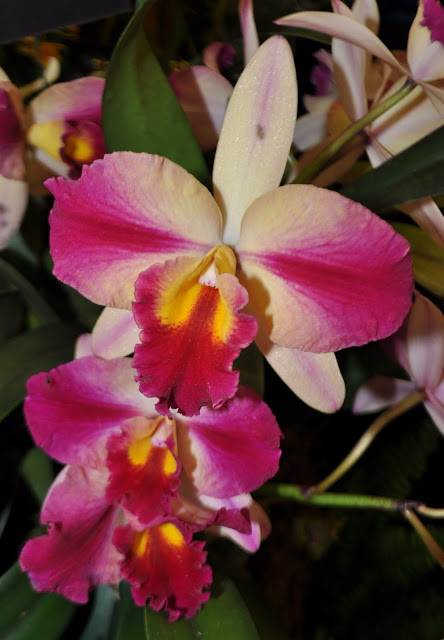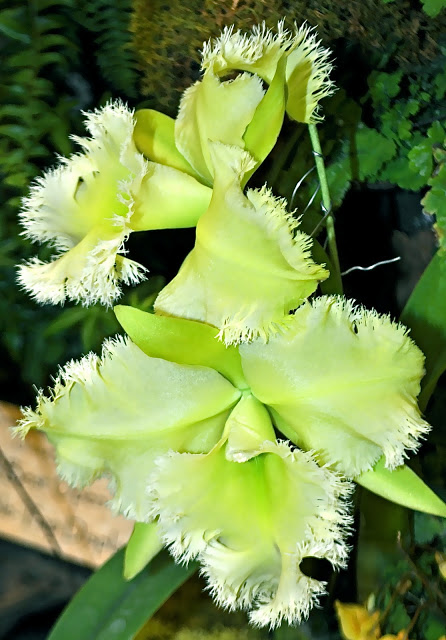 I adore this colour green in a flower (pairs so nice with deep purple!) and have never seen an orchid with a fringe before.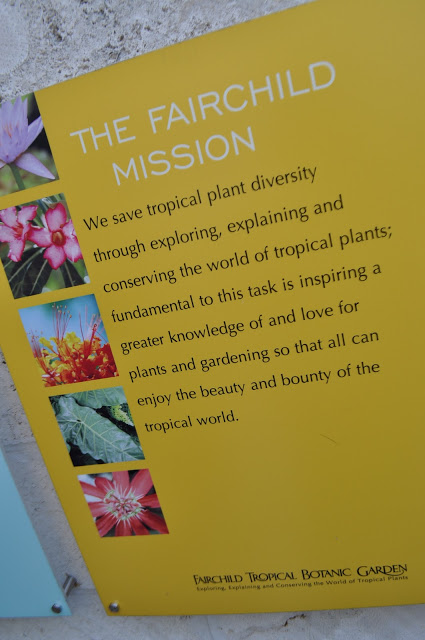 The garden is renowned for their research on tropical plants and includes a center for tropical plant conservation.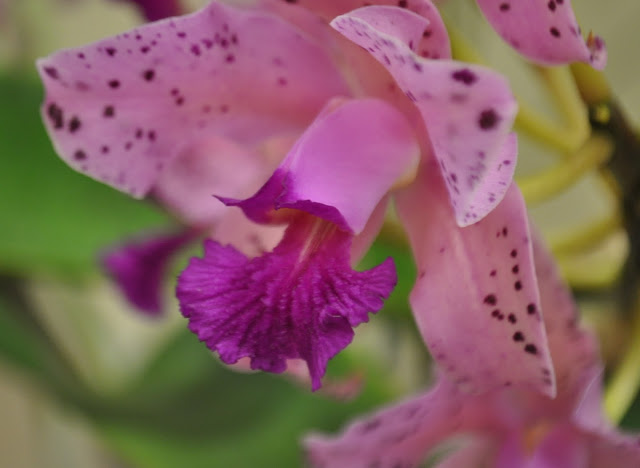 I'm lucky I have a big, strong guy that enjoys the beauty of flowers like I do. The DJ quite enjoyed the subject matter and took all of the photos on this day.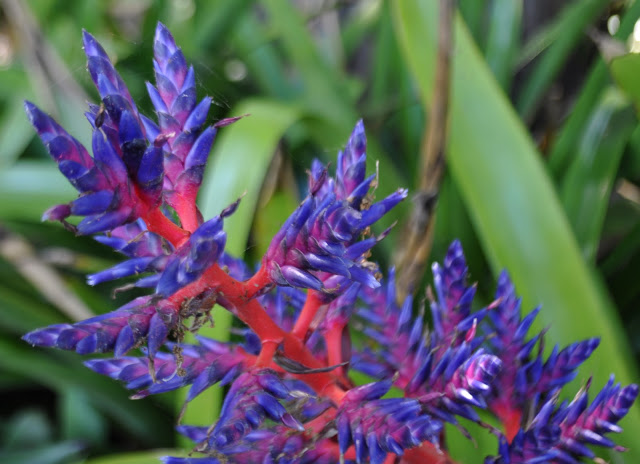 I bought a lovely spotted orchid for only $10 and after we strolled around a few hours and ate lunch, we left. Refreshed and at peace, we cycled back to the car, the orchid bobbing out of my bike pack. Hardy little creature, it made it back to the car without losing a single petal.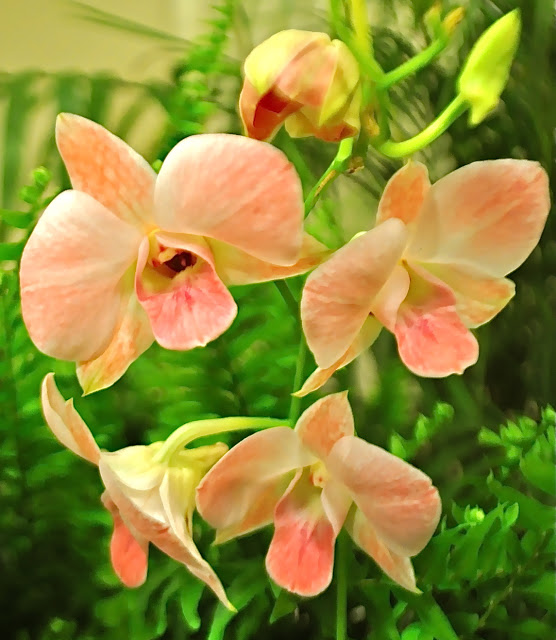 Out of all of the orchids on display and for sale, these were my favorite. A gorgeous salmon pink, I've never seen an orchid with these delicate hues before.
This post is dedicated to
Chickory
and
Aunty Belle
,

beautiful flowers for beautiful ladies. My thoughts are with you both. xo
Originally posted 2011-04-05 23:32:00.