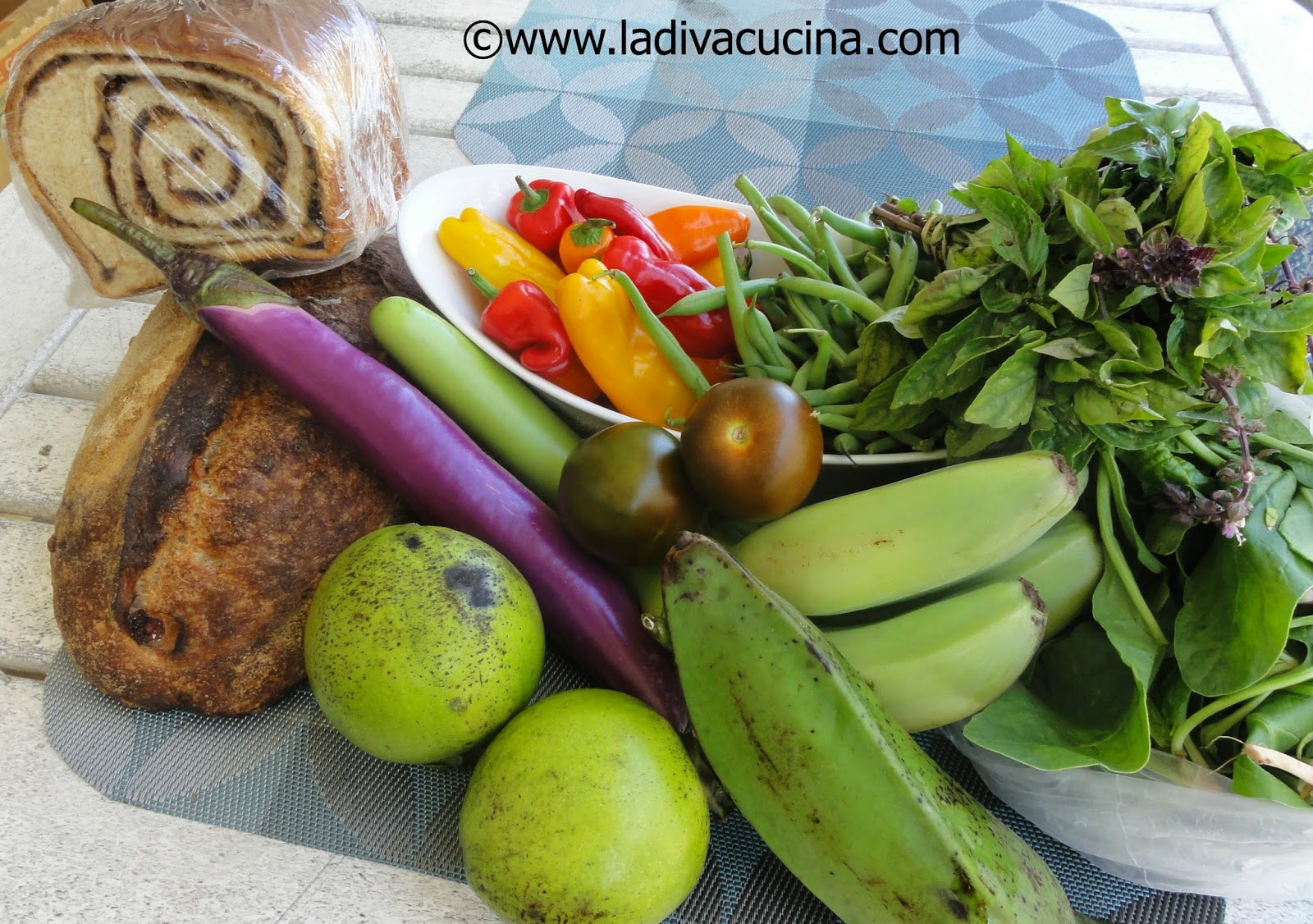 My purchase from the Upper Eastside Farmers Market:  Zak the Baker bread, Crackerman fig bread, sweet mini peppers, green beans, Thai basil, spinach, bananas, heirloom tomato, plantain, Asian eggplant and black sapote fruit.
Darlings!  Another weekend, another farmers market to check out!    A few weeks ago on a beautiful Saturday morn, we decided to ride our bikes over from Miami Beach to the
Upper Eastside Farmers Market.
  Every Saturday, you'll find Clive from Nature Boyz making freshly squeezed juices from local tropical fruits and sugar cane.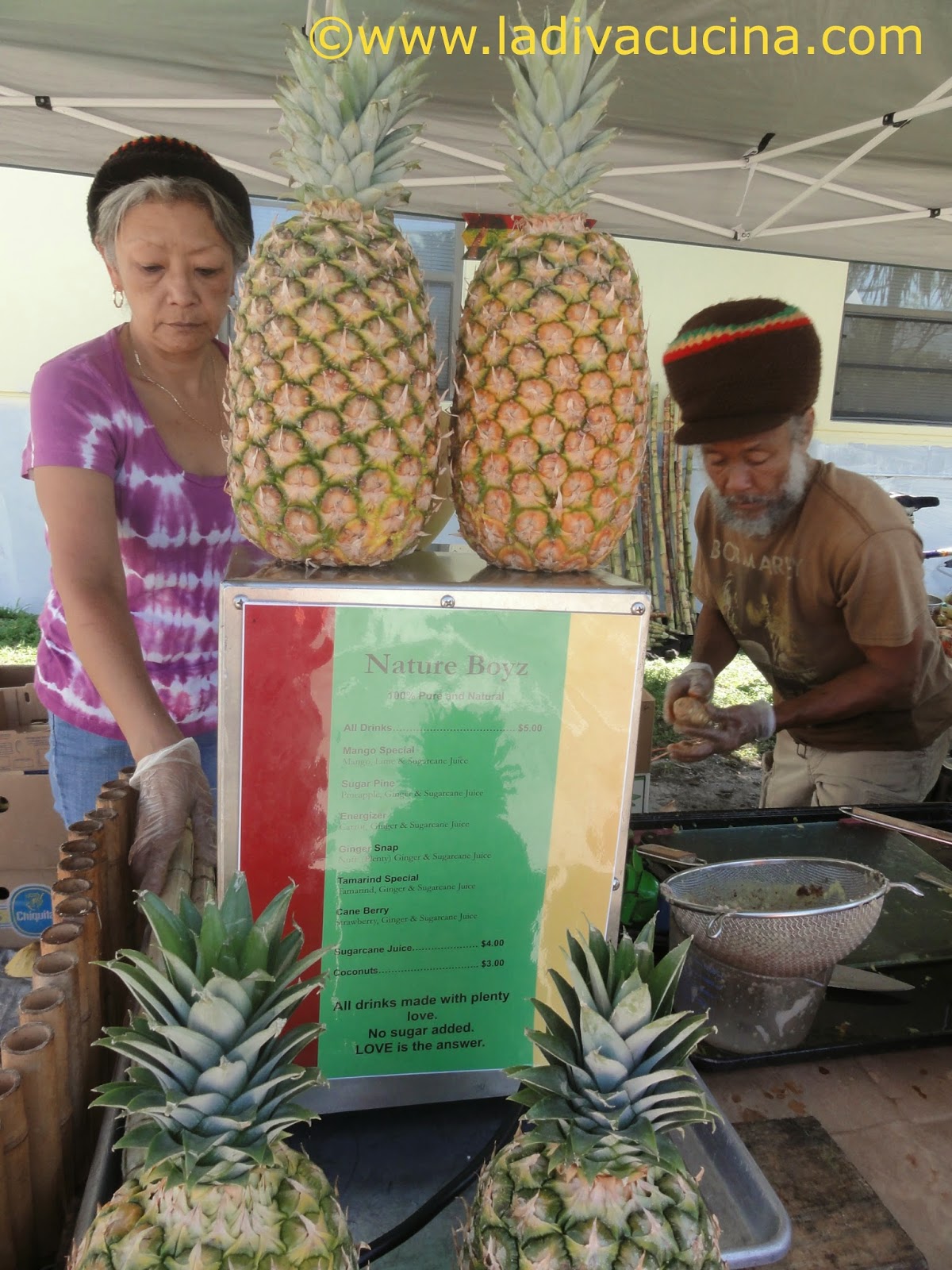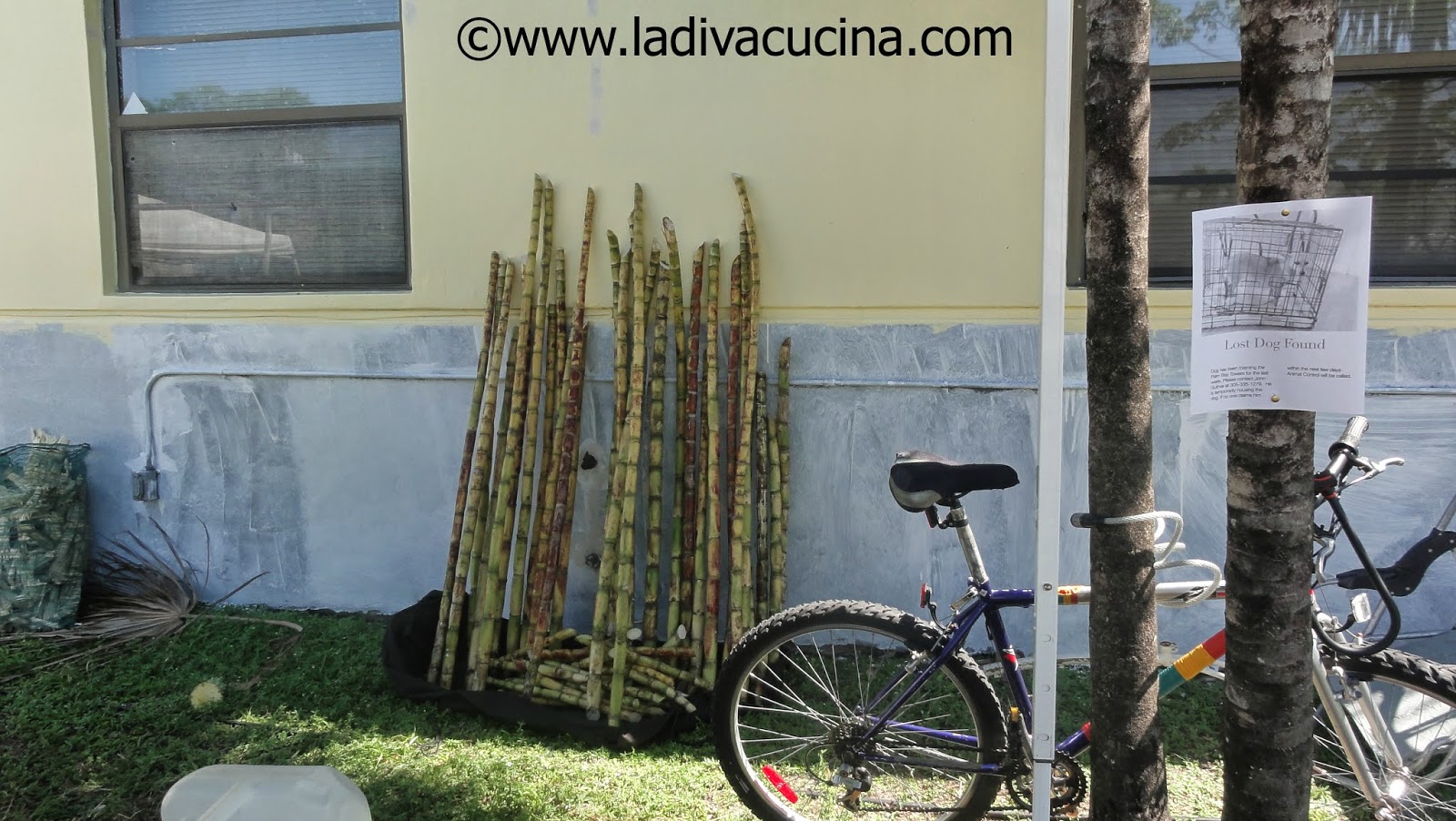 Fresh stalks of sugar cane that will be used in tropical juices.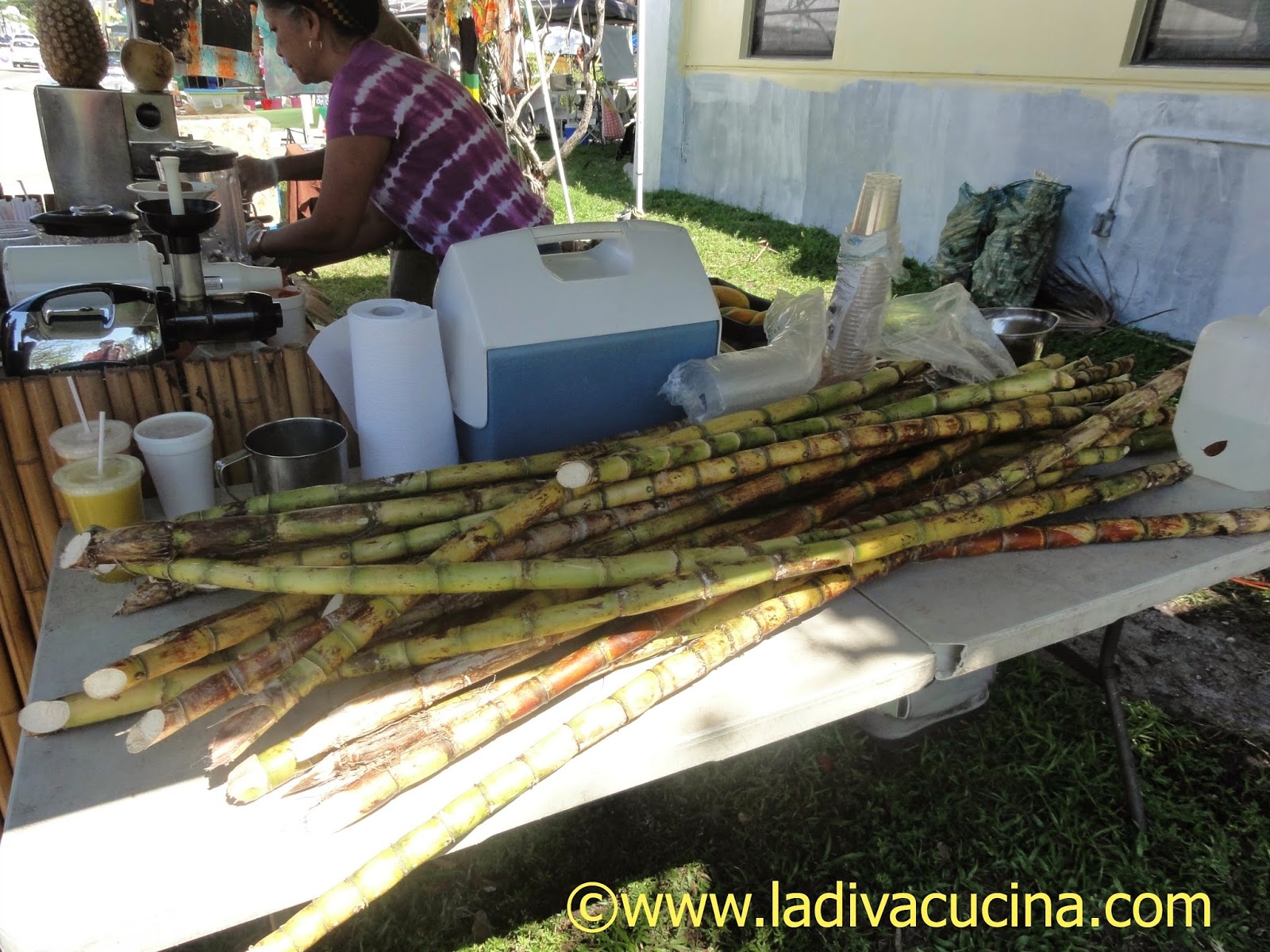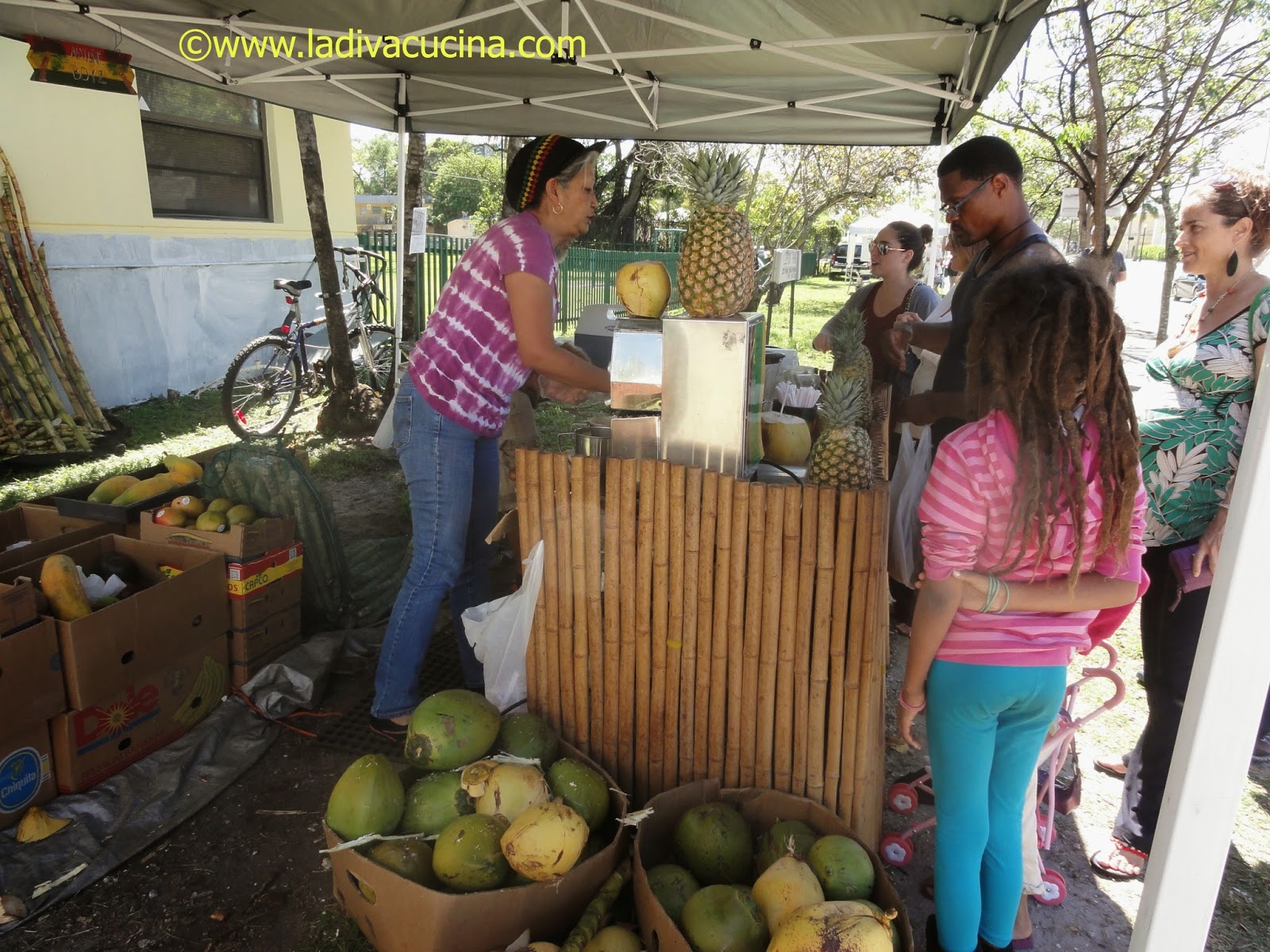 There is always a queue at Nature Boyz juice stand.  Behind the stand are boxes loaded with tropical fruits like papaya, pineapple, mangoes and limes.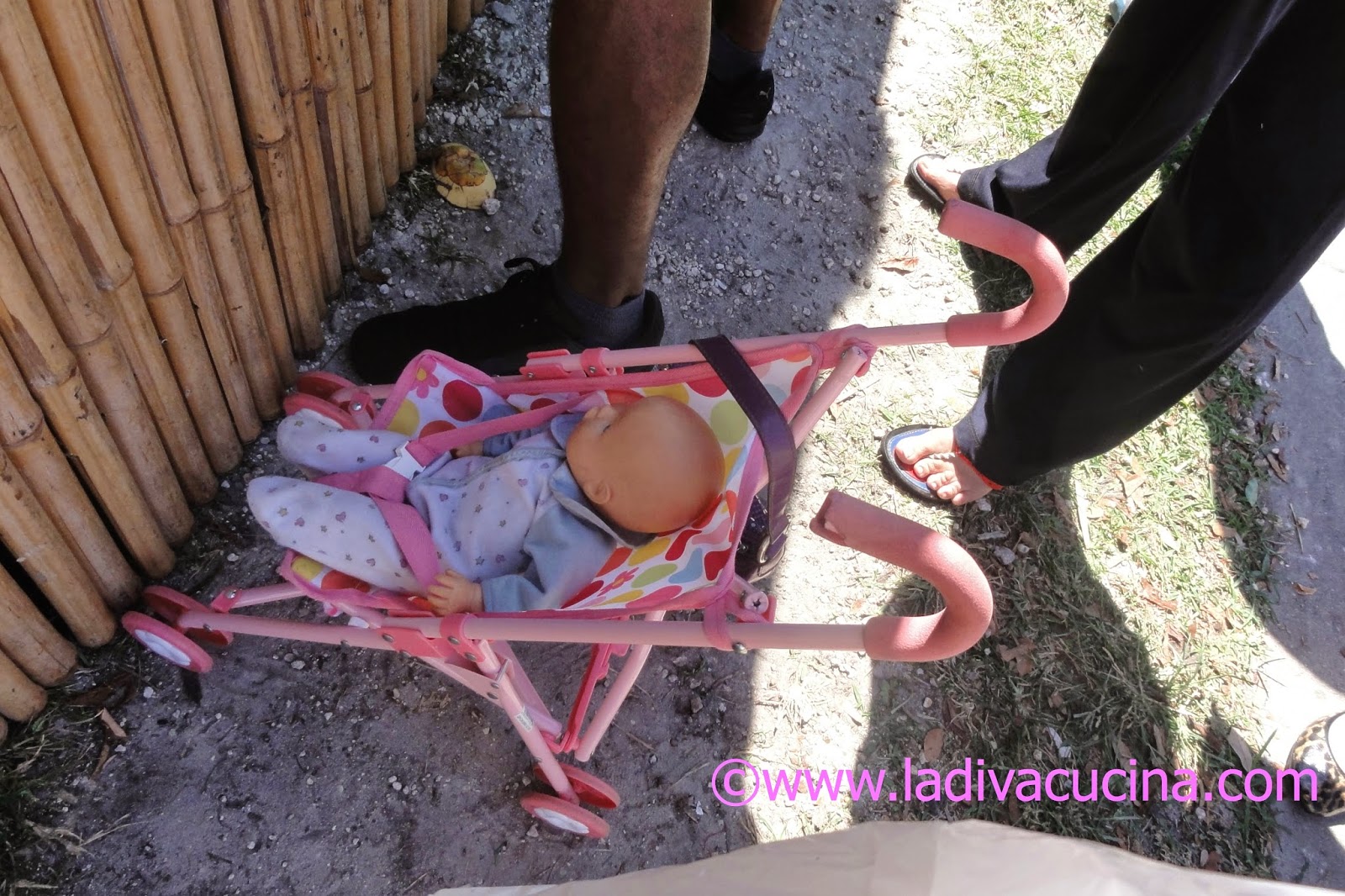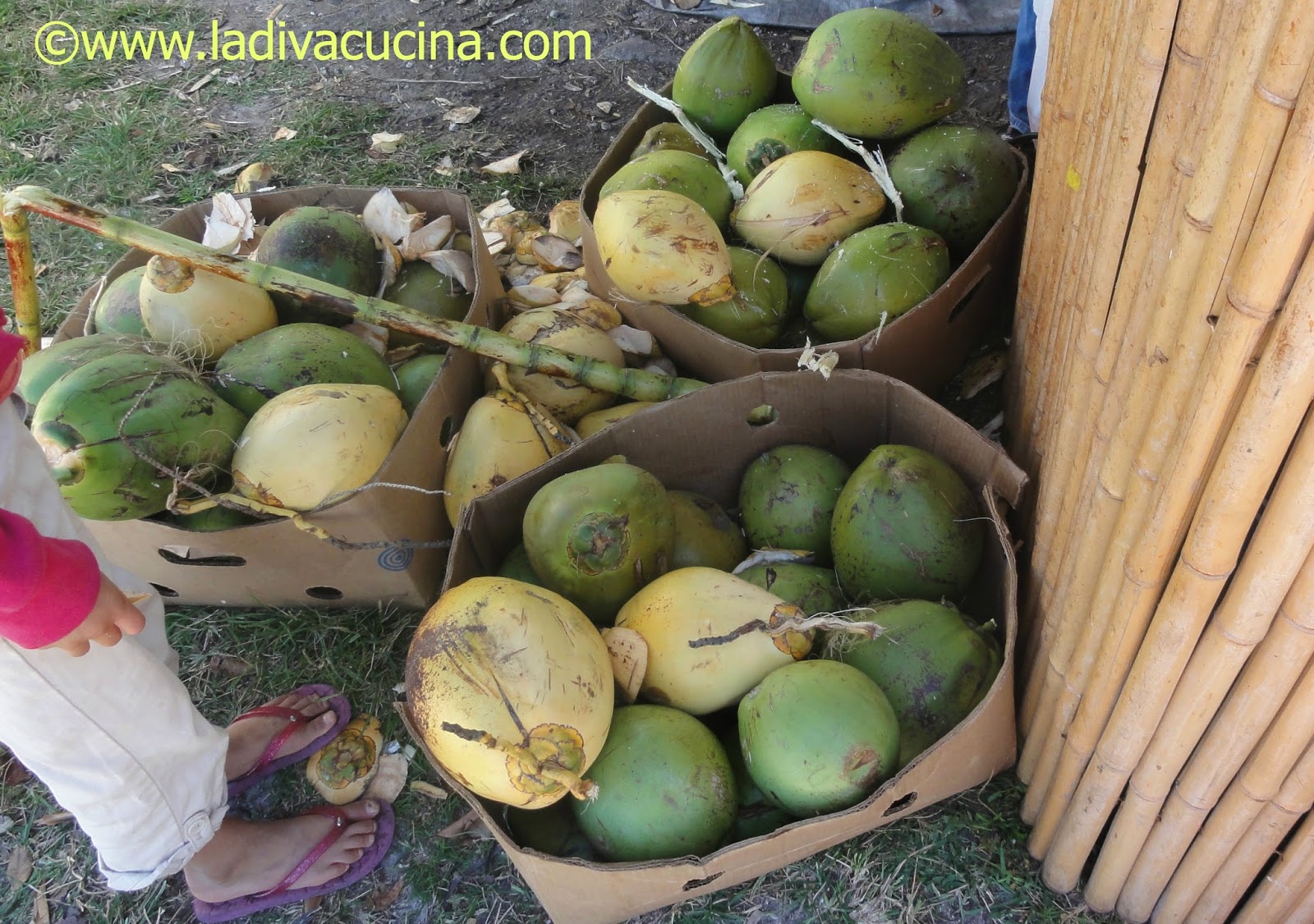 When the coconuts are green, the flesh is more of a jelly consistency and will  not be used in the juice, only the coconut water.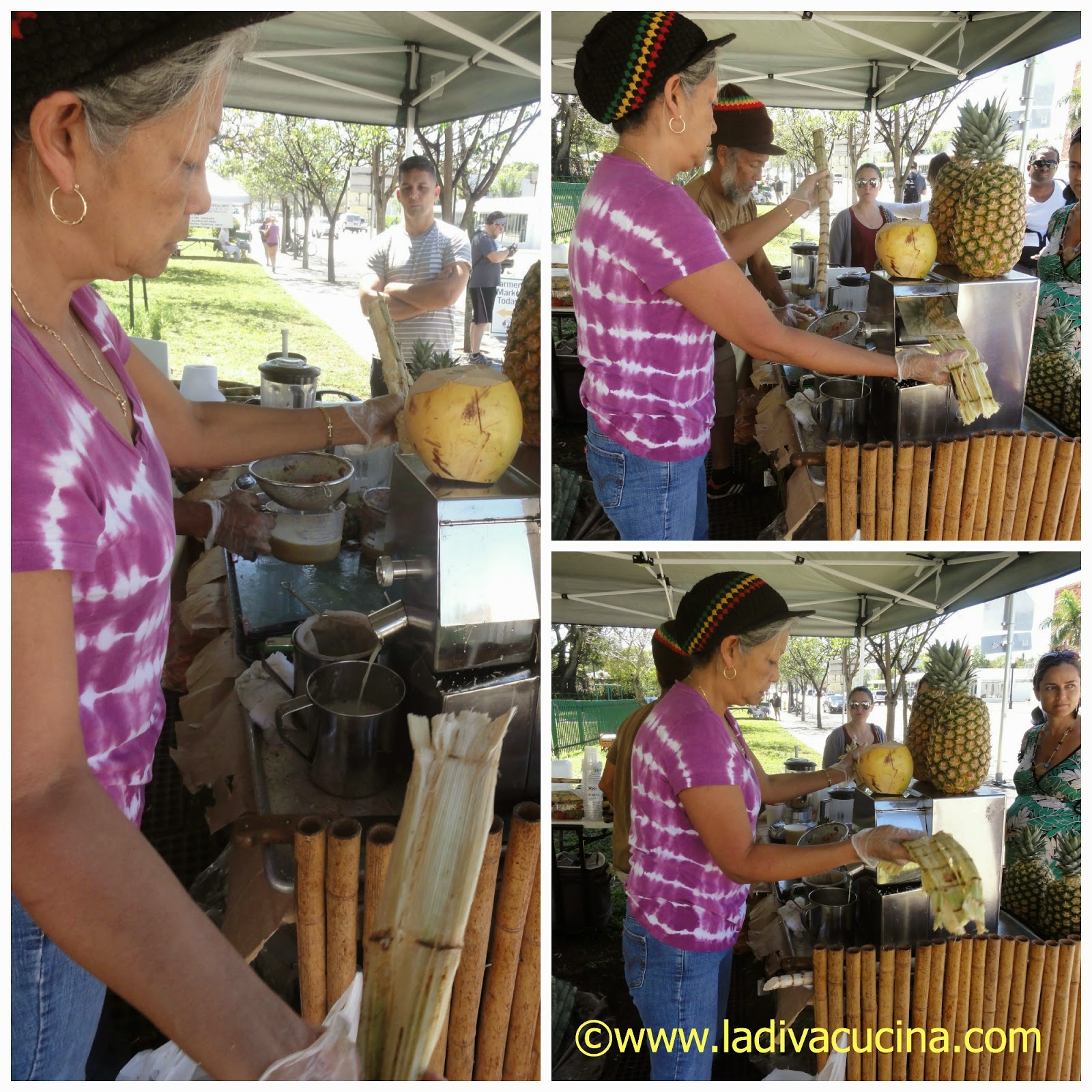 The juice from the sugar cane is extracted using a machine, she puts the cane through, the juice comes out of the spigot and the cane is left flattened and dry.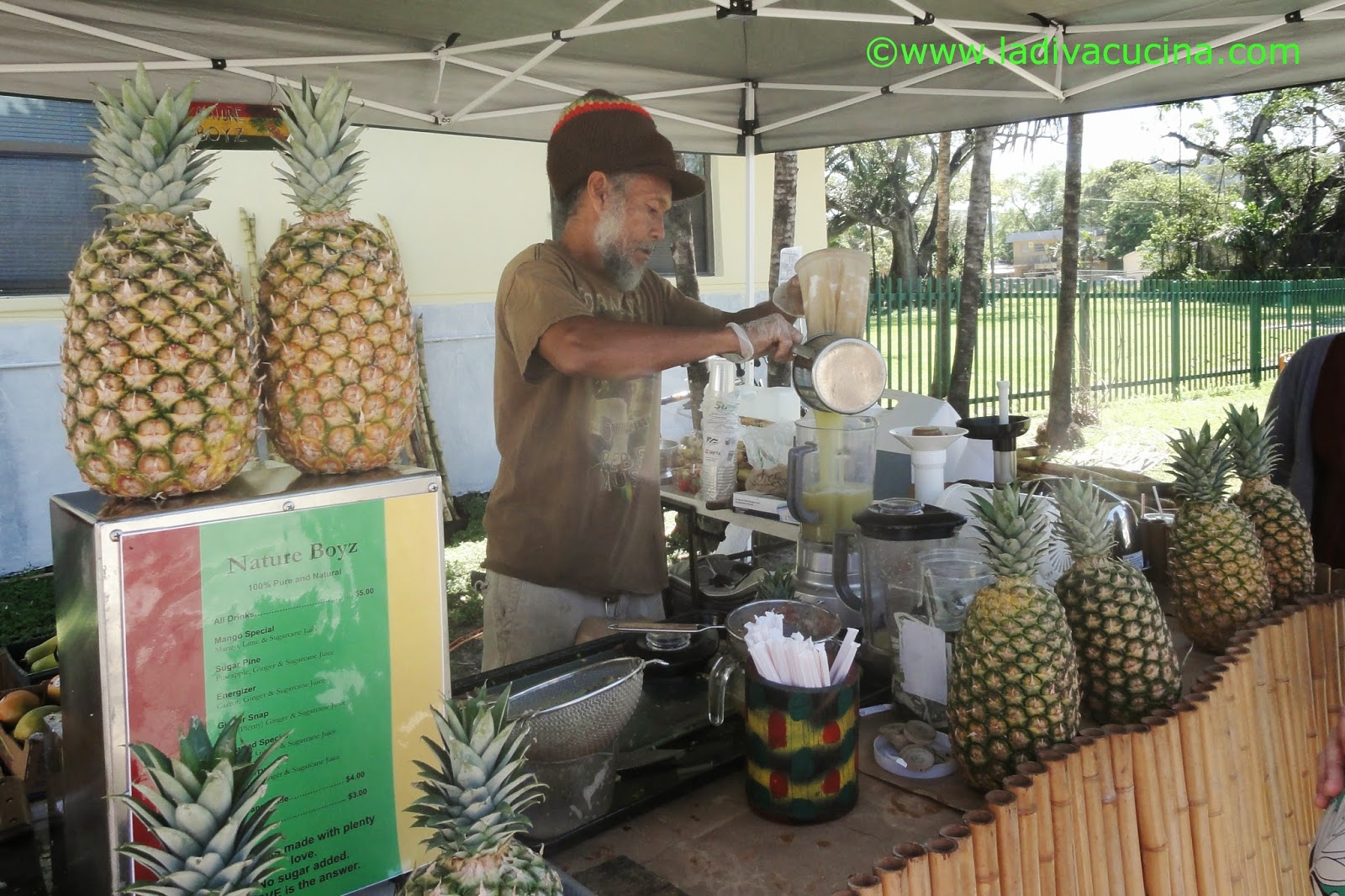 Clive takes the sugar cane juice and blends up his delightful and exotic concoctions!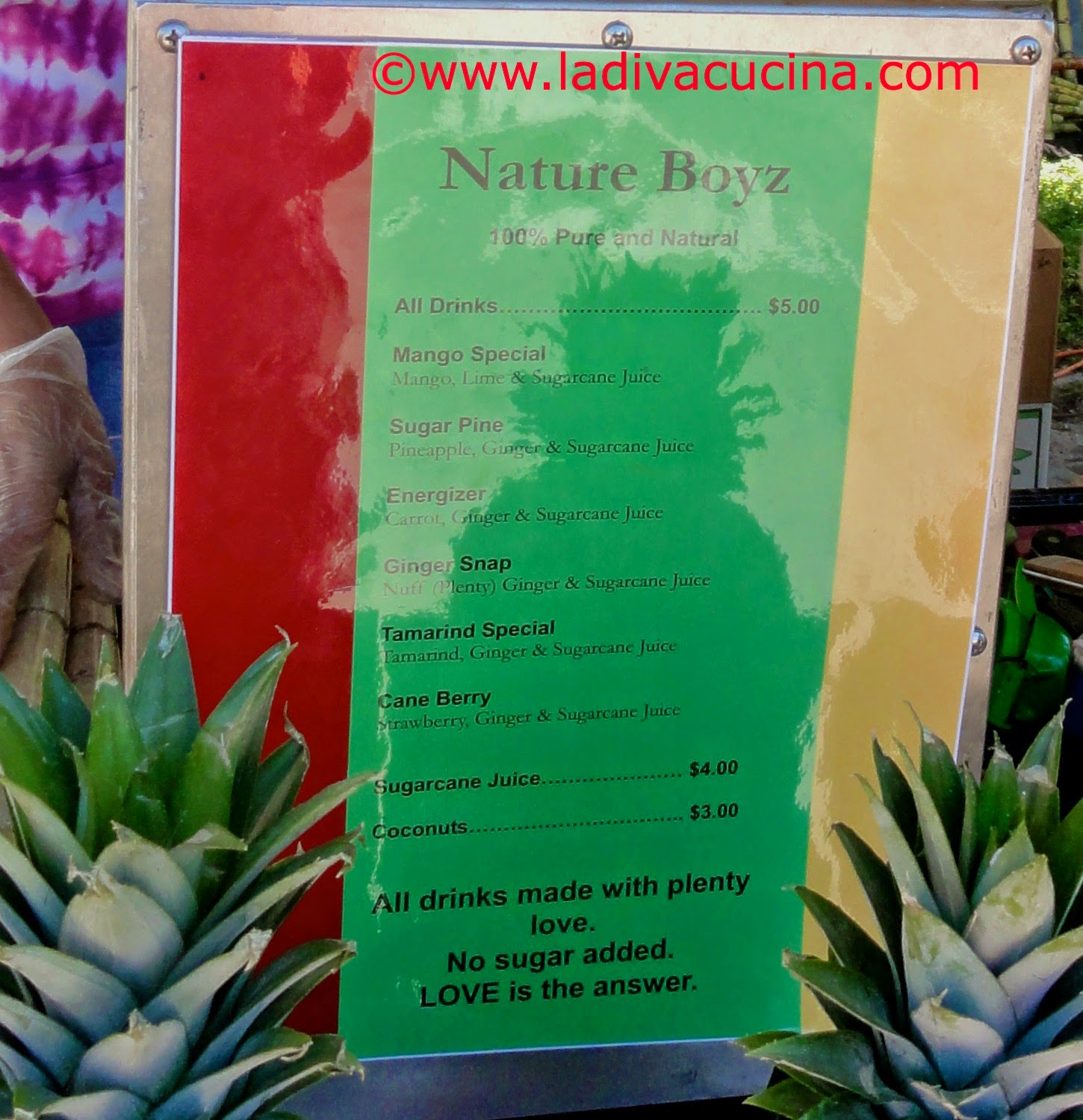 What's the special ingredient that makes Nature Boyz juices so good?
The Upper Eastside Farmers Market is on Biscayne Boulevard at 65th Street at Legion Park from 9am til 2pm.
Originally posted 2014-04-19 16:10:00.