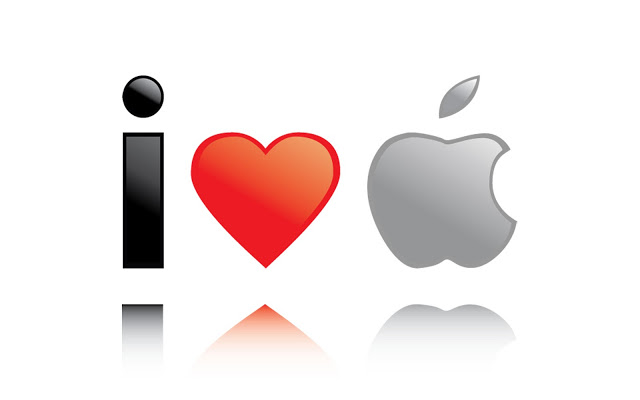 Darlings! I am in love with my Mac and I make no apologies for it. It was, I'm quite certain, the BEST investment of anything I've purchased for my business. I have produced my own marketing materials with Pages, submitted promotional videos with IMovie, built my own website with IWeb and shared photos via Facebook with IPhoto. I just LOVE how all the programs work so well together, complement each other and are so easy to learn.
At one time in the not so distant past, a query would result in a time-consuming visit to the library and you were damn lucky if you owned a bulky set of encyclopedias. Now for inspiration or information, I am able to quickly and methodically rummage through the Internet for recipes and ideas. I also use a variety of social networking sites and events pages to promote my classes and demonstrations, not relying on or utilizing classified ads in the local newspaper or any print media.
When I think about how quickly and easy it is to communicate and get information to clients and associates, I am not sure how I managed to conduct business before email, Skype, Linkedin, Biznik, Twitter and all the other amazing technology that never existed just a few years ago. Communication is so much quicker and efficient now.
And, did I tell you? I love my Mac!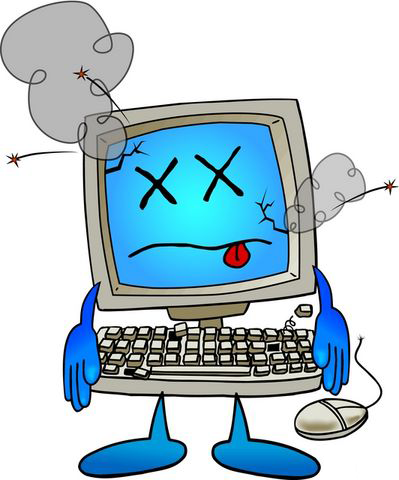 But, lately when I noticed that I was working with sluggish programs that took forever to open and close, along with the inability to save anything on a one terabyte hard drive, La Diva knew something was just not right. I took my precious love to the Genius Bar and after a diagnostic, found my baby needed a new fan. I also found that the 7000 photos that I thought I had deleted and were still languishing in the Iphoto trash, taking up precious memory! (duh!) And then there were the Time Machine hard drive issues. sigh…
I deleted the photos, got the number of an approved Mac consultant that would help me organize my precious files more cohesively and arranged to get a new fan, no biggie. They had one in stock and best of all, my computer is still under warranty and this would not cost me a dime, thank goodness. But when the Mac "genius" told me he would need my computer for five to seven days, it was like a blow to the gut and I felt physically ill.
"What? NO computer? For a week? ARE YOU FREAKIN' KIDDING ME? I have a business to run!"
Of course, I didn't HAVE to leave my computer there. I could take it to an outside repairman but it would cost me and it would not be covered under the warranty. But what alarmed La Diva the MOST was the fact that I actually PANICKED at the thought of not having my trusty Mac to get me through the week! Questions loaded with hysteria went racing through my head:
How would I talk to anyone? I would be isolated!!!!
How would I access my business information?
What if I needed to look up something on the Internet?
What about my blog? What about my blogging buddies?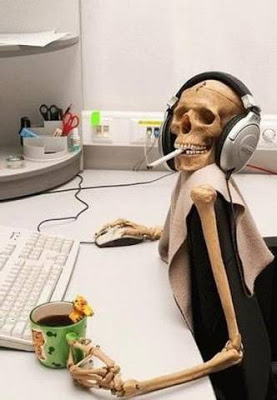 It was then I realized that I WAS ADDICTED to my computer. Why hadn't I seen the signs earlier? They were all there of course. Every time my baby went PING, I knew I had an email and raced over to read it! When I saw something on TV that I wanted more info on, I would immediately go to my computer and look it up, lest I forget (and bookmarked it, naturally.) Before I even HAD MY COFFEE, La Diva would check her blogging comments, Facebook page and emails each and every morning. Sure enough, the signs HAD been there all along. How could I have not noticed? How could my husband have not noticed? What would La Diva do now?
With a resigned sigh, I began to plot my strategy for dealing with next week's withdrawals:
Put my business info on the portable hard drive so I could access it.
Send out an auto reply from all my email addresses stating that I would have limited email access and if you wanted or needed to talk to La Diva you would have to, gulp, CALL ME.
Write a few blog posts ahead of time so, God forbid, I don't miss posting.
And work on new recipes for my themed classes for the upcoming holiday season. Yep, get AWAY from the desk and get thee into thy kitchen.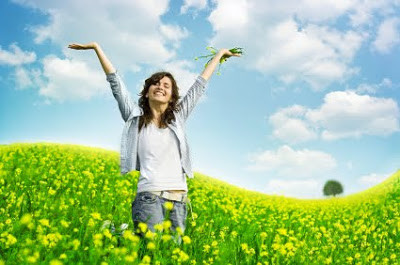 Ahhh fresh air and sunshine! What's that?
Maybe I'll even get down to the beach and get some color on my pasty, white skin. Or perhaps have a long overdue visit to our friends to see their new baby? Heck, I guess I'll just LIVE MY LIFE, like I used to, about 10 years ago before all the madness began……
Ciao FOR NOW, darlings and I hope to see you again real soon. Call me!
Did you know that La Diva offers cooking and cocktail classes for VEGETARIANS? Delicious and delightful, you can check out more info by clicking HERE!
cooking class, cocktails, parties, cocktail party, Miami, coral gables, events, bartending class, cocktail class, Laura Lafata, Miami Beach, miami cooking classes, bachelorette parties, bachelorette party, personal chef, corporate events, catering, personal chef, party entertainment, www.ladivacucina.com, top chef, next food network star

Originally posted 2010-09-03 15:17:00.