Cauliflower, chickpea and potato curry over basmati rice
Darlings, I LOVE Indian food!  In fact, I love a lot about India….Indian music, Indian jewelry, Indian fabrics, Indian art, Indian movies and YES, even Indians themselves!
One of my first boyfriends was an Indian restauranteur nicknamed Chu Chu, and the only thing we had in common was that we liked to eat.   But for me, being with him was as exotic as India itself and dad never said a word except to tease him for his accent.   I'll  never forget when he took me to meet some family in Sarnia, outside of Windsor, Canada and  just over the Detroit River.  His aunt had made an Indian meal that was incredible, we ate it all with our hands and of course, I asked for seconds and the proud cook was only to happy to accommodate me!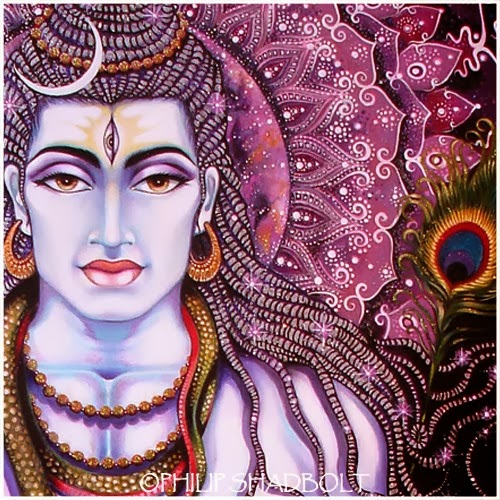 I first tried my hand at cooking Indian food at home long ago at seventeen years old when I attempted to duplicate a lamb and spinach curry, or saag gosht,  I'd eaten at a restaurant.  Back then I thought all one needed to make a curry was to add curry powder!   But as I became a more skilled and curious cook, I began to explore the myriad spices and herbs that encompass Indian cooking and its complex and rich flavor profiles.
And to get those authentic Indian flavor profiles, one needs a lot of various spices and herbs to create the correct flavor.  I always keep cumin seeds, coriander seeds, cardamom pods and garam marsala on hand but what about curry  leaves?  Or
amchoor powder
(which I do have now!) Or
asafoetida?
When I don't have a lot of spices on hand, I might pick up a jar of Pataks curry paste to create a quick dinner, but I love to challenge myself by being able to create curries that are entirely home made.  And of course, nothing can beat home made flavor!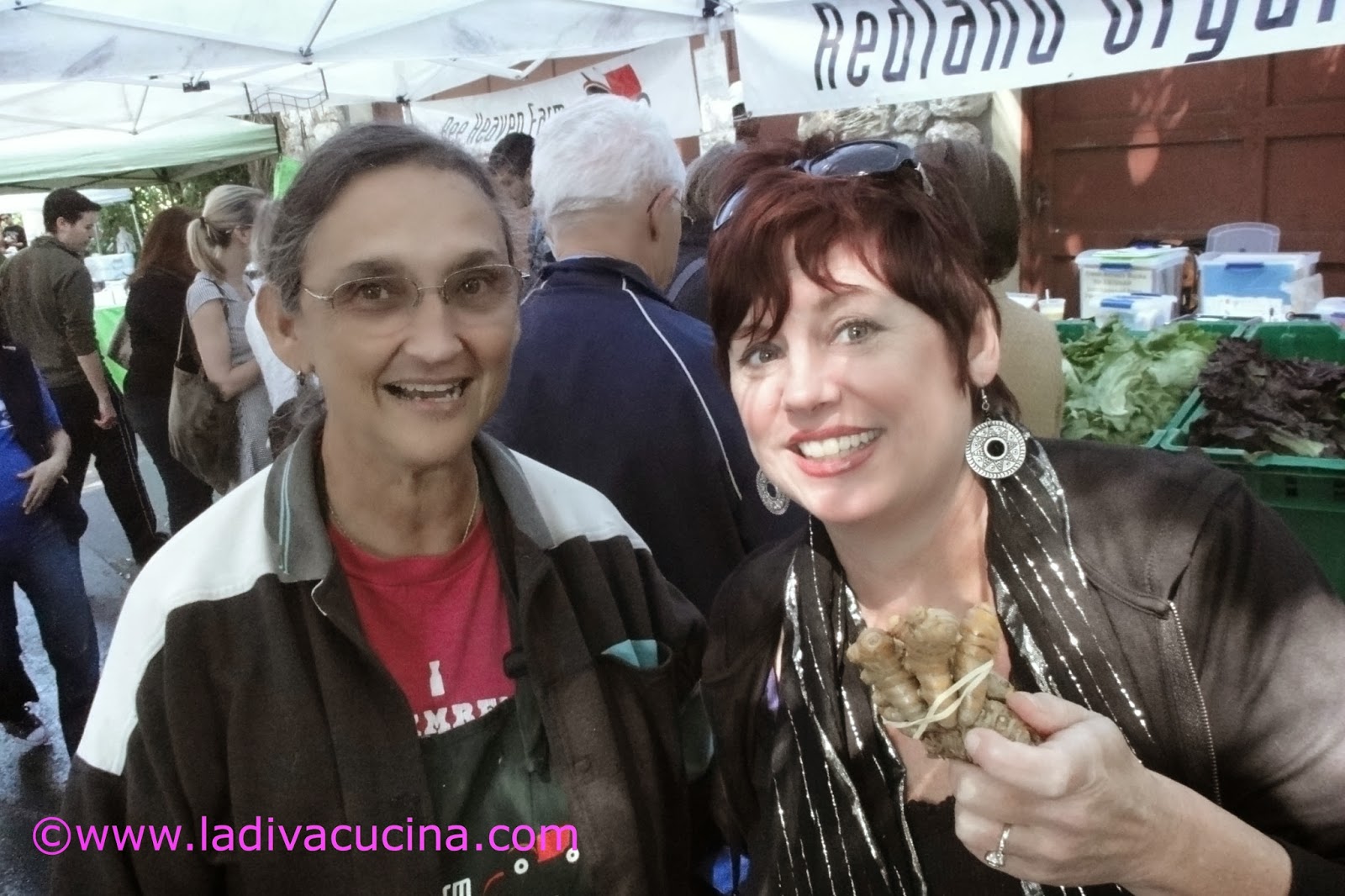 A few weeks ago, I went to the Pinecrest Gardens Farmers Market and found my friend Farmer Margie was selling fresh turmeric that day!  I'd seen it sold before and this time, I didn't hesitate and bought a bunch.  Turmeric is a root with deep orange flesh and from the outside, looks similar to ginger, though a bit more tender and is in the same family too.  I couldn't wait to try it!
In the last few years, I'd heard a lot about turmeric being very good for you as it's an anti-inflammatory in the body.  While it's been used medicinally for hundreds of years in Chinese and Indian medicine, only recently I had purchased some sold in supplemental form at a health food shop.
Apparently, foods that inflame the body can lead to ill health, so by eating foods that are anti-inflammatory, it can prevent disease and even is supposed to reduce heart disease risks, reduce triglycerides and blood pressure, as well as many other benefits.  
Read more about the health benefits of turmeric HERE!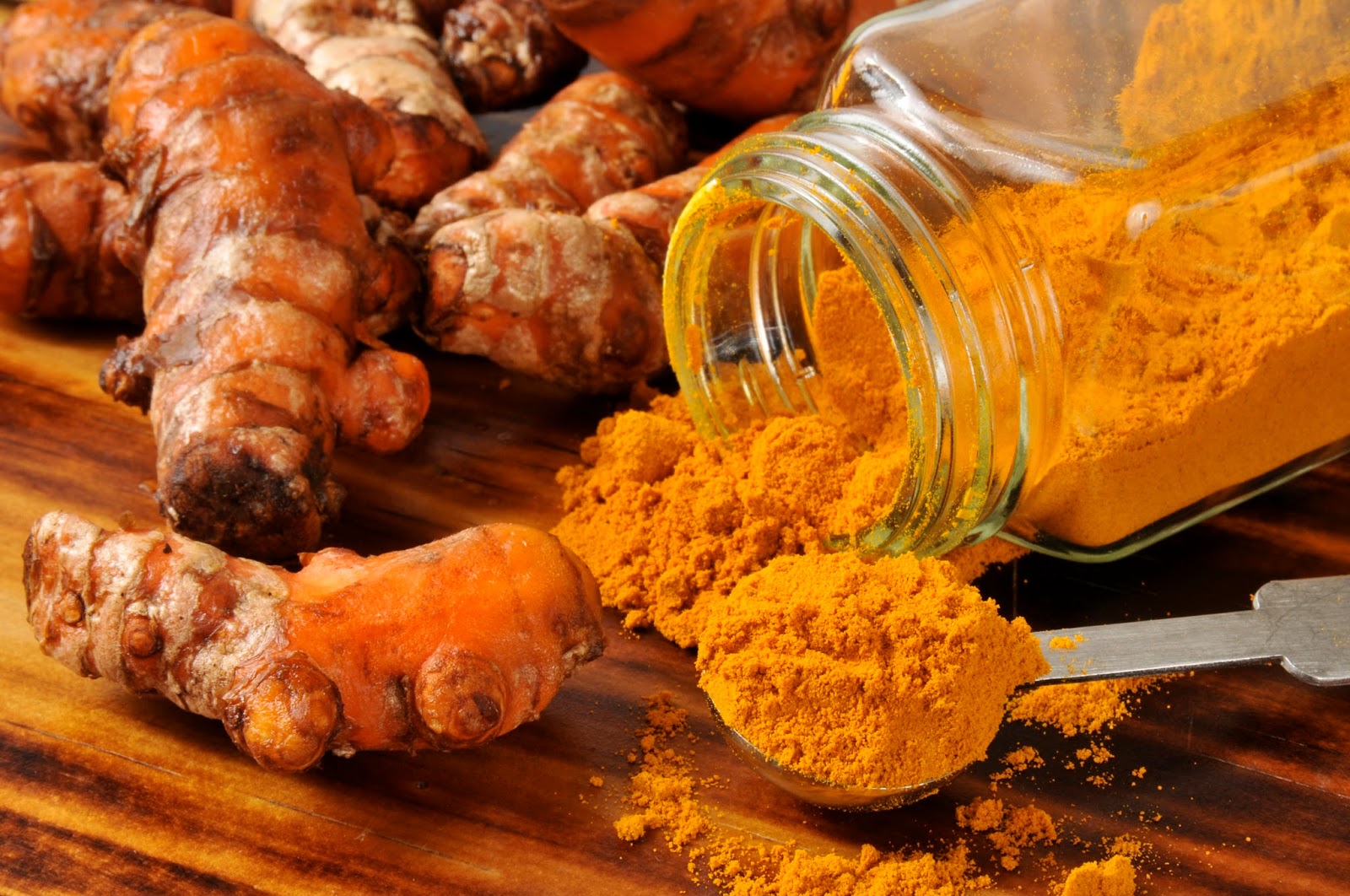 This is turmeric in its natural root state and ground into a powder, as most people know it.  Photo courtesy of POPXO, Click 
HERE
 to read why over 500 million Indians eat this wonder herb! 
So, now that I had this wonderful, healing spice, what would I use it in?  The next day, I made a lovely rainbow chard and potato frittata and generously grated some into the eggs before cooking, giving the omelet a lovely, golden color.
I decided that I'd try making a modified version of aloo gobi, a classic Indian dry curry using cauliflowers and potatoes, but mine would also have chickpeas which adds protein and a satiety to the dish.
I started off by sweating some chopped onion, a minced jalapeno and added a good inch of grated ginger.  In a dry pan, I toasted cumin and coriander seeds until fragrant, then ground them in a mortar.  Using a microplane grater, I grated the fresh turmeric, skin and all, into the onion mixture as well.  I added salt and then about a half a cup of water, a bit of broth, but not much, as this was a "dry" curry, not a soupy saucy one.
Because I didn't want the cauliflower to over cook and disintegrate, I cut the potatoes into smaller chunks while leaving the cauliflower in large florets and tossed in the chickpeas.    I let it cook for about 20 minutes on low heat until the veggies were just cooked and the flavors had melded.
I tasted it and adjusted my seasonings and then served it up over fluffy basmati rice!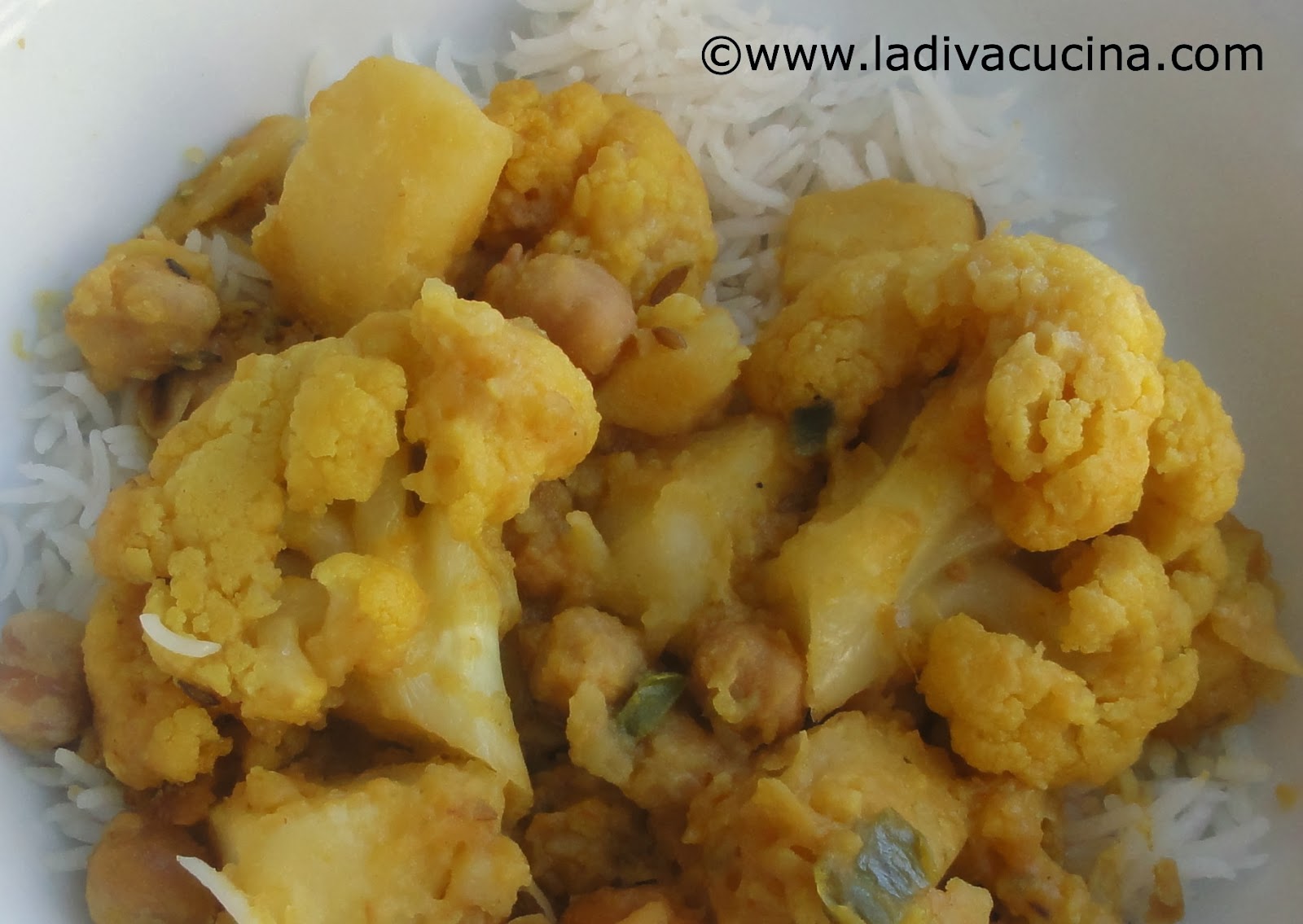 RESULT:  My curry turned out so good that I began to wonder why I don't take the time to make all of my curries with my own spices and pastes?  The addition of the fresh turmeric combined with the freshly ground spices gave the curry a more powerful flavor than if I would have simply used pre-ground versions.  The addition of the chick peas makes for a wonderful complement and I love how both the legumes and potatoes really soak up the spice's flavors. And as if the double carb of potatoes and rice wasn't enough, I toasted some pita bread and greedily scooped the curry into my mouth!
FOR MORE MEATLESS MONDAY IDEAS CLICK ON THE LABELS BELOW OR THE MM LOGO ON THE RIGHT!
Have you had fresh turmeric, darlings?   What would you use this wonder spice in?  Tell La Diva all about it!  Ciao for now, darlings!
Originally posted 2014-03-10 18:49:00.