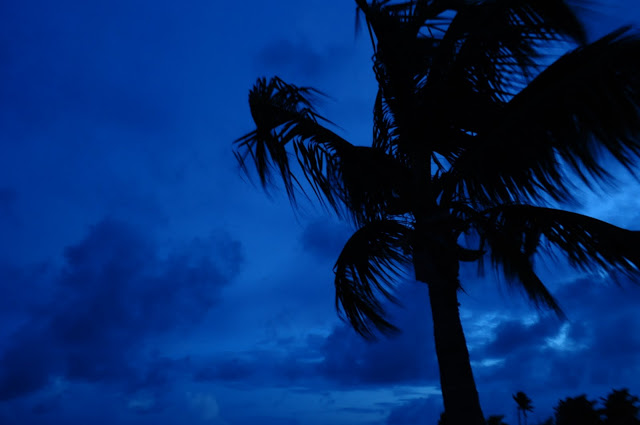 Darlings! It was not less than six months ago when La Diva asked DJ Nevah L8 (4 dinnah!) what he wanted to do for his vacation and surprisingly, he stated most vociferously: "I'm not going anywhere! We are staying in Florida, we are going to snorkel and bike ride and do all the things we pay so much money to live here for. We're not going anywhere but having a STAY-cation."
Coming from a man who spent his last two years' vacations attending weddings overseas (that trip to Sydney will eat up money and four precious vacation days not including the jet lag) and continuously playing tour guide to a constant stream of out of town guests, I can't say I blamed him for wanting to stay put and do what HE wanted to do. The Big Bear Man needed some real down time looking after no one but himself and enjoying all the amenities we pay so dearly for.
So, naturally, La Diva began thinking of fun things to do and was inspired by the myriad discount coupon emails that came to my inbox daily: Groupon, Travelzoo, LivingSocial, etc. I booked a kayaking trip, a dinner out, a Cinebistro movie and dinner and then this one really intrigued me, $129 for a four hour boat rental and $100 Tiki Bar credit at Pontoons in Key Largo. Seemed like a great deal, I printed them up and filed them away to be used as needed.
The first part of our holiday was spent filming La Diva for La Diva TV and me and the DJ worked really hard. Our little apartment looked like a TV studio with all the professional lights and equipment. Then, on June 22, we had my "Roll Your Own" pad Thai summer rolls event at South Beach's
Design Within Reach
where the DJ and a business associate filmed me in 3D! Needless to say, the event was a huge success and the cameraman was thrilled at all of the "great" content he got, stating that La Diva was a "natural" on camera. (of course!) The next day, our staycation officially began!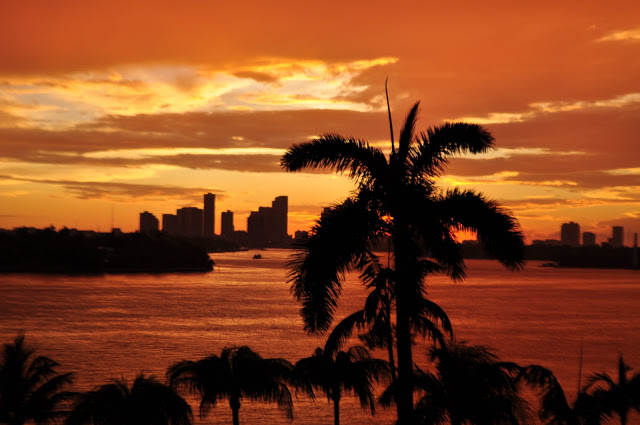 The DJ is pretty good at photographing these gorgeous sunsets! Bayside from our pool deck.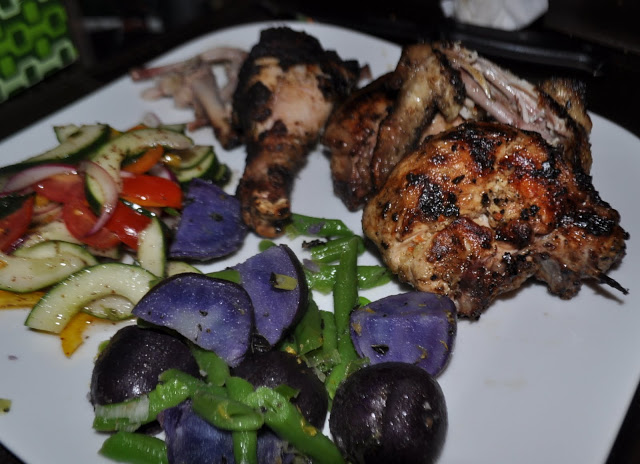 For several days, we had fun biking and beaching and barbecuing and drinking cocktails and lounging in our pool and hot tub, but La Diva was REALLY EXCITED about our upcoming three day jaunt down to the Keys! I booked a few nights at this place called
The Islander
in
Islamorada
that had been refurbished and friends had stayed at recently and really enjoyed. Plus, it was less than two hour drive from Miami Beach.
This hotel reminded me of the "old school" Florida Key's hotels, simple and unpretentious. The $200 a night OFF SEASON price tag, however, did not. Ouch.
A mere one hour upon arriving in Islamorada, it began to pour and the sun did not return for the next three days. The good thing about rain in Southern Florida is that it usually doesn't last too long, so unless there's a hurricane or severe storm, we don't let a little bit of rain stop us!
The hotel was casual and not at all hoighty-toighty, which allows a glam Diva to let her hair down and relax. With the hotel's natural, not-overly-manicured grounds, courtyard picnic tables and coal barbecues, it reminded La Diva of an upscale caravan park in Australia. The hotel service was a perfect fit for my summertime mood, a relaxed combination of "Leave me the f*ck alone" and "Yes, I'll take another margarita" kind of vibe. After a few poolside cocktails, the DJ and I took cat naps on a shallow ledge of the salt water pool, in a large hammock under a shady palm tree and on a lounge chair out side of our room. Bliss.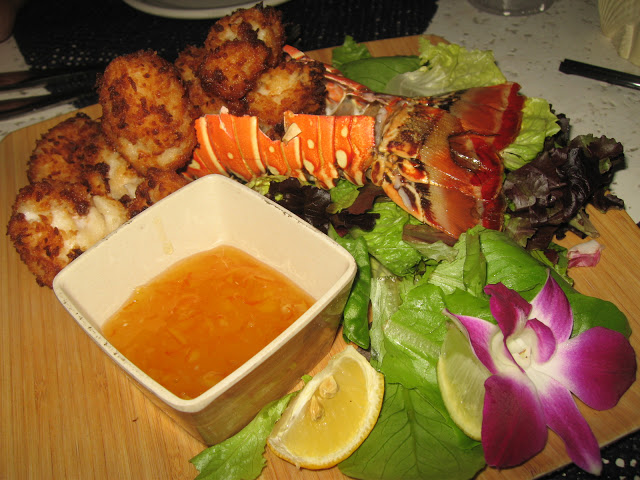 The Islander seaside restaurant had the most exquisite food and it was prepared and presented at a much higher level than the resort itself! The DJ ordered coconut lobster as an appetizer. It came served with a unique orange horseradish marmalade, which was refreshing, as the heat from the radish mellowed the sauce that is usually too sickly sweet for Diva's tastes.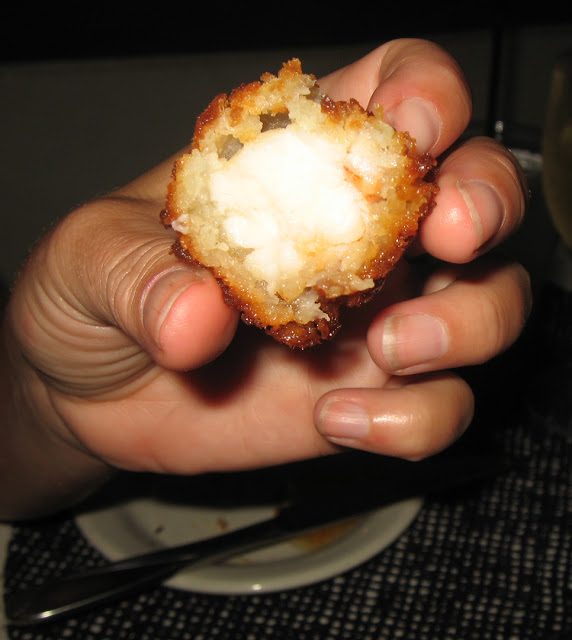 Fried lobster in a coconut batter? Hell to da yes!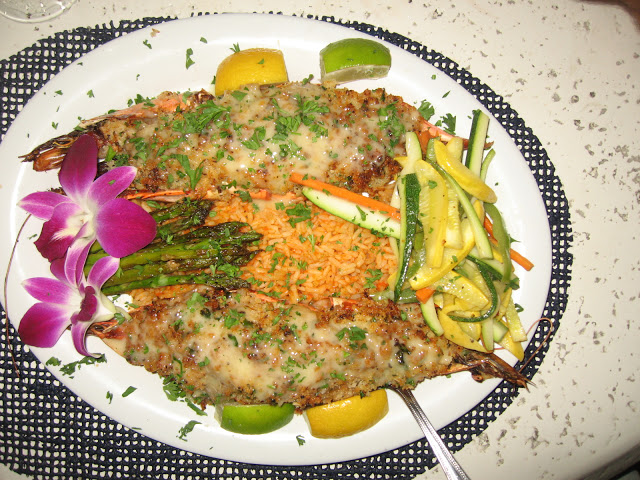 At the hearty encouragement of our enthusiastic waiter, La Diva decided to try the special of the night: Two huge quarter pound prawns butterflied and STUFFED with lump crab and served with a decadent Key lime beurre blanc sauce! For some reason, La Diva wasn't exactly listening when the stocky male server told her he SHARED this with another waiter the night before…the order was astonishingly huge. La Diva asked for an extra plate and gave the DJ one of the stuffed shrimp but even then had a hard time finishing dinner!
After dinner we went back to our room and lounged under the stars, chatting without the usual distractions of TV or "life," while an exquisite tropical ocean breeze gently cooled us off and kept the voracious mosquitoes at bay. Spent and sunburned, we drained our wine glasses and went off to bed to prepare for another gorgeous Florida Keys day.
Originally posted 2011-07-02 17:06:00.