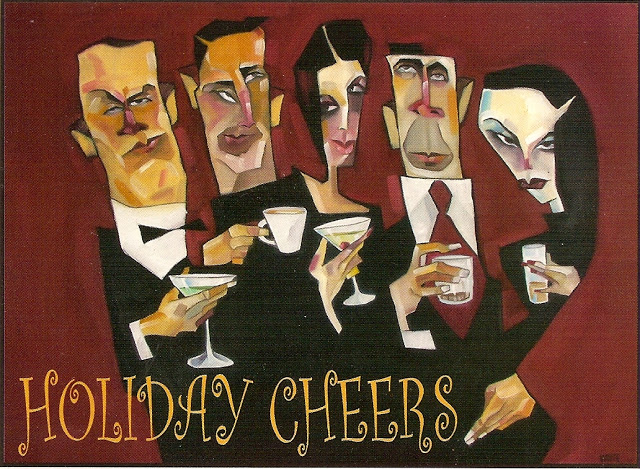 By Artist Todd White more info by clicking HERE.
Darlings! Happy New Year! If you are like me, you are ready to kiss 2010 GOODBYE. (and don't let the door hit you in the ass on the way out!) Haha! It's not that it was a very bad year for La Diva, quite the contrary. I worked hard and it paid off, got a trip back home to Sydney Australia, saw some great friends and family get married and then have babies. Heck, in some respects, it was a MIGHTY FINE YEAR! La Diva is just ready for a NEW START!
And with any new start always comes a plan and resolutions. Now, to be honest, I NEVER do New Year's resolutions because 1. I always believe in moving forward anyway so for La Diva, change and progress is a constant, and 2. I believe that MY New Year starts with my birthday in February each year. But for tradition's sake, here are a few of La Diva's New Year's resolutions.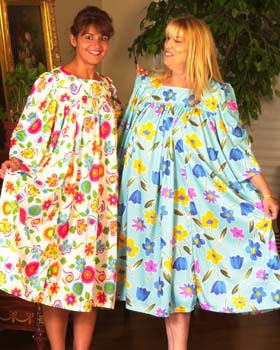 Woo hoo, muumuus! Nothing makes an ample bust look MORE FREAKIN' AMPLE than a lovely muumuu! La Diva better get crackin' with a diet plan before I have to start shopping for dresses at Omar the Tent Man!
PERSONAL:
DIET! Surprise, surprise, a cocktail guzzling chef that wants to diet in the New Year? How odd! I want to lose that nasty extra 10 lbs. that doesn't seem to want to disengage itself from my ample bottom and waist! (The DJ doesn't mind one bit but the vain fashion lovin' La Diva DOES!)
Get my allergies under control so I can live a normal life. La Diva has been very sick ever since last March and has been living with a compromised immune system. It stops me from doing EVEN more than I already do and I feel like I'm living my life at half speed and half mast. Unacceptable for a high energy, fast-moving Diva!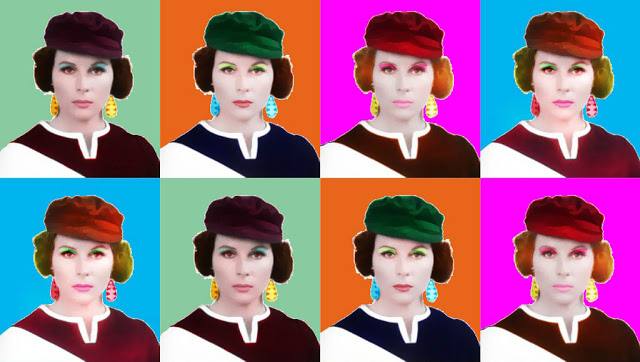 La Diva is SERIOUSLY considering using the impeccable and results-driven PR services of Edina Monsoon in the New Year! FABULOUS!
BUSINESS:
Get more PR and the WORD OUT about my FABULOUS cooking and cocktail classes and culinary entertainment services!
Get more corporate gigs! Instead of the usual boring networking events at hotels and restaurants for the business set, La Diva Cucina Inc. offers "Communications with Libations" for corporate clients! I've done a few corporate parties so far and everyone had a ball. My cooking and cocktail classes are a unique and fun way to get everyone talking and with La Diva as hostess, I will "get the ball rolling!" For more info click HERE.
As an ARMY OF ONE, I have to always consider how to "work smart" so I can make money, enjoy a flexible schedule and have a viable business. I have decided to "reach out" to others I've met in the business world to seek out their help by barter or whatever means necessary. Sometimes a Diva just CAN'T do it all!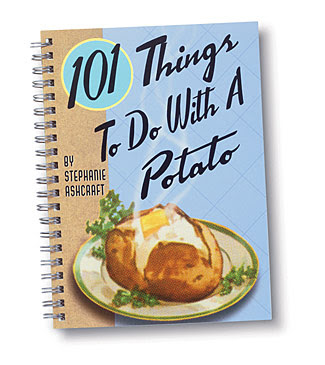 What, you think thees ees joke? Ees no joke! La Diva REALLY does have a potato cookbook from the 1950's! I just can't find it. Maybe that's a good thing?
CULINARY:
Continue learning everything I can and to push myself to try new techniques.
Really GET STUCK INTO the myriad cookbooks I've bought or received as gifts in the last couple of years! La Diva has at least 20 new cookbooks that I've hardly even looked at!
CONQUER DOUGH! As you know, La Diva DOES NOT DO DOUGH of any sort and I will continue to push myself by tackling dough of any sort including more pasta and bread!
Tackle ICE CREAM! I LOVE ice cream. The DJ loves ice cream. I have an ice cream maker. So, what's the problem? Texture. I've had a couple of failed attempts that were not quite right so just continued to buy the expensive super premium stuff, while resenting each bite! Bill over at Tinkering with Dinner is an ice cream maker/experiment extraordinaire, so I'll be checking out all of his past ice cream posts for guidance.
Have YOU made any resolutions, darling?
As a hospitality veteran, I must admit, I have not had many New Year's Eves where I was not bartending. Even last year I was bartending and serving at a posh dinner party of ten in a luxury highrise on the beach, good money but I'm tired of waiting on others. This year, I have very loose plans that involve friends, food and fireworks.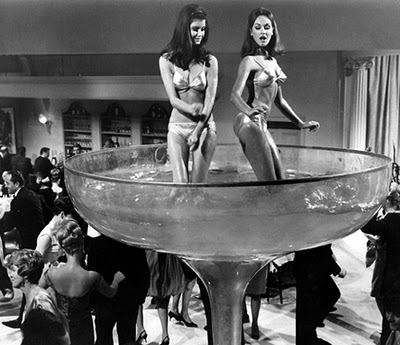 Finally, do you have any plans for this evening? Well, if you have no place to go, then COME ON DOWN TO BOXER'S PAR-TAY! YEP, the lovely BOXER has come up with a brilliant idea for all of her blogging buddies to celebrate the New Year together. She's hosting a cyber party with games and fun with the intent to have a good time while raising money for charity. The party will be going all weekend and I'm going to see what I can do to contribute. For more party info and to join the fun, click
HERE.
Pop by again over the weekend, darlings, and have a SAFE and FESTIVE New Year's! Ciao, darlings, mwah, mwah! xo
Originally posted 2010-12-31 13:38:00.