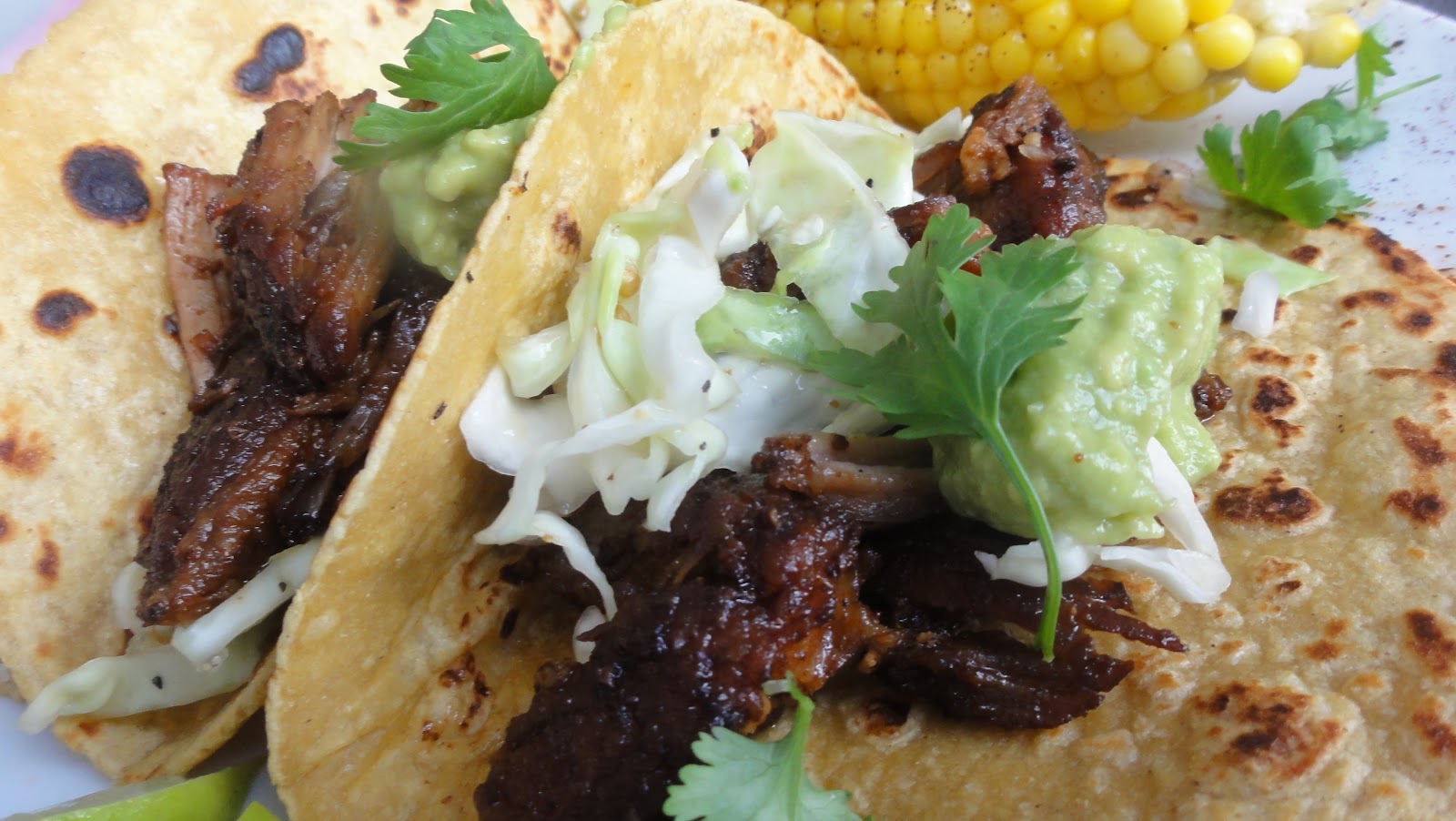 Braised pork carnitas tacos with quick-pickled cabbage with crushed coriander seeds and habanero vinegar, guacamole and cilantro garnish.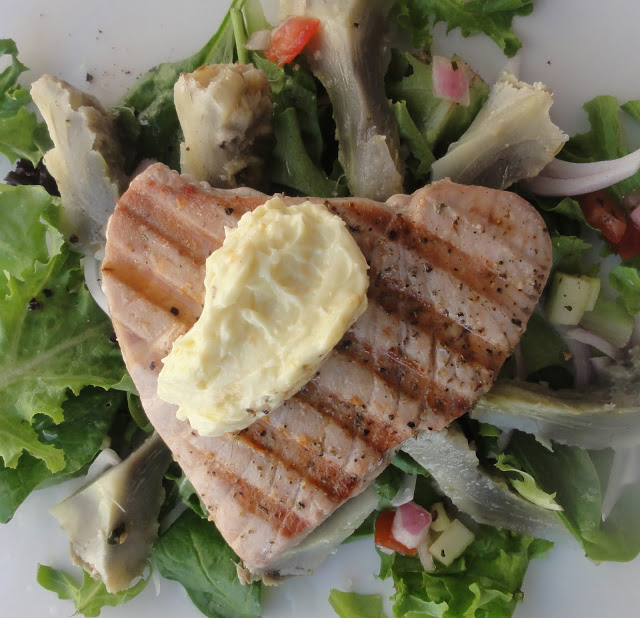 Grilled tuna filet with garlic aioli over fresh artichoke hearts and green salad.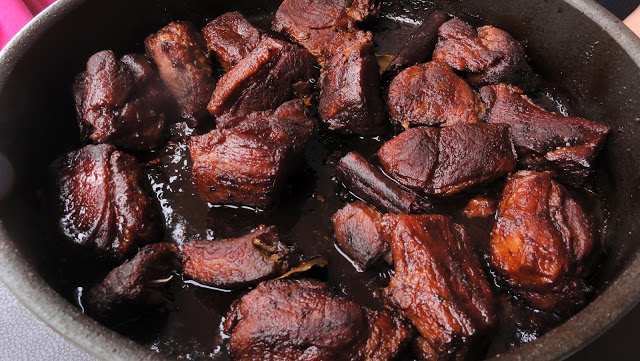 Slow-braised pork carnitas with cinnamon, guajillo and ancho chilies.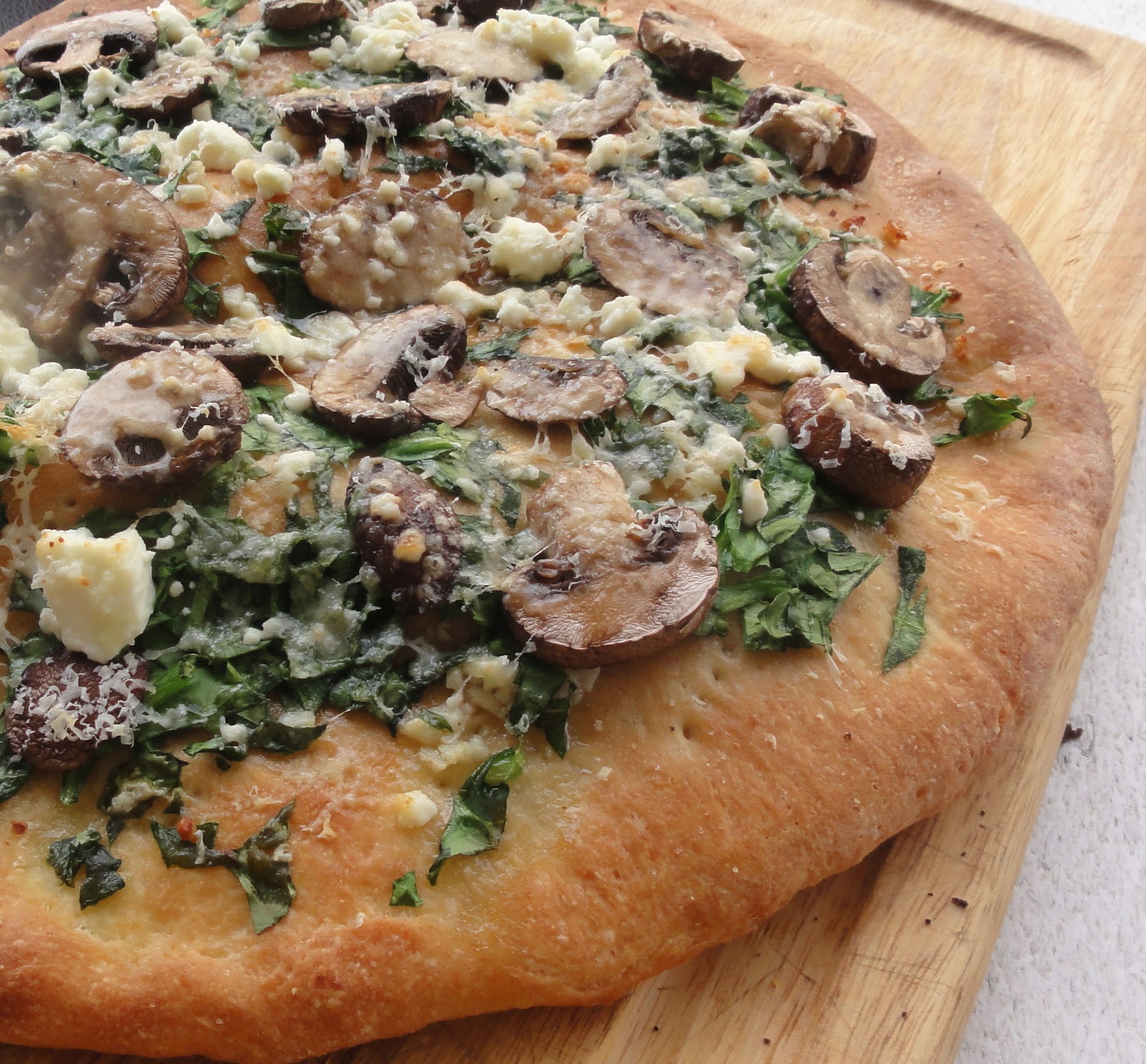 Pizza with crushed garlic and extra virgin olive oil, fresh spinach, mushrooms, feta and parmigiano cheeses.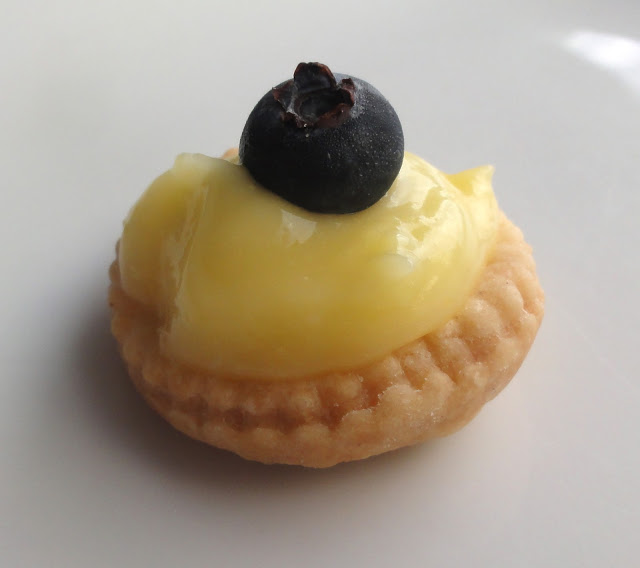 A perfect little bite of heaven:  lemon curd in pastry with blueberry garnish.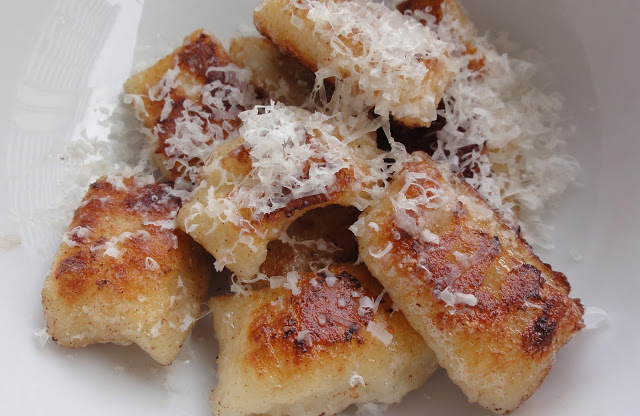 Home-made gnocchi is pan fried in butter and then simply adorned with sea salt and grated parmigiano cheese.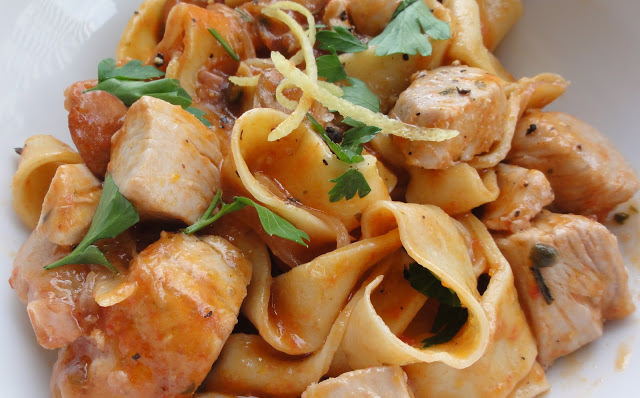 Tuna ragu with red onions, capers and olives over rustic, just-made tagliatelle pasta.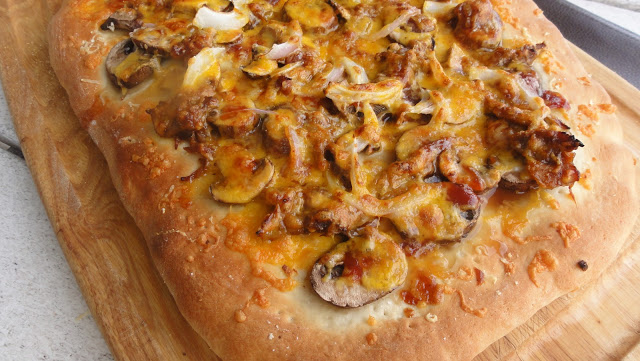 Pizza topped with barbecued pulled pork, mushrooms, red onions, barbecue sauce and cheddar cheese.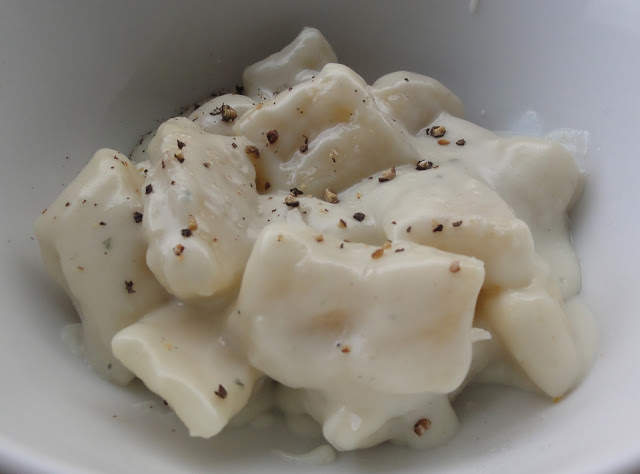 Lovely little dumplings with a gorgonzola cream sauce.
Originally posted 2012-07-15 21:00:00.