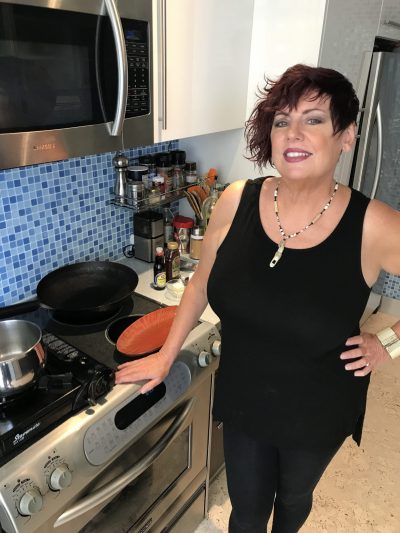 La Diva Cucina LOVES to give back!
That's why FOR THE FIRST TIME EVER, La Diva Cucina's most popular class, THE MIAMI EXPERIENCE will be offered for small groups AND with the added bonus of giving back to charity!
The Miami Experience for 4-10 guests:
Miami Beach conjures images of warm, sunny days, tropical drinks and exotic, Latin foods. Come to La Diva Cucina's fabulous home on sparkling Biscayne Bay on Miami Beach and for a couple of hours and you too can live like a local.
The class will cover cocktail making techniques to learning and preparing three classic dishes that are popular and found at cafes all over Miami!  We'll be using fresh and local ingredients, some might even come from La Diva's own garden!  Cuban coffee and desserts complete this two hour escape into South Beach life.
Meals on Wheels of America
Across America, many seniors struggle with hunger, isolation, and loss of independence, often feeling like they have no choice but to join a nursing home. Meals on Wheels provides a solution in the form of a nutritious meal, friendly visit, and safety check, allowing seniors to retain their independence while leading happier, longer lives.
Through its network of more than 5,000 independently-run local programs and two million volunteers, Meals on Wheels of America has grown into one of the largest and most effective social movements in the country, currently helping nearly 2.4 million seniors annually in virtually every community.
While the diversity of each program's services and operations may vary based on the needs and resources of their communities, they are all committed to supporting their senior neighbors to live healthier and more nourished lives in their own homes.  A percentage of every class fee will go to Meals on Wheels of America.
Sign up HERE today for an authentic Miami experience and help provide hot meals to our elderly. It's fun and for a great cause!