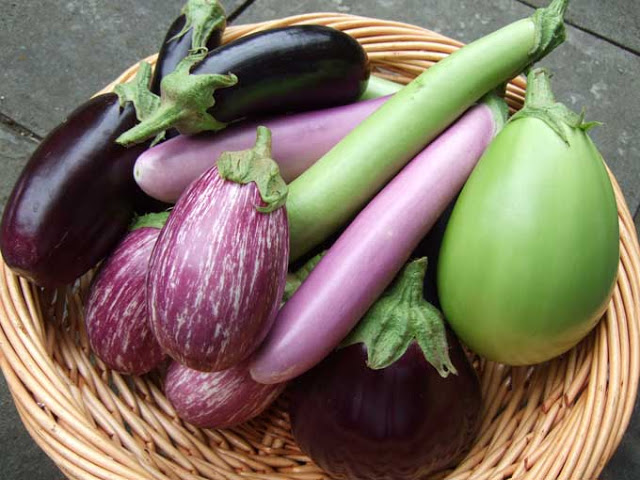 Darlings! Our dear "Eggy" aka Eggplant to Go has brought back the CULINARY SMACKDOWN! A friendly little culinary contest "just for fun" and what I'd like to consider as a way for me to spread my cooking wings and a chance to try new things!
However…
La Diva has been laid up with a very nasty leg injury, so I've not been cookin' much as I've had to keep off my leg and keep it elevated. When I am on the computer, I manage to put my leg up on my filing cabinet (thank goodness for yoga!) I finally went to the doctor yesterday and they think I could have used stitches, if only to make the inevitable scar "more pretty!" (doctor's don't like to think that people can do the job without them. hmpf.) In any case, all's good, I'm on antibiotics, the gash is healing up and I should be back in action in a few more weeks….and believe me, I will be raring to go!
So, the DJ has been Le Chef. He's been doin' a pretty good job, especially with my directions yelled from the sofa! In spite of forgetting to put in the garlic to sweat with the onions, this dish turned out very, VERY good!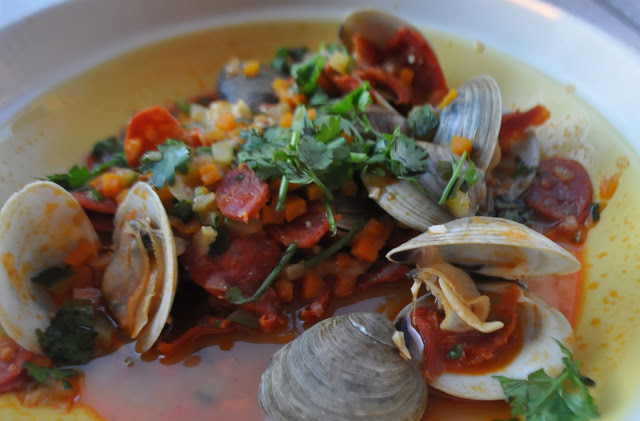 Little neck clam and Spanish chorizo stew as prepared by DJ Nevah L8 (4 dinnah!)
So, my entry for the lovely eggplant is my own recipe for a very old, traditional Sicilian dish with as many ways to make it as there is to utilize it, called caponata. When I made this, my little blog had just started, so you most likely didn't even read it then! For fodder, I had begun a challenge that every day I would make dinner using an ingredient from my CSA box without going to the store for any ingredient and just using what was on hand!
LA DIVA'S EGGPLANT CAPONATA: Click HERE to take you to the original post!
Happy SMACKDOWN, good luck and thanks EGGPLANT TO GO for hosting! You can see all of the entries
HERE.
I'll be back in a few days with PART TWO of La Diva's Key Largo Boating Adventure! Ciao, darlings! x
Originally posted 2011-07-31 13:39:00.