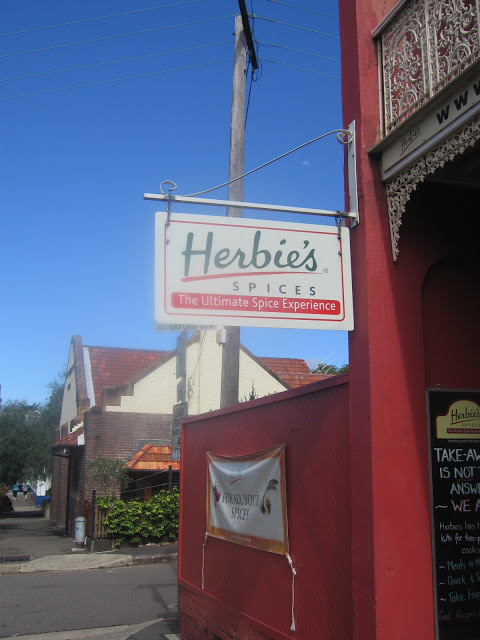 Darlings! One of my all time favorite stores in the entire world is an unpretentious little spice shop in the hip suburb of Balmain, in Sydney, Australia! (Ok, I bet you thought Diva was going to say the Louboutin Shop in Bal Harbour? Close second! haha!) The shop is called Herbies, and Ian Hemphill, aka "Herbie," has been in the spice trade for over 40 years!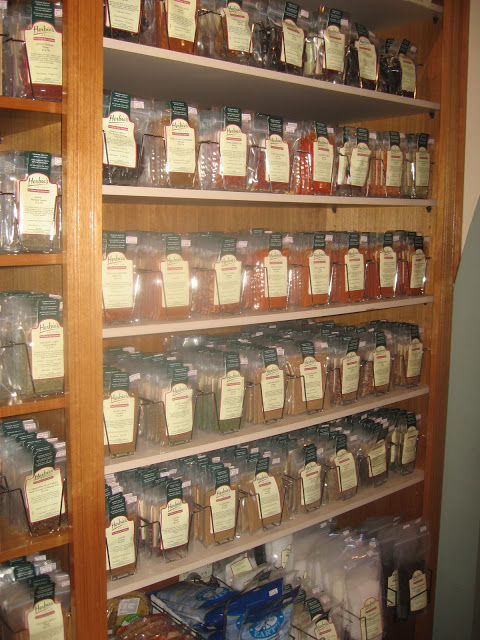 Boasting hundreds of spices, spice blends, salts and essences, a trip to Herbie's is every gourmand's nirvana! La Diva had a very hard time choosing what to buy to take back home and was very, VERY tempted to take the 140g jar of Herbie's most exquisite vanilla bean paste that he blends himself. For a mere $33 USD a jar, a baker would have access to pure vanilla bean seeds preserved with raw sugar and lemon juice, exacting much more flavor than extract and certainly a lot less hassle than buying and scraping the beans yourself! Brilliant! But… La Diva knew that meant in order to justify the purchase, I had to do a lot of baking! (And Diva don't need to be baking a lot of sweets! hmpf.)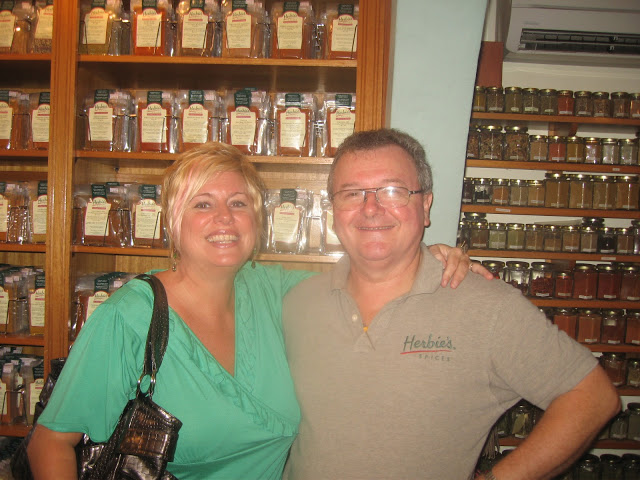 Ian Hemphill was so very gracious posing with me and letting me take photos of his shop. His lovely wife Linda, who was in the shop that day, was incredibly helpful, making sure all of my parcels were vacuum sealed so La Diva could go through United States Customs without any drama! ("Uh, no, sir, that's OREGANO!!")
As I was making my very special "Good-bye, Diva" dinner that evening, I asked Ian if he sold any fresh kaffir lime leaves. He did not, but he did have dried. Seeing the look of dismay on my face (as it would be another trip to the Asian grocer), he skipped out back and came back with a fragrant twig laden with the luscious leaves that he had picked off of his private tree. And there was NO CHARGE! I was forever grateful!
The hardest part about going to Herbie's is deciding what to buy! La Diva always has to make sure to get what I cannot easily find here in the States, like Australian native spices such as wattleseed, native lemon pepper and lemon myrtle. Also, other exotic and hard to find spices like black limes, which are used in Middle Eastern cooking, or baharat (known as Lebanese seven spice) or even fragrant spice mixes including cassia, cardamom and rose petals, which are combined to flavor cakes.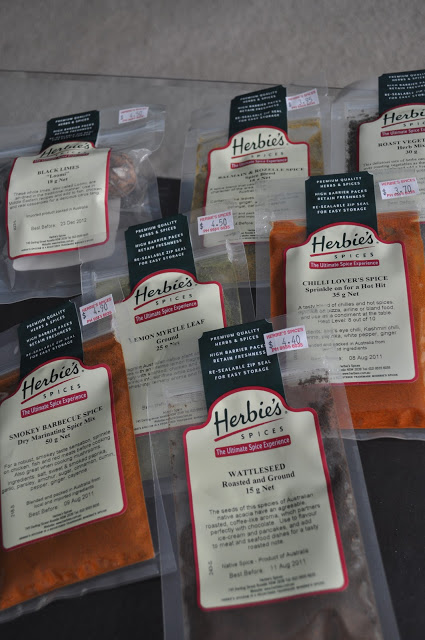 Hemphill's skill at creating perfect spice blends is akin to a seasoned perfumer who blends essential oils to make a sublime perfume! And for that reason, the shop specializes in hand blended spice packets making it easy for the novice or seasoned cook to recreate delicious dishes at home. On the back of each packet a recipe is included along with an expiration date, as only fresh spices give the best flavor!
Containing kaffir lime leaves, lemon myrtle, turmeric, salt, cumin, ginger, garlic, chilli, coriander seed, galangal, caraway and cayenne spices, the Balmain and Rozelle Spice mix is a La Diva favorite for seasoning corn meal for fried fish! The lemon myrtle and kaffir lime really add a "zesty" brightness to the crumb breading and is perfect for seafood.
More faves are the Chaat Masala or Indian "all purpose seasoning" and Rendang Curry Mix including everything to make a divine Malaysian spicy beef curry! It's a brilliant concept as I find that many people are intimidated going to ethnic grocery stores and also don't have the cupboard space to have so many different spices for one off ethnic dishes. You can learn more about and order Herbie's hand blended spice packets by clicking
HERE.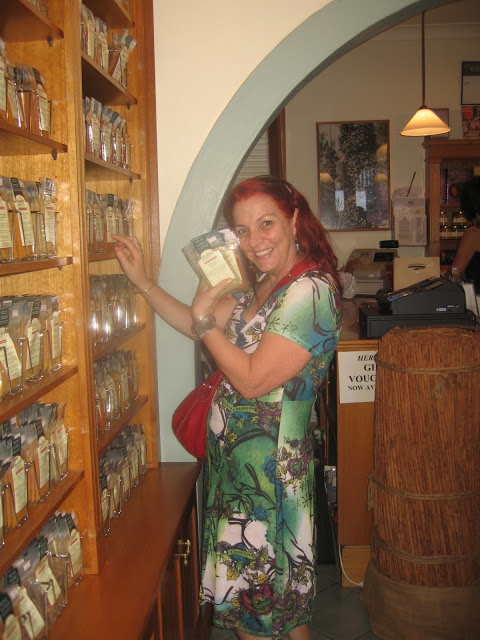 My bestie Lady Fifi has resigned herself to the fact that when La Diva is in town, loads of money will be spent at places shopping for things she had been trying to avoid……..bwahahaaahaaa!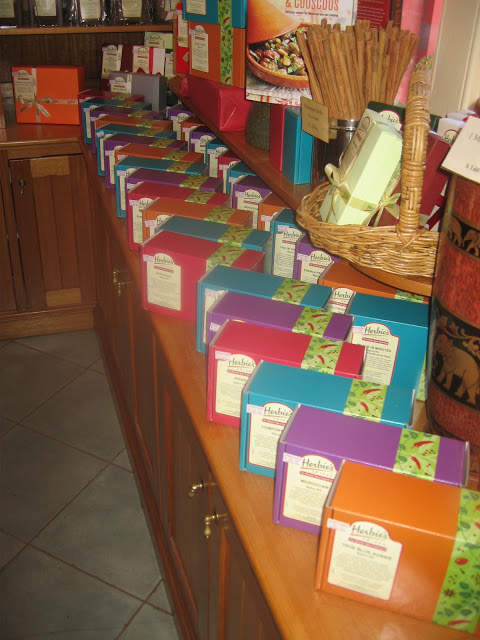 Gorgeously packaged spice packs make perfect Christmas gifts, especially for shipping! Click HERE to see the Asian spice kit, Barbecue spice kit or even the Aphrodisiac spice kit! And yes, you CAN order, they ship overseas!
Herbie's website is a FONT of information! If you'd like to learn more about spices, he even has videos to answer your questions on "Herbie's TV!" And if you want more spice references for your home, Herbies offers cookbooks, DVDS and even a spice dictionary! I sure do miss ol' Herbies spice shop but thankfully with the Internet, getting my Herbie spice fix is only a click away! Go
HERE
to learn more about Herbie and his wonderful world of spices!
In the meantime, La Diva is going to tackle that Middle Eastern dish with black limes…mmm…
Ciao for now, darlings!
If YOU'D like to learn more about interesting spices and cooking why not do one of my hip Miami cooking classes? In fact, there is ONE THIS WEEK! Click HERE for more info for my "small bites, BIG DRINKS' cooking and cocktail class October 23.
cooking class, cocktails, parties, cocktail party, Miami, coral gables, events, bartending class, cocktail class, Laura Lafata, Miami Beach, miami cooking classes, bachelorette parties, bachelorette party, personal chef, corporate events, catering, personal chef, party entertainment, www.ladivacucina.com, top chef, next food network star
Originally posted 2010-10-19 00:34:00.