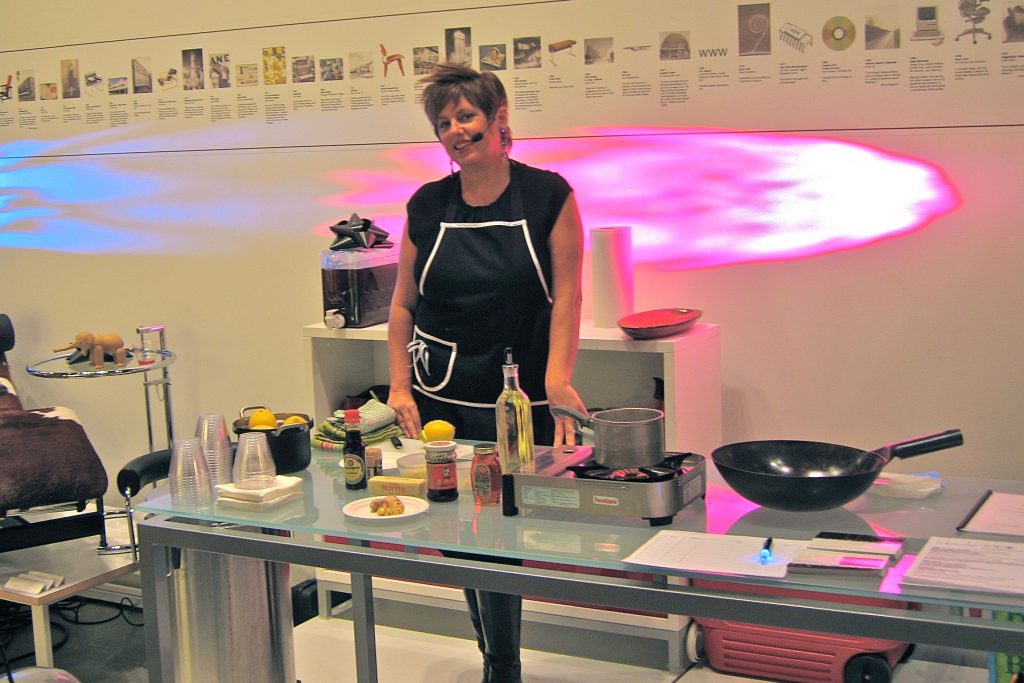 It all started while I was sitting in a hot tub with my husband, way back at the start of 2008. I was telling him how I was tired of working for other people and that it seemed I was always running around in the heat, schlepping materials for sales calls for a micromanaging boss. I was going nowhere fast and I just wasn't happy. With years of experience in business to business sales along with my extensive hospitality experience, I was trying to figure out the perfect job.
Except it didn't exist.
So, back to the hot tub. As my husband and I discussed the pros and cons of quitting my dead end job in the bubbles, I decided in one of the worst economic years of the decade to go out on my own and TEACH COOKING CLASSES!!!  YES!  My love of food and teaching along with my experience in hospitality, entertaining skills, sales and marketing would all combine for my new venture.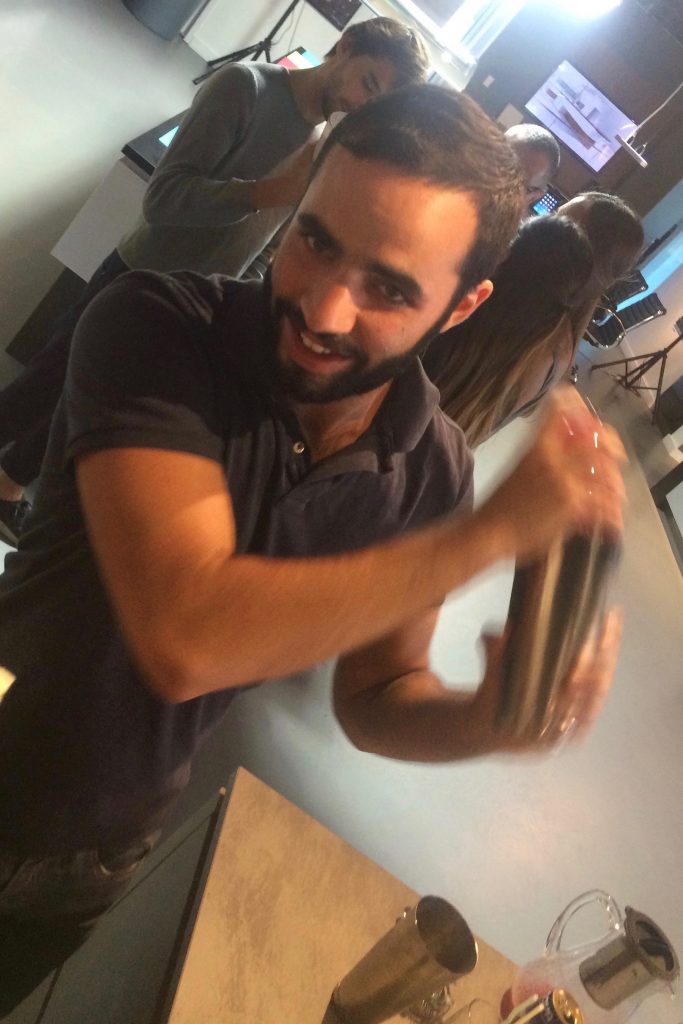 But I needed a catchy name? My nickname while bartending at an upscale Sydney restaurant was "La Diva," I asked my husband, "What about 'The Diva Kitchen' in Italian?" I am Italian-American with an Italian last name. La Diva Cucina….it rolled off my tongue….Laura Lafata is La Diva at La Diva Cucina! I LIKED IT!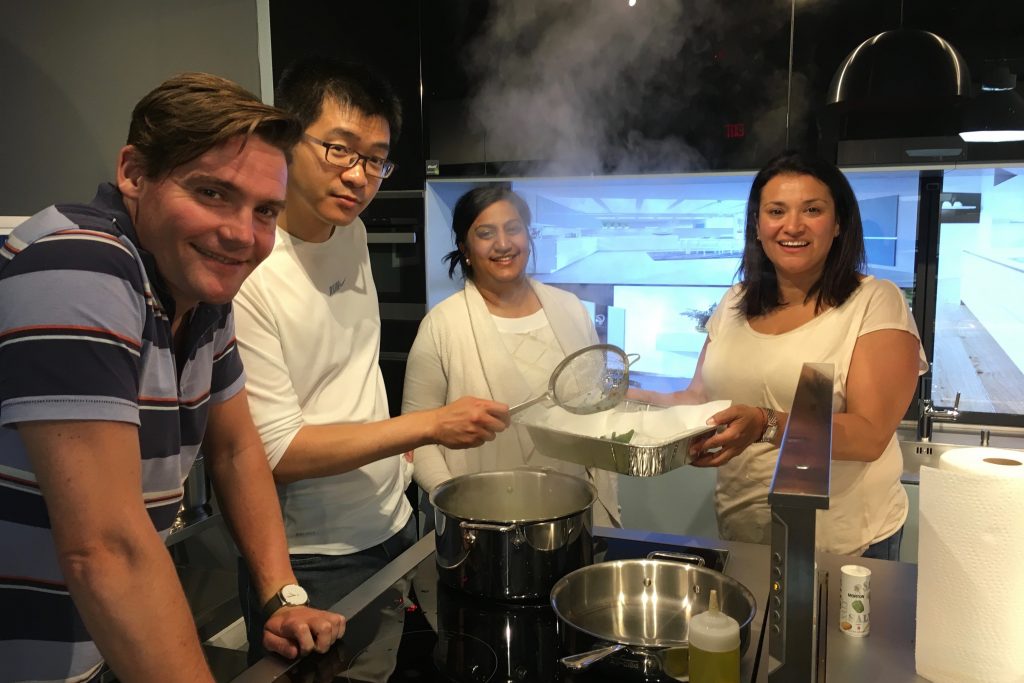 So, I did everything legally to register my business, started thinking of classes I would focus on and what "the people" my customers would want to learn and eat, how I would market my business and threw myself into it FULL SPEED AHEAD. I had a spiffy logo and cards designed by a talented friend who worked at an ad agency in Sydney. I decided to show people that I could cook and entertain, I would throw a launch party at the condo where we lived and invited all of our friends and neighbors. It was a success and I got a few bookings out of it, but most importantly, I got credibility.  I COULD cook and ENTERTAIN!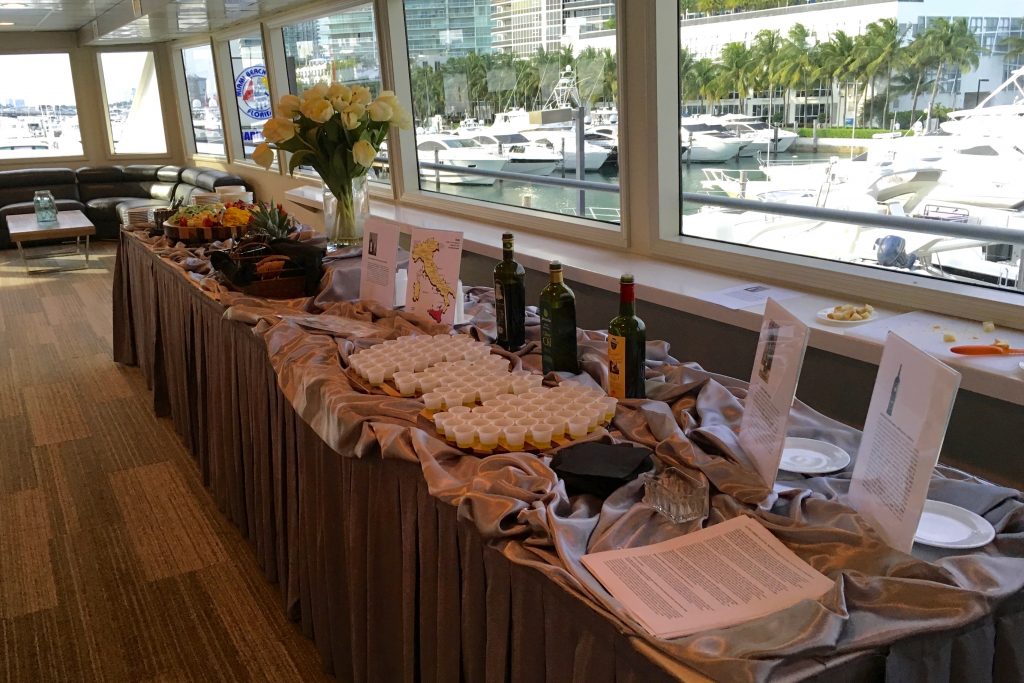 But, trying to book consumer cooking classes was VERY SLOW that first year. As time went on, I began to get inquiries about another service, corporate cooking classes or "team building" as it was called. With my extensive experience in B2B sales, it was a natural fit. I was comfortable talking to corporate clients and knew their language. I changed my primary business from consumer cooking classes to corporate cooking classes and that's when La Diva Cucina really took off!  (I still really love to throw bachelorette and birthday parties too!)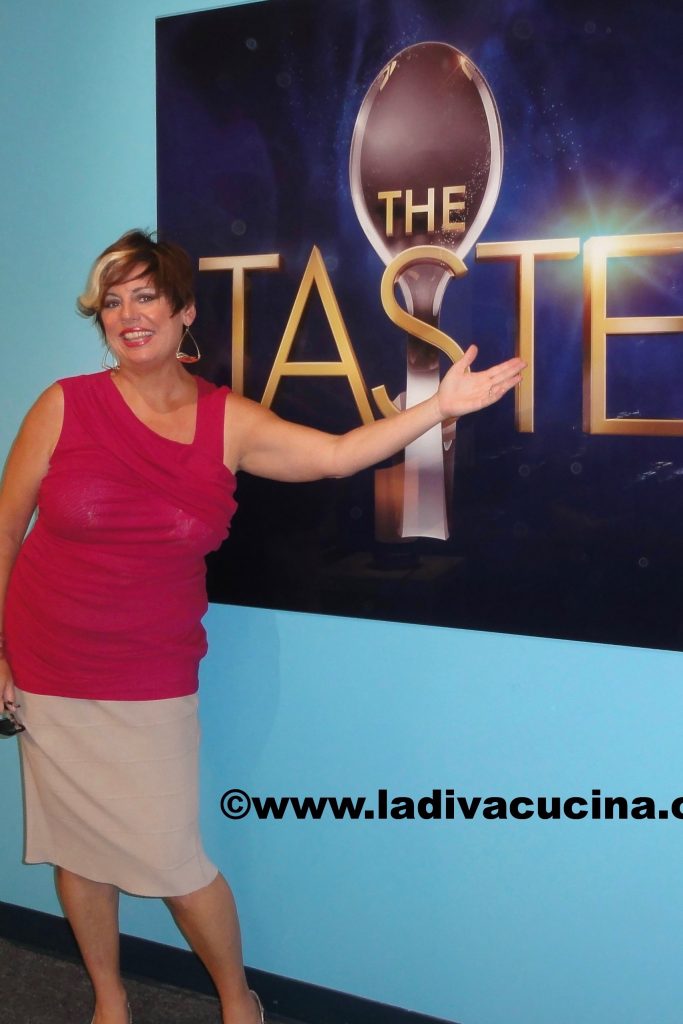 As food television became more popular in 2011, I was sought out to audition for a variety of tv shows including the Food Network's "Next Food Network Star," "Master Chef" and "The Taste" on ABC starring Anthony Bourdain and Nigella Lawson. It was a tough and heart-wrenching time, one minute you were up in the stars, the next, you found you were cut from the audition, devastated. I was approached to do my own show and to make a sizzle reel by a Los Angeles talent scout, but decided that television was not for La Diva and I went back to focusing my efforts on securing high-end corporate clients.
To date, I'm proud to say that I've had some of the most wonderful team buildings with fabulous clients including Apple Computers, Cisco Systems, Oliver Wyman, World Fuel Services, H & M, just to name a few. La Diva Cucina also offers corporate team buildings in hotels through meeting and event planners as well.
But La Diva wouldn't be ANYTHING without the amazing people I get to work with, teach and entertain as part of my team building business. Thank you to all who have hired me and worked with me to make La Diva Cucina a viable business.
For more information on how La Diva Cucina can throw a tasty, fun and engaging event for your team, family or friends, click HERE to contact me!  Thank you for eight years!
Originally posted 2016-08-10 19:32:53.