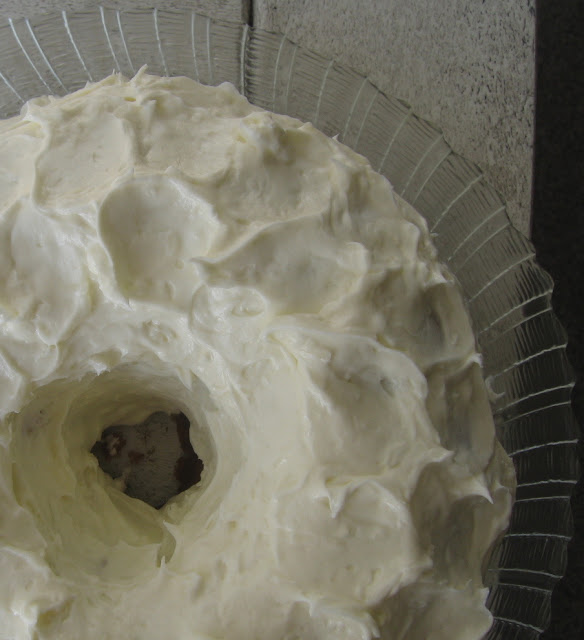 Darlings! Have you ever been given a recipe that sounds so damn good that you want to make up an excuse to try it as soon as possible? That's exactly what I thought when my dear old friend Bobby put up a post on Facebook about his Grandma's old fashioned coconut pound cake, apparently it was to die for. The recipe came from his Southern Grandmother who was from Alabama and baked her cakes "old school." Hells yes, La Diva HAD to have the recipe!
Now, I've known Bobby since he was twelve-years-old and because I'm like the big sister he never had, he was happy to share the precious recipe with me. The next day, the recipe came to my inbox and I took a look at the famed cake.
Two sticks of butter? Yep, can't make a cake without buttah!
And 2/3 cup of Crisco? Dang, I've not made a cake with shortening for donkey's years!
Three cups of sugar?! Oooo-wee, dis gone be one sweet cake! And that didn't include the ENTIRE BOX OF POWDERED SUGAR FOR THE FROSTING. Holy cow!
FIVE EGGS?! That's it. This cake was going to be saved for a special occasion. I filed the recipe away and then life, dieting and business took over and it languished in my computer files for months.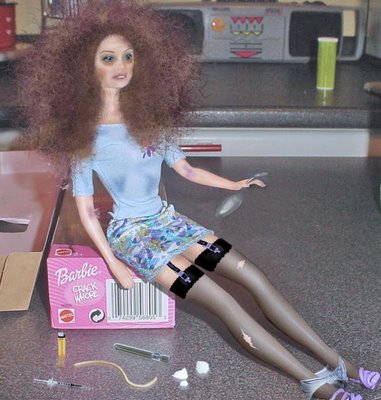 Crack ho's need love (and coconut cake) too!
And then one day a few months back, Bobby, who lives in an, ahem, "about-to-be-gentrified" neighborhood in Atlanta, posted about the his grandma's coconut cake again, this time about his experience giving a piece to a local crack ho, oops, I mean "one of the colorful neighborhood characters," who was more than appreciative. Here's the story he told me:
"I used to feed her a hot meal when it was really cold and one time she got the cake along with some yummy soup! Her best wig nearly blew off! (She wears different wigs everyday because she is really a crack whore, and she don't want the
popo
knowin' who she is! She's kind of "undercover," or so she thinks). She charges $5 for a bj…
The best story is the local neighborhood helper guy (who I also used to feed) also got some cake one time too, and he shared it with his "auntie" who was really the mother of three drug dealers. She loved that cake so much she used to have her 'boyz' come knock on my door for special occasions (always her birthday) with a $20 in hand and ask me to "make her one of 'dem coconut cakes!'" I usually would make it, but never took their money. Those boys were rough, but sooooo shy when they would come knocking on my door for their mama's cake!"
That's what I love about Bobby, you can tell the boy's from Detroit and he's such a generous soul, Jesus would highly approve!
DANG. Now La Diva had to try this cake.
And then Diva joined a gym, began working out and forgot about it again. Until June, when it was the DJ's birthday, and I was trying to decide what cake to make him. Now, the DJ is my sweetheart and he works hard at his job five days a week, driving 80 miles and day and many a weekend he spends doing La Diva stuff for my business. So La Diva ALWAYS makes him a fresh, home made cake with his favorite ingredients for his birthday as a special treat. Last year I made him a chocolate cake with peanut butter icing. While it's one of the DJ's all-time faves, I wanted to treat him to something new.
And then I remembered Bobby's grandma's coconut cake!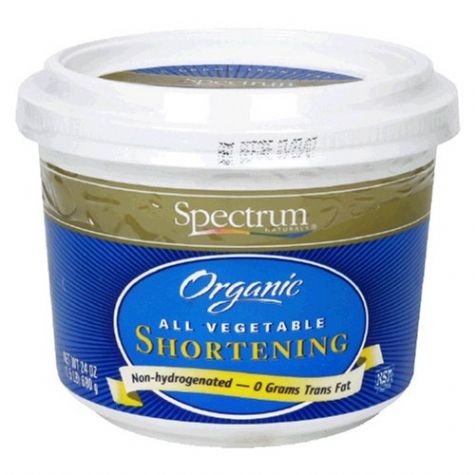 This is the shortening I used. It's made from 100% Organic Expeller Pressed Palm Oil.
So now, La Diva had to go and buy me some shortening. Darlings, I can hear you asking La Diva: "What IS shortening anyway?" Wikipedia states that "Shortening, in its most generic meaning, is
any
fat which is solid at room temperature and used to make crumbly pastry (from "short" being an old synonym to "crumbly"). Although butter is solid at room temperature and is frequently used for such pastry, the word "shortening" is seldom used about butter. Originally, it was mainly used as a synonym to lard." Therefore,
beef suet
,
pork lard
and Crisco are all considered to be "shortening" and used for baking.
You can read more about shortening
HERE.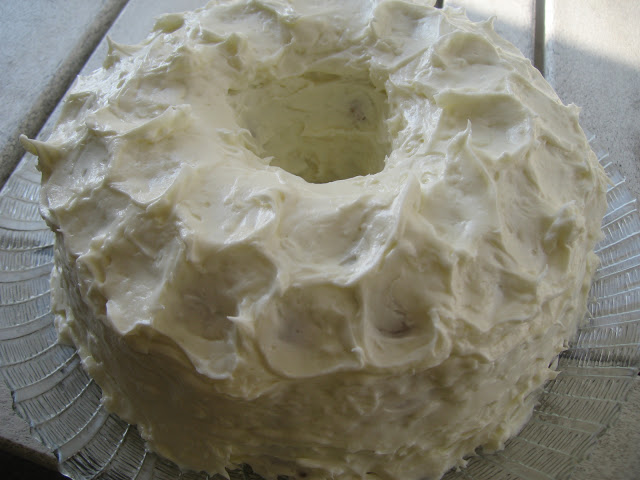 La Diva frosted the cake "old school" a la Betty Crocker, with loads of swirls and waves. Perfect cakes are boring.
Jessie-Lou's FABULOUS and DIVINE Coconut Pound Cake
(Here is the original recipe but my modifications are in pink!)
Preheat oven to 325 degrees. Take a bundt cake pan and butter and flour the pan.
2 sticks butter (at room temperature)
2/3 cup Crisco (I used organic shortening without trans fats)
3 cups sugar
3 cups plain flour
1 t baking powder
5 eggs (at room temperature)
½ t coconut flavoring
1 cup milk
1 cup coconut
Cream butter and Crisco. Add sugar. Sift flour and baking powder and add eggs one at a time beating thoroughly with an electric mixer at medium high speed for about five minutes. Add flavoring and milk and mix until well blended. Add coconut last. Bake 1.5 hour @ 325 degrees. Because ovens vary, I would check the cake at one hour and every ten minutes until done. I used a toothpick to test and it came out with crumbs on it, not batter. I tend to "underbake" my cakes slightly so that they will be moist. This cake in MY oven was finished and had a nice brown crust at one hour and fifteen minutes. Allow cake to cool for a few minutes and then turn out on a wire rack to cool completely.
Frosting:
1 8 oz package cream cheese
1 stick butter
1 box confectioners sugar (that is one pound)
1 t coconut flavoring
¾ cup coconut
Let cream cheese and butter soften, mix all together and frost when cake is cooled completely.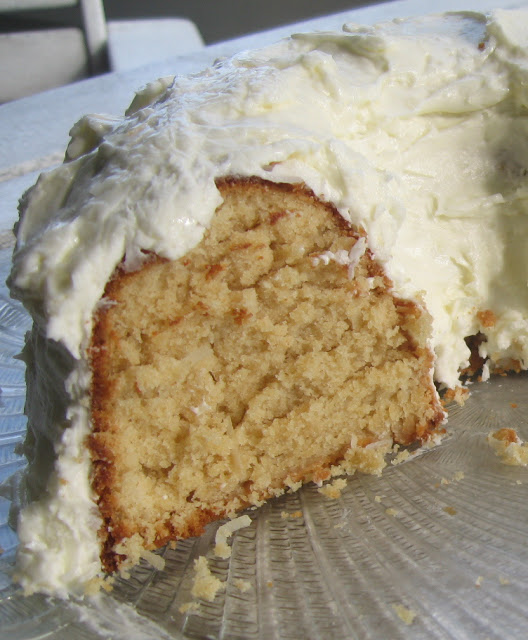 So maybe now it's time to talk about Bobby's grandmother in Bobby's own words: "Her name was Jessie-Lou Chandler and she grew up in Hartford, Alabama. She had nine children, lived her whole life in Geneva County, Alabama, and only flew on a plane one time in her life. Basically, grandma and grandpa were share croppers and they lived on some else's land doing all the work in the fields for the land owner. Grandma always had this cake ready for my mom whenever we came to visit. It was her favorite cake, as well as mine."
Well, guess what, Grandma? Your cake is La Diva's favorite cake now too! Thank you, Jessie-Lou Chandler, thank you for giving me a cake in it's full fat glory, the way cakes were supposed to be made, velvety moist and full of flavor.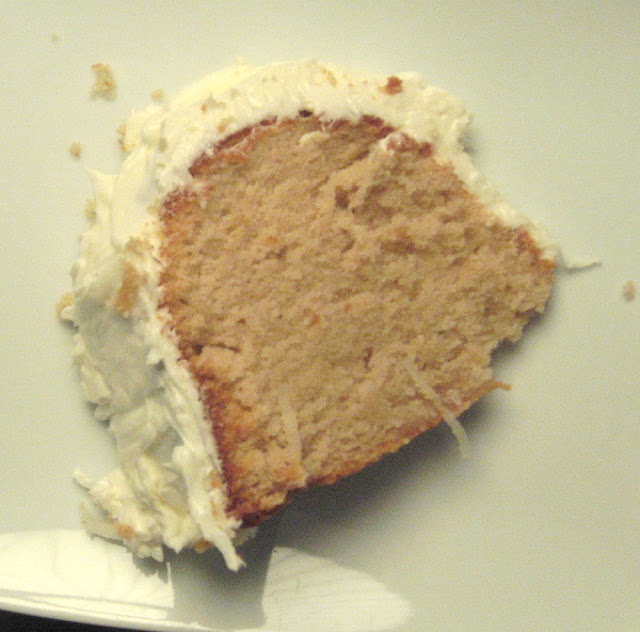 RESULT: Ok. Hold steady now. THIS WAS THE TASTIEST, MOST MOIST AND DELICIOUS CAKE I'VE EVER EATEN. Seriously. I was worried it would be too sweet. Well, the frosting WAS sweet but not too cloying and naturally, the cream cheese cut some of the sweetness. I was concerned the coconut flavoring (I only found imitation) would add a chemical coconut taste. The coconut taste from the flavoring was subtle and necessary, and as there was coconut in the cake itself as well as the frosting, there was no chance of it tasting like anything but divinely decadent coconut. The flaked coconut also added more moisture to the cake. (as if it needed it!)
Darlings, this is NOT the cake to eat if you are worried about calories or cholesterol. However, this IS the cake to bake for a special occasion or someone you love. Now, the DJ, he LOVED his cake. He LOVED IT SO MUCH that he refused to share it with anybody. And La Diva HAD to get that cake out of the house as I had THREE PIECES in two days. When I went to take a plate to the neighbor, he stopped me at the door, "Where you goin' with my birthday cake, woman?" "Um, to Edgar's? He's a single guy, I bet he doesn't get home made cake very often…." "You are going to do no such thing. He's not deserving of such a cake. The cake stays here." I meekly put the cake down.
Then, a few days later, as the cake slowly disappeared, I noticed that the spongy, velvety texture of the cake was still intact, this cake would be "fresh" for days. We were down to a nice little chunk now and because I had posted photos of it on Facebook, two friends mentioned it as soon as they came into my door when they stopped by my house for a visit….I soon found out it was NOT to visit La Diva, but to get a PIECE OF THE CAKE. Charles, in particular, had been fantasizing about it ever since I had posted the photos. I split the last chunk into two, simultaneously upset about the cake finally being gone as well as relieved, and handed a plate each to my two friends. And then I watched them devour it with faces of bliss and ecstasy.
Thanks, Bobby, for sharing, you are a dear. And thanks to Grandma Jessie-Lou! Do you have a TO DIE FOR CAKE recipe? DO tell La Diva all about it! Ciao for now, darlings!
Originally posted 2011-07-16 01:05:00.