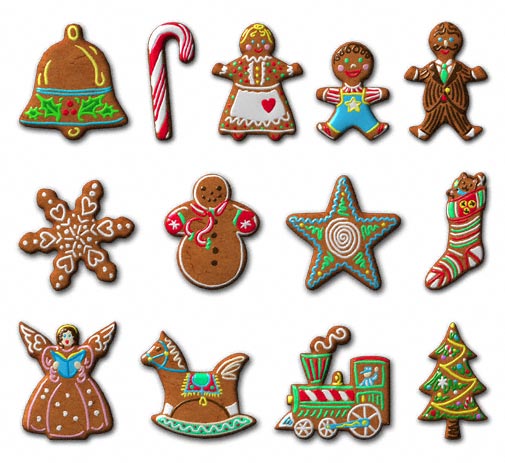 Darlings!  I'm going to just come right out and say it:  I BLAME IT ALL ON CRATE AND BARREL.  I do.
Every year they send me multiple catalogues flogging their Christmas wares, their cookie cutters, snowmen napkins and matching cocoa mugs, tree ornaments and glass candle holders.  They'll sell their blue-toopers,  their ta-tinkers and gar-dinkers. They'll flog their drum-dinkers,  their slew-slumpers and who-wunkers, they'll sell it all at high cost, those expensive motherf*ckers.
Oops.  La Diva got carried away.  Ahem.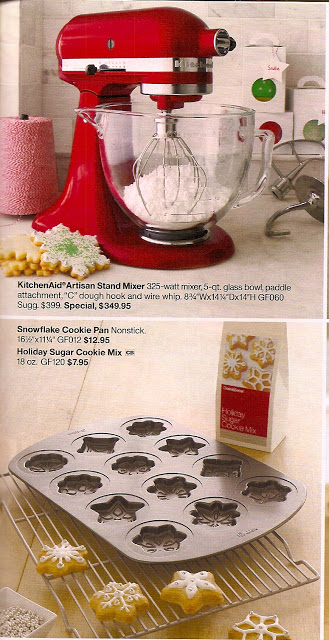 In any case it was THIS photo that got La Diva to thinkin' that "Hey!  Why don't I make some spesh Christmas cookies this year? 
Why, I could ice them and pipe them and cutesy them up!  With fab cookie cutters to cut them all, yup!"
What fun!  La Diva hadn't made rolled cookies for years!
So, I searched for a sugar cookie recipe, looked at  reviews, decided on Alton Brown's, seemed easy to do.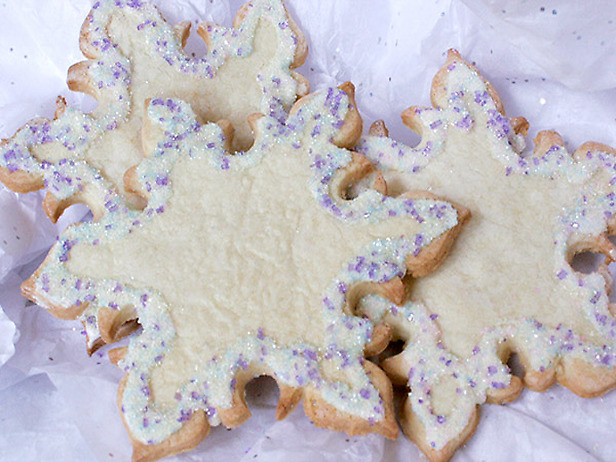 Click
HERE
for Alton Brown's sugar cookie recipe.
I went to the grocery to find me some cutters, but to my dismay, "No cutters," I muttered.  I searched online and found there were many, but at $13 each, that's a pretty penny!
So, La Diva decided to just use my little round fluted pastry cutters where my creativity in icing would have to make up for the lack of interesting shapes.
The first thing that went wrong was my silicon mats were just a tad too large to fit the baking sheet.  "No worries, this'll still do the job," I thought to myself.  But what ended up happening was that the cookies would be bent on the mat as it was not lying flat.  Bent cookies?  La Diva was not off to a great start!  I put all the flat ones out to be decorated while the big bear man DJ Nevah L8 took care of the less than perfect cookies!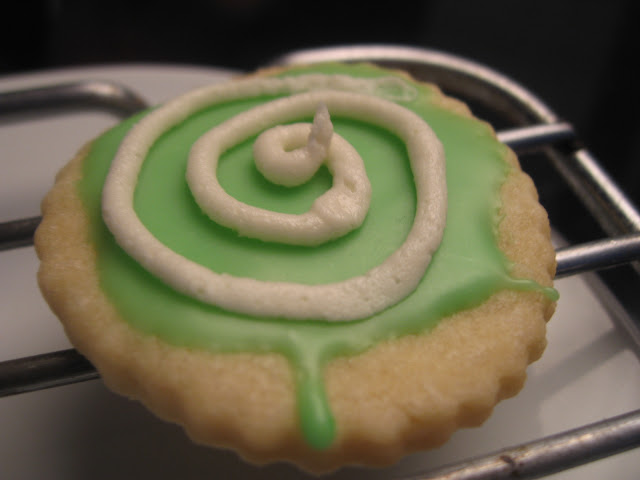 I got out the piping bag, sugar and gel, knowing full well I was in baking hell.
When I was little, my mother taught me to make up cookie icing by simply using powdered sugar and water.  La Diva remembers that I used to LOVE making all the specially mixed colors like purple and orange.  It seemed easy enough so I began to mix the icing.  But the lumps wouldn't come out of the sugar.  And it was runny!  I added loads more of the powdered sugar and finally got the right consistency.  I iced up all the cookies.
I iced them in green, I iced them in red.  Then got bored with tradition and thought instead, "Why not do purple and orange and yellow?  Why, they'll all taste the same:  buttery, sugary and mellow!"
So, I put them on racks and allowed them to dry, then searched online for piping icing to try.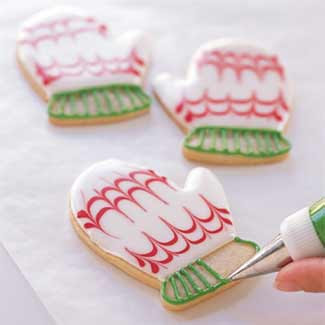 I found a lot of good decorating tips and icing recipes HERE.
So, I made the frosting with lashings of butter, put it in the bag and with my hands all a flutter, began to ice the cookies with care, but got frustrated after only one, go ON, would I dare?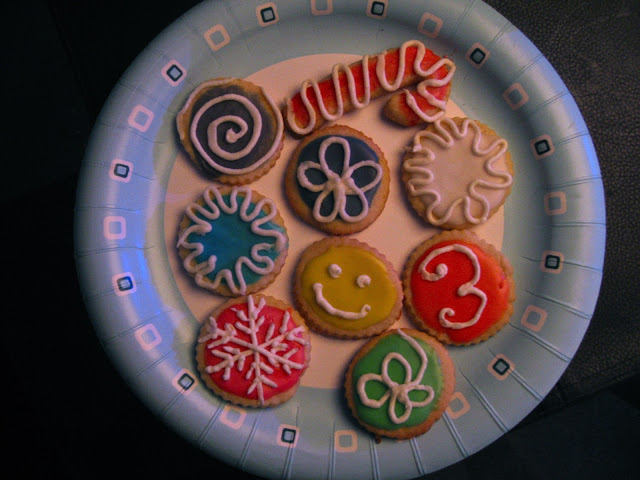 I sent this plate over to our new neighbor Eddie.  Hope he likes them, I left them on his door!
I made smileys and snowflakes and swirly curly cues, initials and flowers and….  Sh*t.  I can't think of anything that rhymes with cues.  Booze?  Shoes?  What to do, what to do?
The fact is, making a seemingly simple snowflake design with straight lines was a heck of a lot harder than I thought!  You had to keep a constant and consistent pressure on the icing in the bag otherwise you would not have a nice flowing line.  Also, all air must be squeezed out of the bag otherwise you'll have a tiny frosting explosion that looks none too pretty.  The heat of my hand also played a role as the frosting was warmed and easier to pipe as I got closer to the tip of the bag, thus making the icing come out fast and furious.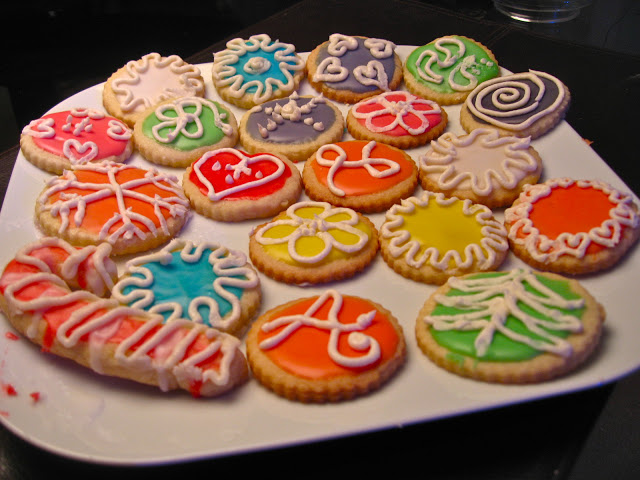 So the moral of the story I'll tell you right now, is have respect for the bakers who do this all the time with such Wow!  With patience and skill and hands that are steady, they make beautiful creations, better than the plate I gave Eddie.
Do YOU have any

"holiday baking from hell"

stories?  La Diva wants to hear all about it!  Ciao, darlings!
Originally posted 2010-12-27 15:08:00.