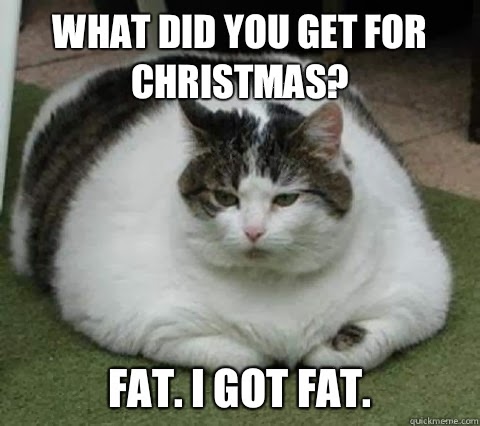 December 31, 2013
"La Diva, how do I get my family to eat salads for main meals like you do?"
Dahling! You KNOW my husbear would rather be sinking his teef into a roast beef with mash and gravy, right? But alas, the waistbands are being stretched to most uncomfortable lengths, so salad it is! Let's try to make it as pleasant and tasty as possible, shall we?
Tip #1: Cut up veggies into small diced pieces, so it's easier to get it all in one bite. Mmmmm….all the flavor and no stabbing of whole olives and grape tomatoes, yuck!
Tip #2: De-seed the cucumber and tomato, so the texture will be crunchy and not slimy, a most important salad consideration!
Tip #3: Salt and pepper the salad, use a good quality oil and vinegar. Make it taste good, darling!
Tip #4: Top with a hearty, but lean and well-cooked and seasoned protein. 
For this salad, I cut one breast lengthwise (to seem like more meat) and also to allow it to cook faster. I sauteed the breasts in olive oil and added white wine and lemon, added to the salad and then topped it with sheep's milk feta cheese and freshly squeezed lemon.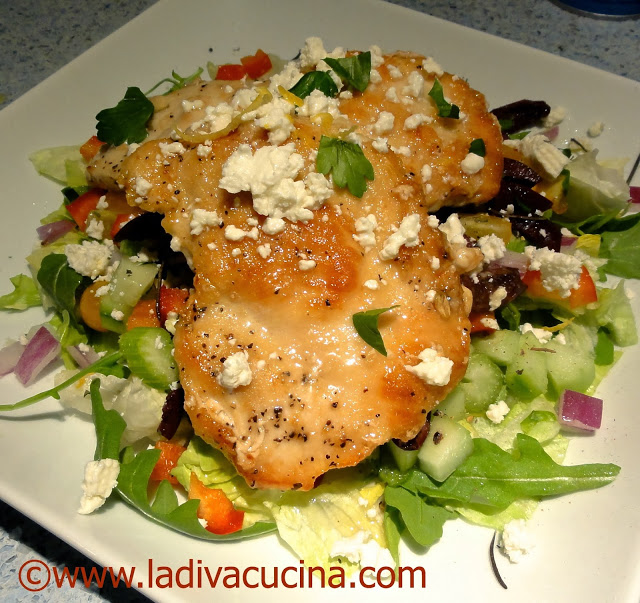 Sauteed lemon chicken breast over Greek salad!  I used diced up celery, red onion, red pepper, cucumber, grape tomatoes, kalamata olives with baby arugula and chopped iceberg lettuce for extra crunch!  Now, doesn't that look TASTY?!
Happy New Year, darlings!!
Originally posted 2013-12-31 13:02:00.